Saudi Arabia aims to be all-year-round tourism destination
Tourism experts working to promote Saudi Arabia say the destination appeals to different markets throughout the year
Saudi Arabia is a holiday destination for every season, enjoying warm weather all year round. The summer months of June to September see average temperatures of 45C, when the tourism board aims to attract domestic travellers and those local to the Middle East. While autumn temperatures reach a pleasant 30C, making it the perfect escape for European summer holidays as well as those looking to escape the overall wetter continent for some winter sun.
Rainfall is scarce in Saudi Arabia, with the chance of showers most likely in spring and over the central region of the country as well as the Asir Mountains to the south west.
The Saudi Tourism Authority is building partnerships around the world to drive awareness of the destination and unlock opportunities for collaborations.
Since opening to tourism in 2019, Saudi Arabia has been recognised as the world's fastest-growing tourism destination in the G20. With an extraordinary 121% increase from pre-pandemic international tourism levels, Saudi achieved 93.5 million visits in 2022 and is outpacing global tourism sector recovery, as recognised by the UNWTO. As the world's biggest investor in tourism, the country has committed $550bn to new destinations by 2030 and is reimagining tourism to welcome 100 million visits by 2030.
Saudi Arabia is an under-discovered destination with a rich cultural heritage brought to life through Diriyah, the 300-year-old city and birthplace of Saudi, and an emerging destination for sun seekers and yachting holidays with the opening of Red Sea assets this year. In Jeddah, visitors can explore Jeddah's historical district, Al Balad and the traditional Hijazi style houses or go diving in one of the top diving and snorkelling destinations in the Red Sea.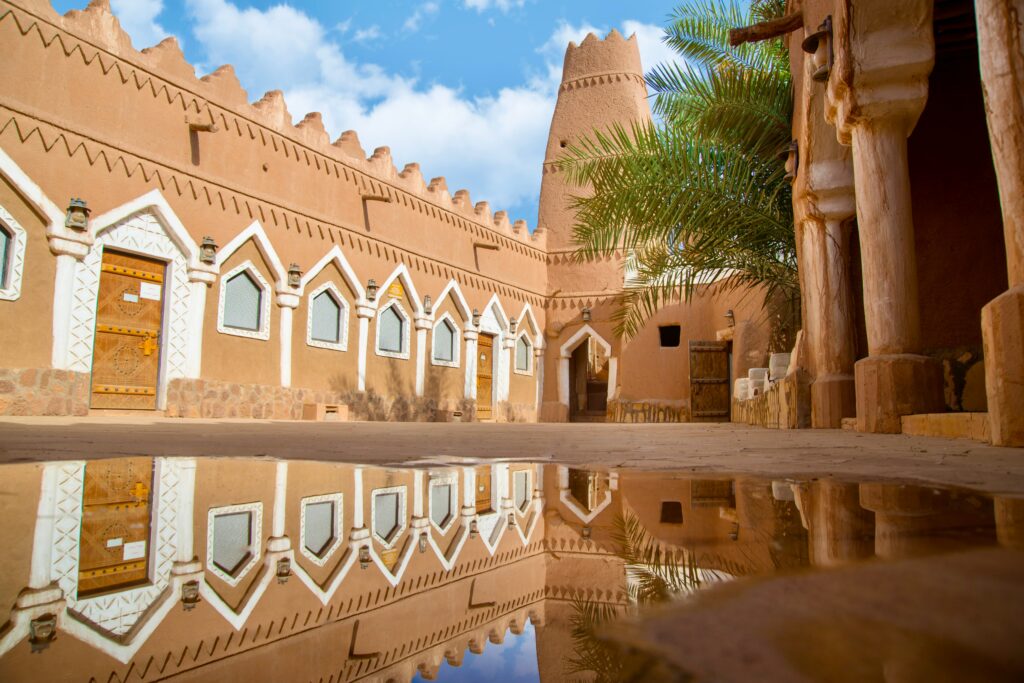 Saudi's new Stopover Visa
The Saudi Tourism Authority, in collaboration with the Ministry of Foreign Affairs, the Ministry of Tourism, the Ministry of Hajj and Umrah, Saudia and flynas, has welcomed the launch of a new Stopover Visa.
The free-of-charge Stopover Visa is open to a wider number of countries than the historic tourism eVisa and is Saudi's latest move to make the destination more accessible. This will allow passengers to stay in the country for up to 96 hours, enabling more visitors than ever to explore Saudi's incomparable historical, cultural, and spiritual sites.
Travellers will also be able to use the Stopover Visa to perform the spiritual Umrah ritual. Spiritual travellers can book flights through Saudia and flynas, but must also register for Umrah through the Nusuk platform.
Even more exciting for visitors, Stopover Visa holders will be eligible for a complimentary one-night hotel stay during the stopover when booking through Saudia.
To help visitors make the most of their stopover, custom 24, 48, 72 and 96-hour itineraries have been developed to inspire visitors to stroll through Jeddah's Al-Balad, or visit the Al-Turaif district in Diriyah, one of Saudi's six UNESCO World Heritage Sites.
Visitors can also use the Stopover Visa to break up long-haul flights or book a bonus trip to experience Saudi's burgeoning entertainment and seasonal events calendar or even extend a business trip on the way to their final destination.