Norse Atlantic and Aer Lingus announce more flight routes while Jet2 welcomes new tech
It was a big week for airlines with Norse Atlantic Airways announcing four new US routes from Gatwick starting this summer.
Meanwhile Bristol Airport is gaining an almost daily Aer Lingus flights to Cork from April and Jet2 said its new automated voice technology "works very well" with most callers in a nod to the future.

Here we recap the latest headlines from the aviation industry this week…

Norse Atlantic Airways

Washington, Los Angeles, San Francisco and Boston will be served from Gatwick this summer by Norse Atlantic Airways. These new transatlantic routes are in addition to existing service to New York as well as scheduled routes to Fort Lauderdale and Orlando from May.

It means the low-cost long-haul carrier will operate up to 36 flights a week between Gatwick and seven US destinations during the summer season. This makes up a significant portion of Gatwick's 90 flights a week to ten US destinations.

The new schedule from Norse Atlantic will include six weekly flights to Washington, three weekly flights to San Francisco, five weekly flights to Boston and a daily route to Los Angeles. The services will begin from June 1, June 30, July 1 and September 2 respectively.

Lead-in return fares to Boston begin at £370, San Francisco at £410, and Los Angeles and Washington at £430. The four new Norse Atlantic routes will help to fill a void for US flights at Gatwick after Virgin Atlantic moved its operations to Heathrow during the pandemic.

CEO Bjorn Tore Larsen said it marks "an important day for the UK aviation industry and for consumers" in a sentiment echoed by Gatwick chiefs.

The airport's CEO Stewart Wingate said: "Long-haul routes, particularly in North America, are a hugely important aspect of our strategy, especially as we look to return to pre-Covid levels of passengers and destinations.

"For Norse to demonstrate such commitment to Gatwick highlights the incredibly strong demand for our slots and we look forward to welcoming more long-haul routes in coming months."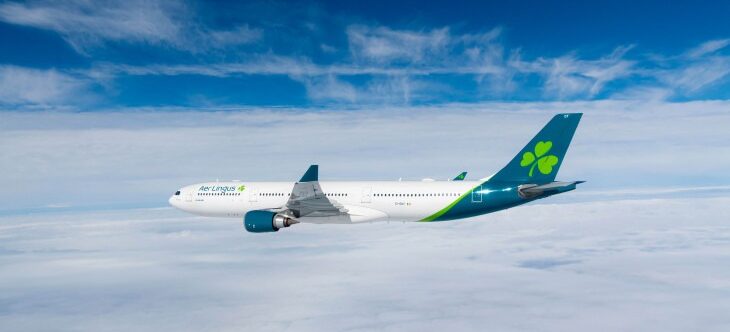 Aer Lingus

In other airline news, Aer Lingus Regional is expanding into Cork with a service to Bristol airport this summer. The route will run six times a week, starting from April 28.

Emerald Airlines, which runs the Irish flag carrier's regional routes, is also introducing a route from Belfast to the Isle of Man. This will run five times per week from April 24, rising to six flights in the peak summer season.

Jet2

Celebrating another kind of success within the aviation industry this week, Jet2 has hailed its new voice automation technology which is says works "very well" in most cases despite criticism from some agents using the system.

The technology was introduced in November but agents have said it does not always understand their answers, meaning they have to repeat themselves with a call representative. But the airline said the system has a wide success overall with mostly positive feedback.

Voice automation technology takes callers – including direct customers and independent travel agents – through a small number of pre-screening questions before they speak to a member of the Jet2 team. This means staff have booking details to hand when they pick up the call, so that they can then provide their "award-winning service" more quickly and efficiently. For the small number of instances where the automation does not pick up exactly what the caller has said, the call is still passed directly to the call centre.