CARIBBEAN TOURISM BACK ON TRACK AS COVID TRAVEL RESTRICTIONS EASED
Travelling to the Caribbean has just got a lot easier with less Covid restrictions, more flights and new resorts.
The Caribbean is taking major steps towards reopening to tourists with travellers starting to consider the islands as a destination for some winter sun.
Travel to several Caribbean islands is now much easier thanks to the easing of Covid restrictions. St Kitts and Nevis has put an end to all Covid related entry testing and vaccination requirements suggesting that the Federation is now open to both vaccinated and unvaccinated travellers. Furthermore, tourists will no longer have to show proof of a negative Covid test to enter the islands.
From August 22, Bermuda is also welcoming unvaccinated travellers under new entry protocols. Those who are not vaccinated must have valid travel insurance to enter and will be required to take a Covid test up to two days before arrival and another four days later. Passengers' proof of their insurance must be uploaded to the Travel Authorisation application for approval.
Get wind of the latest Carribean flight paths
Frontier Airlines has announced plans to launch new Caribbean flights from the USA to both Nassau in the Bahamas and Kingston in Jamaica. The Bahamas service will fly between Hartsfield-Jackson International Airport in Atlanta and Lynden Pindling International Airport from November 5.
Meanwhile Barbados has become the only English-speaking island of the Caribbean with a direct flight from Amsterdam. The service will be offered by KLM Royal Dutch Airlines and resume from October 18. The Dutch national airline will run three weekly flights between Amsterdam and Barbados on Tuesdays, Thursdays and Sundays.
The Dominican Republic is gearing up for a swathe of music lovers travelling to the island for the World Creole Music Festival between October 28 and 30. Launched to promote the Dominican tourism produce and create a world class platform for indigenous Dominican music, the carnival has grown into a renowned staple on the regional music gala calendar and is set to take place at Windsor Park Sports Stadium in Roseau Dominica.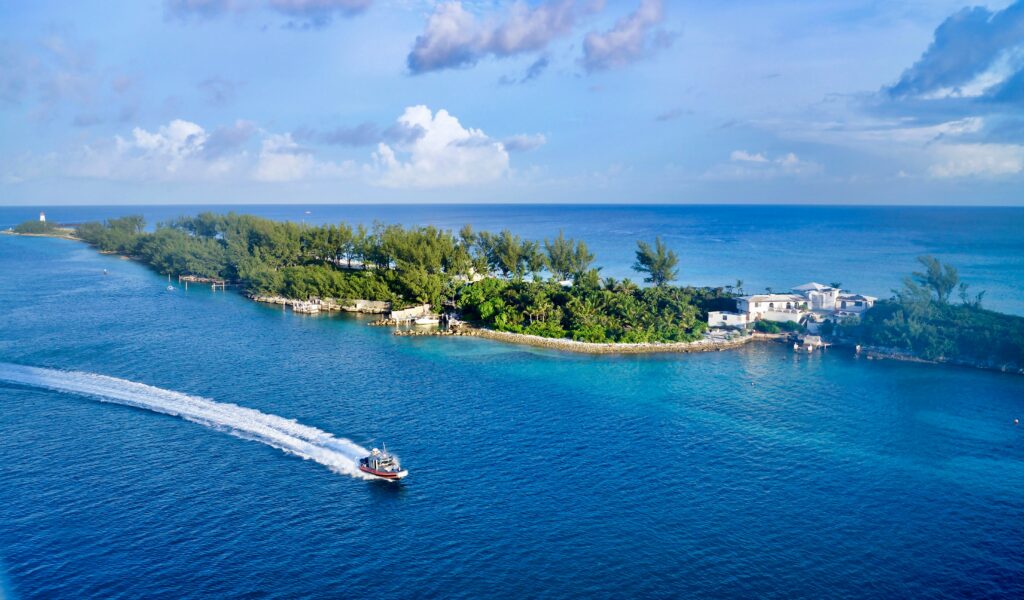 Caribbean property news
Meanwhile the government of the Dominican Republic will begin to regulate tech platforms, like Airbnb, offering real estate for short term renting and holiday lets aimed at tourists and individuals of which Airbnb accounts for 95%.
Minister of Tourism David Collado said that initial measures will be considered for the regulation of all rental negotiations involving houses, apartments, cabins and all types of space for recreation or seasonal vacation properties.
New hotel openings
In Cancun, the Waldorf Astoria is set to open its doors on November 1 offering 173 luxurious guest rooms and suites, each with breathtaking ocean views, a private balcony and plunge pool. Nestled behind a mangrove nature preserve along 100 acres of Mayan coastline, it is just 15 minutes from Cancun International Airport and home to world-class amenities and service.
In Belize, Margaritaville Beach Villa Resort is scheduled to open in winter 2022. The paradisiac retreat sits on a secluded beach in Ambergris Caye with the world's second largest reef just a stone's throw away.
In Grenada, the Six Senses Grenada is set to open in 2023 featuring 56 rooms, seven one-bedroom villas and five two-bedroom villas. The holiday resort is spread over 28 acres, using the natural topography of the area to create complete privacy while overlooking the bright blue sea, lagoons and tropical beaches.