BERLIN CONVENTION BUREAU PREPARES FOR THE RETURN OF MICE
It looks like Berlin may well return to some semblance of normality before the end of the year when it comes to MICE. This is according to Marco Oelschlegel, Head of Berlin Convention Bureau, who spoke to us following a successful pilot MICE event organised at the end of March. We asked Mr Oelschlegel why Berlin decided to go ahead with a series of pilot tests over the past couple of weeks.
The COVID pandemic started over a year ago with MICE and cultural events being among the pandemic's main victims. In summer 2020, we managed to organise some events with stricter health protocols, but all of our efforts were jeopardised by the second and then the third lockdowns. Despite that, we did not give up on the idea to launch a pilot MICE event, and show our ability to host meetings again.
When did you make the decision to host a pilot event?
Surprisingly, it was done at very short notice. We decided to join an initiative by Berlin's Senator for Cultural and European Affairs and for the Economy to participate in a range of public pilot events. I think we made the decision three weeks before the announced hosted events at the end of March. We then received the approval from the Senator for Health for the safety protocol and the legal framework as public events are currently restricted by law.
How did this first MICE pilot event run?
The event was organised on 25 March at the Estrel Hotel Berlin. Some 120 people came to the event where we discussed how Berlin would organise sustainable safe events in a post-COVID future. I can tell that all participants felt happy to be there and to meet in reality. The fact to see each other conveyed a kind of optimism and positive mood. The event showed that we can indeed meet again.
Was the organisation of such an event challenging?
We wanted to boost confidence with our health and safety measures. People had to registered to get a ticket which could not be transferred. A crucial point was the fact for negative testing for Covid. It was possible to get a rapid antigene test on spot at the Estrel or to choose an approved testing centre in town and provide a test that was less than 12 hours old.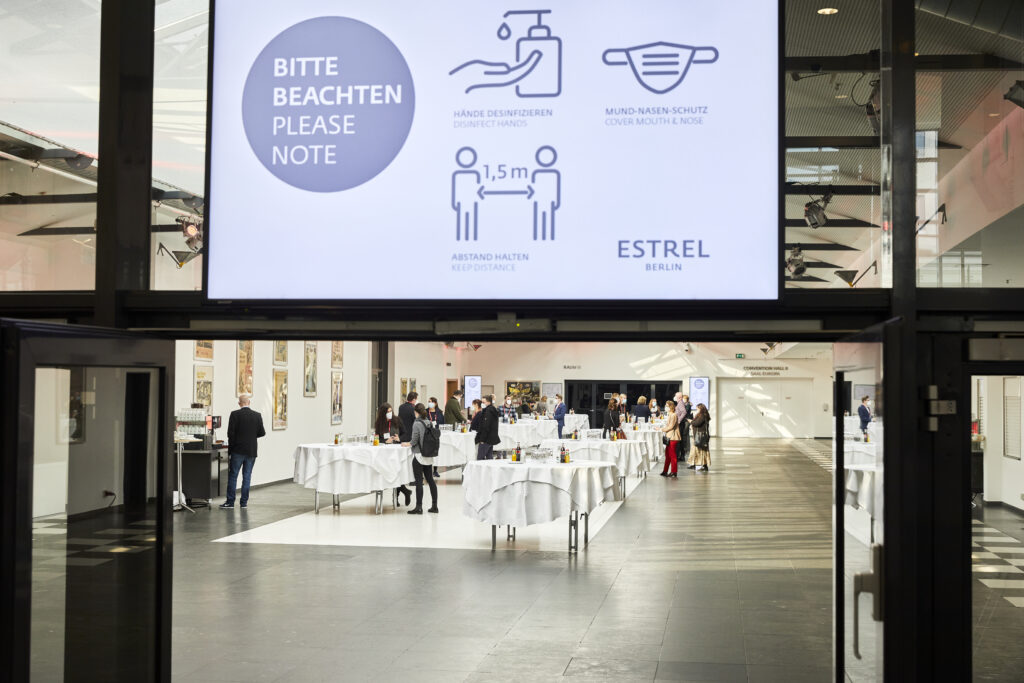 I believe that getting regularly tested will be a routine in the near future. People might be tested each morning and get their result on a QR code to be shown around.
After the pilot event, what are the next steps?
We are moving into a new phase and plan to organise another pilot event in May or in June. It will depend much of the pandemic's evolution and restriction measures. In uncertain times, everyone needs a Plan B. That is the core message of our new marketing campaign: "We have a plan B – Plan Berlin!" The campaign is already running and will be expanded to be adaptable for all partners in Berlin. A financial fund will be set up this month for conventions and congresses.
How optimistic are you about the future?
Our MICE campaign aims to encourage planners to bring their next event to Berlin because we implement safety & hygiene measures, we have great MICE infrastructure, and sustainability is a focus for our industry. And then there is the "Berlin factor". So many people want to come back to our city.