HOW AMERICAN TOURISTS SPENT SUMMER 2022 IN SPAIN
A new survey by travel intelligence service Mabrian Technologies has analysed the behaviour of American tourists travelling to Spain in summer 2022.
The survey canvassed 38,933 tourists from the United States, who visited Spain from June to August 2022, with a specific spotlight on the cities of Barcelona, Madrid, Valencia and Seville, along with the islands of Mallorca and Tenerife.
The survey found that 50% of American tourists who travelled to Spain mainly originated from just ten cities: New York (14%), Miami (9%) and Los Angeles (6%) were the main destinations, followed by San Francisco, Washington DC, Chicago, Boston, Philadelphia, Orlando and Dallas. In these aforementioned cities, demand was found to mainly originate from just three or four neighbourhoods. Fifty percent of these tourists were over 35, had completed studies at university, with an average annual salary that was over €73,000 ($75,000). 
The study indicated that American tourists spent differing durations of time, depending on the type of destination they visited. Americans who travelled to urban destinations in Spain, stayed for a duration of 2.5 days. However, visits to Spanish islands like Mallorca or Tenerife lasted between four and seven days. The study from Mabrian notes that tourists travelling from America visited 15 out of 50 of Spain's provinces during summer 2022.
Approximately 30% of American tourists said they stayed in more than one destination during their visit to Spain. Barcelona was cited as the most "captivating" city for Americans. Meanwhile, Seville was one city that was visited as part of a wider trip to other destinations.
As well as canvassing American tourists who visited Spain in 2022, Mabrian also analysed data that was based on positive and negative comments and impressions on social media. According to this analysis, the most attractive draws to Spain are its cleanliness, the perception of safety and security, satisfaction with hotel services as well as the country's climate. The survey specified that these positives add distinct value to Spain as a tourist destination for Americans.
The negative aspects of Spain in this survey included services related to product satisfaction, such as shopping and family activities.
"The US market is one of the most interesting for European destinations, since it is clearly recovering supported by the beneficial euro-dollar exchange rate and the increase in air connectivity," the report says.
"It is very interesting to analyse the impact that the new air routes with destinations such as Mallorca, Tenerife and the recently announced Malaga route are generating, not only with these destinations, but also with the rest of the destinations in these regions."
Related to this, Spanish tourism marketing campaigns can benefit from the knowledge that 50% of American visitors originated from ten states, and also had a high socioeconomic profile.
"As always, knowing what experience visitors really have is vital to growing and improving the service offered by the destination," Mabrian says.
"This information helps us understand how our destination is positioned, how it is perceived from the outside and how tourists value aspects such as safety, climate, hotel supply and tourist services. In short, what they think and how satisfied they are with a destination."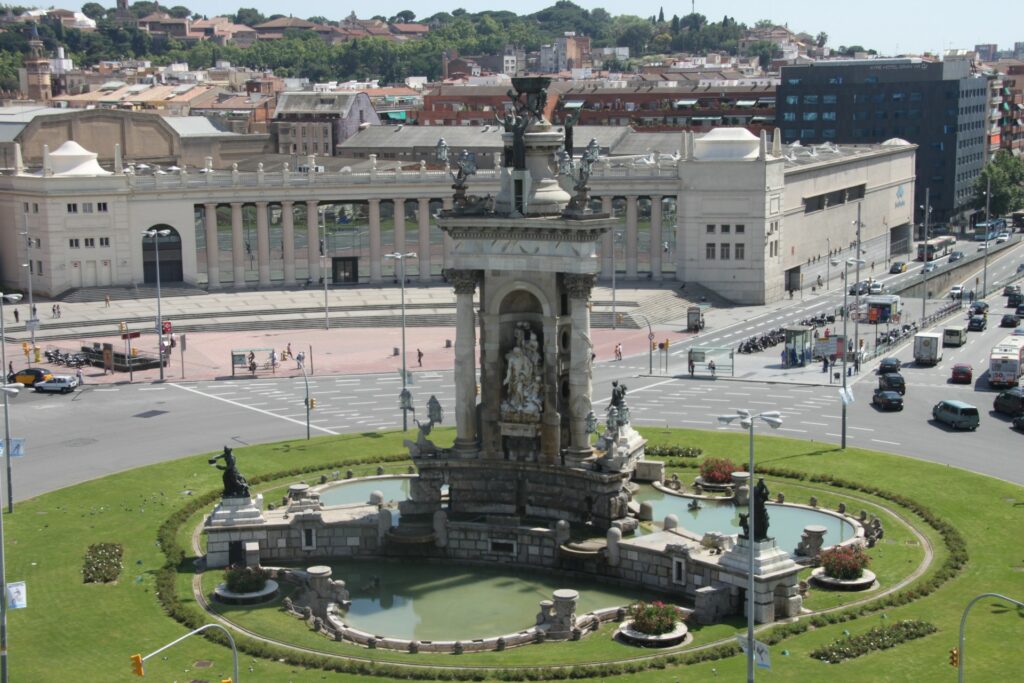 Spain looking to extend 90-day rule
Shifting focus back to European tourists, Spain's Secretary of State for the Ministry of Tourism and Industry Fernando Valdés made headlines after revealing that the country is aiming to make changes to the 90-day rule for British tourists. Currently, tourists from the United Kingdom, as well as other non-EU countries may only spend 90 days in Spain during a 180-day period.
Valdés told iNews that Spain intends to end this rule, which would in turn boost tourist activity from the United Kingdom and other non-EU countries. 
"Unfortunately, this is not something Spain has established by itself or can get rid of it. It is true that after Brexit some problems have emerged with people wanting to stay longer," Valdés said.
"It is in our interest to […] try to work an exception with them."