Discovering the beauty of Batumi and the Ajara region in Georgia
Batumi, the capital of Georgia's Ajara region has recently been named ''European Best Hidden Gem 2022''. This, and the fact that Georgia will be the Official ITB Berlin 2023 Host Country, offer a great incentive to discover Ajara's breath-taking nature between mountains and the Black Sea coastline which has lots to offer to eco-tourists.
Batumi City, known as the Pearl of the Black Sea, is located on the coast of the Ajara region of Georgia, and had previously been recognized by the World Travel Awards as "Europe's Leading Emerging Tourism Destination". Batumi has more than 2,000 years of history and a lot to offer to its visitors, who want to experience the contrast between ancient sites and modern lifestyles.
Due to its all-year-round mild climate, Batumi is distinguished by its greenery. Batumi has a 19th-century Botanical Garden with rare species and the city is surrounded by three National Parks. The architecture of the city was shaped and designed by European architects in the 19th century when it was a Porto Franco city. The city offers a variety of cultures and religions, where Christian Orthodox, Catholics, Muslims and Jews have lived in harmony throughout the centuries.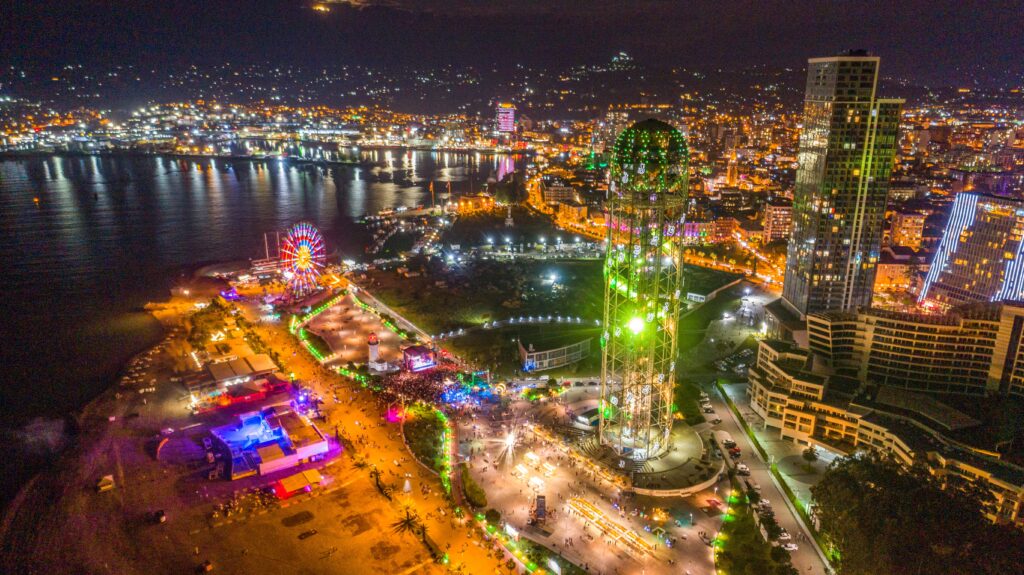 The beautiful scenery of the Ajara region stands next to Batumi. The region is popular with its range of top resorts– Kobuleti, Tsikhisdziri, Chakvi, Mtsvane Kontskhi, Makhinjauri, Gonio, Kvariati, and Sarpi – where guests can sunbathe on the beach or enjoy beautiful sunsets.
Just outside of the city is Mtirala National Park, where visitors can discover waterfalls and endemic species. With Mtirala, Kobuleti and Kintrishi Protected Areas, Ajara has three of Georgia's four UNESCO World Natural Heritage sites. Ajara is also increasingly known as a birdwatcher's paradise with millions of birds filling the skies during their September migration.
Watch a video on the Ajara region here