MANDARIN ORIENTAL GENEVA OFFERS GUESTS EXCLUSIVE ALPINE ESCAPE PACKAGE
In association with Stay One Degree, the Mandarin Oriental hotel in Geneva is offering its guests to combine their stay with a luxurious ski break until April 18, 2022.
Mandarin Oriental, Geneva has teamed up with Stay One Degree, the membership community, to create the ultimate "Alpine Escape" accommodation package.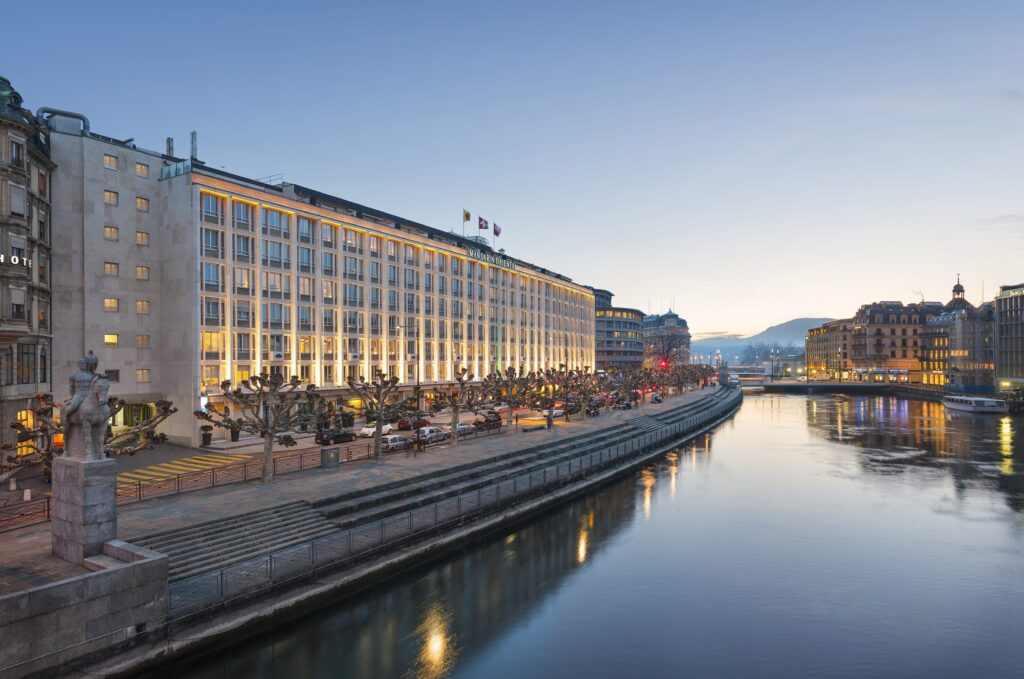 The Alpine Escape package invites guests to combine a stay at the hotel with a week at one of Verbier's finest chalets, including luxury transfers between the two destinations. Selecting either helicopter or limousine transfers, guests have the opportunity to enjoy memorable views of the Swiss Alps en route to Verbier. A seven-night all-inclusive ski experience awaits, including a comprehensive concierge service, ensuring the perfect luxury experience.
Available until 18 April 2022, the customisable Alpine Escape package includes the following:
One-night stay in luxurious accommodation at the Mandarin Oriental Geneva including in-room breakfast.
Hotel credit (CHF 50 for Premium and CHF 100 for VIP experience, redeemable at Yakumanka, MO Bar or for Bellfontaine beauty and wellness treatments)
Airport limousine transfer
Return transfer between Geneva and Verbier (limousine or helicopter)
Seven-night ski chalet experience in Verbier (includes catering, premium beverages, in-chalet equipment fitting, 24-hour in-resort driving and concierge service).
The Mandarin Oriental, Geneva is already well-known by wealthy travellers as one of the top luxury addresses in the heart of Switzerland's largest French-speaking town. This winter, the property nestled along the Rhone River is not only the departure point to explore Geneva but also its breathtaking mountain backdrops.