Sentosa refreshes brand with sense of discovery
Sentosa Development Corporation (SDC) today unveiled a new brand identity and tagline "Where discovery never ends", which highlights how local and international guests can discover new experiences and celebrates connections on Sentosa.
The new brand identity reflects Sentosa's efforts to better connect with its audiences through leisure experiences which highlight its natural attributes, while also giving visitors the opportunity to discover moments and emotions on their own.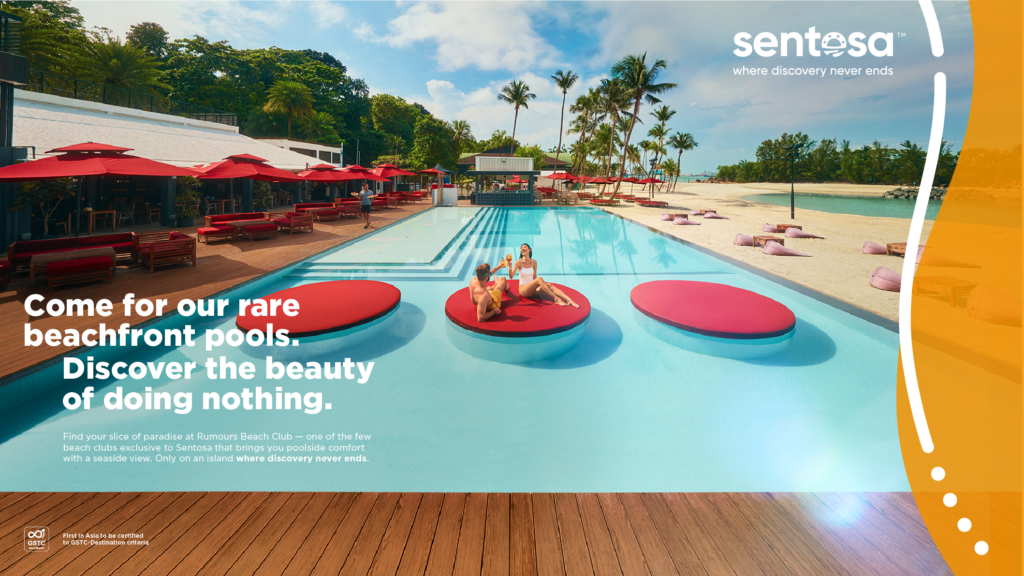 Ms Thien Kwee Eng, Chief Executive Officer, SDC, said: "Singaporeans and the travellers of the future are both discerning and seeking out high quality leisure experiences that enable them to connect with each other and discover more about themselves.

"Sentosa is well positioned to meet this need, as the natural island environment inspires SDC to continue to curate new experiences that empower our guests to forge new connections and foster deeper relationships with each other."
Four new brand values
The destination's refreshed identify centres around four central values, which put forward the island's wide range of attractions.
Island Soul – A celebration of the natural, physical attributes of the island, including the sun, sand, sea and nature
Island Connection – Enabling the creation of experiences for guests to form new connections and strengthen existing ones, with loved ones and themselves
Island Discovery – Igniting curiosity and desire to explore and discover new sides of Sentosa or to use Sentosa as a gateway to new experiences, perspectives and destinations
Island Future – Commitment to sustainability and social responsibility towards preserving and invigorating the island for the enjoyment of future generations
A new tagline and leisure offerings
The destination's tagline "Where discovery never ends" draws inspiration from the island's many unique sights, sounds and experiences. Ms Thien Kwee Eng said: "We hope that more leisure seekers and international travellers will come and experience the many of the island's facets and discover a new side of themselves."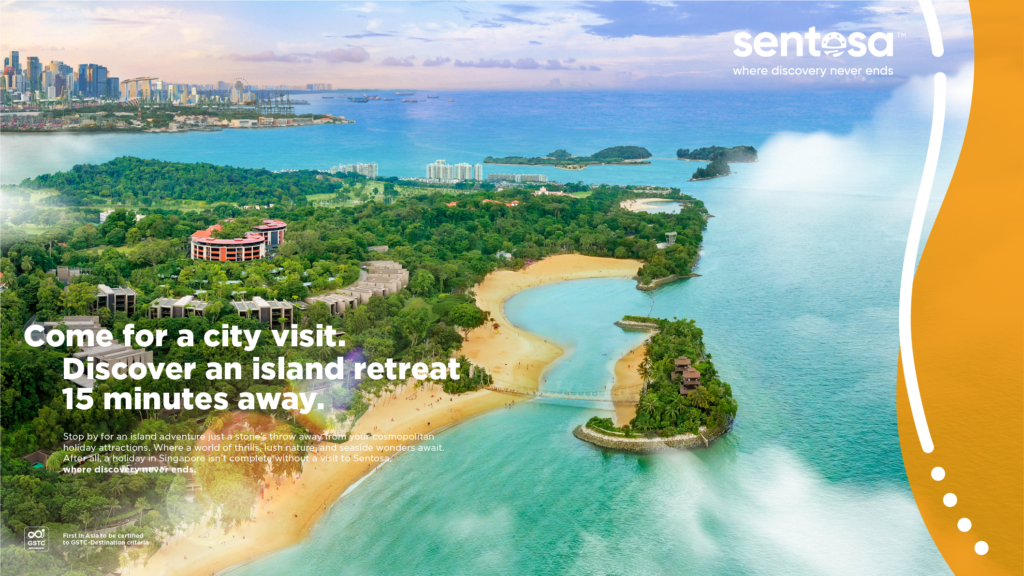 The new branding is part of the island's response to meeting visitors evolving needs and the desire to discover new experiences. To meet these demands, SDC has delivered new leisure offerings over the course of its Golden Jubilee, including:
Zentosa Fest, which leveraged Sentosa's scenic environment and unique natural island setting to become a perfect wellness island retreat, in response to the growing demand for more health and wellness offerings amid the pandemic.

Sentosa Food Fest, spanning 10 consecutive weeks of exciting food experiences which further enabled guests to connect and bond over a hearty meal on Sentosa. Beyond the popular Sentosa GrillFest held on Siloso Beach, the Sentosa Food Fest was also activated at participating businesses across Sentosa Island, empowering guests to discover new cuisines and more ways to bond.

Explorers of Sentosa, created by internationally renowned Copenhagen-based recycling artist Thomas Dambo, which encouraged guests to explore and search for the hidden family of giants on Palawan Beach.
Sentosa Islander loyalty membership which rewards fans of Sentosa as they enjoy more leisure ways on Sentosa. The programme also allows SDC to better highlight new experiences and rewards to members, further enabling members to discover new experiences when they next visit the island.
Sentosa in the Metaverse
In addition to its fresh brand positioning, Sentosa will make its first foray into the metaverse later this year, via a virtual space known as SentosaLand. Hosted on the gaming platform Roblox, guests can explore and discover a reimagined Sentosa Island, while getting a feel for the hustle and bustle of everyday life.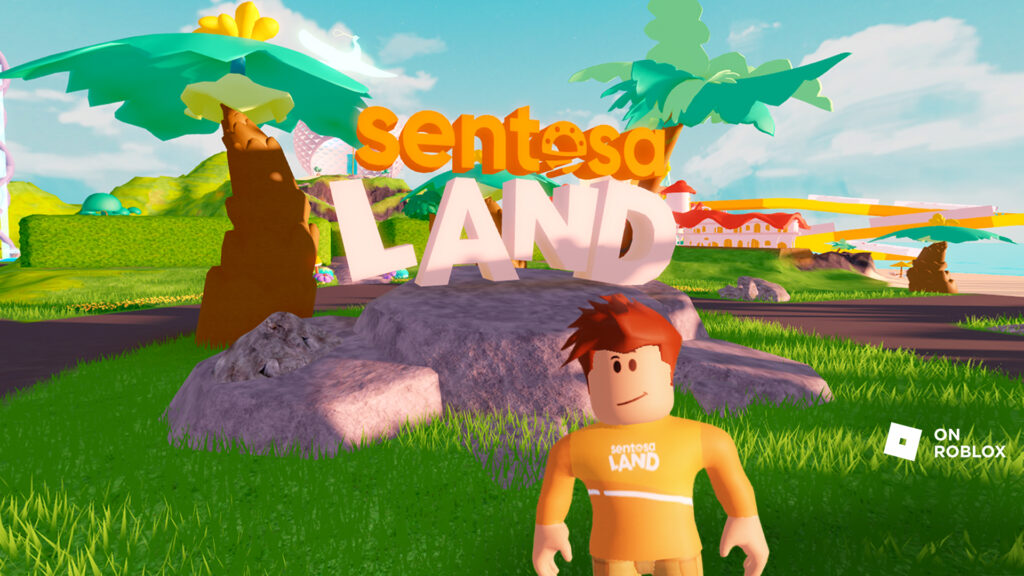 Sentosa will also welcome a diverse range of new leisure and experiential offerings. These include new low-carbon leisure experiences in the nearby Southern Islands, which will extend the Sentosa getaway and help guests better appreciate the islands' rich history, flora and fauna.
In addition, visitors can also look forward to more offerings coming on-stream, including:
Tipsy Unicorn Beach Club at Siloso Beach in April 2023
Raffles Sentosa Resort & Spa – Singapore's first villa-only hotel featuring 62 villas
The Palawan @ Sentosa – Shangri-La Group's upcoming lifestyle precinct at Palawan Beach
Sentosa Sensoryscape, the first milestone of the Sentosa-Brani Master Plan