HOW TEL AVIV HAS BECOME A 'TRENDY AND VIBRANT' TOURIST HOTSPOT
Tel Aviv is increasingly becoming known as a trendy Mediterranean city with its vibrant nightlife, art galleries, great food and shopping opportunities. The city is also enjoying a hotel boom with many boutique and luxury properties opening their doors in 2022.
This year is set to be a strong one for the development of Israel's tourism sector and particularly for its economic capital Tel Aviv. The city is increasingly turning into a Mediterranean metropolis with its multi-faceted cultural and leisure activities. Tel Aviv is considered one of the gastronomic capital's of the Mediterranean, a cultural centre, a hotspot for clubbers as well as one of the most dynamic cities for LGBTQ+ travellers.
All of these assets are turning Tel Aviv into an attractive destination for hotel investors. At least, half a dozen new properties are set to open their doors in 2022.
Booming boutique and luxury accommodation market
Last April, the David Kempinski hotel opened its doors in the centre of the world-renowned Tel Aviv Promenade. Housed in a 34-story skyscraper, the 250-room-and-suite property is the first Kempinski property in Israel. Among the property's highlights are 56 suites of unprecedented luxury with magnificent views of the Mediterranean Sea.
The David Kempinski boasts sumptuous rooms and suites, kosher dining experiences, including Whiskey & Cigar Bar, a swimming pool, a luxurious spa and an extensive events space for corporate and social gatherings.
Isrotel's Port Tower Hotel is a brand new business hotel located in the north of the famous Tel Aviv Port. The stylish four-star property offers 149 rooms and 2 suites with modern design and panoramic views. The area is described as an ideal destination for mixing business with pleasure with fabulous views of the Mediterranean sea and city skyline. The hotel has a state-of-the-art gym and heated indoor pool, restaurants and a bar. It also caters for MICE with an events centre.
On August 1st, 2022, the Alberto Hotel – a boutique hotel in the heart of Tel Aviv – opened its doors. Situated on the corner of the iconic Nahalat Binyamin and Ahad Ha'am streets, the Alberto is a restored historic property that reflects both the heritage and modernity of Tel Aviv. Part of the Isrotel Design Collection, the Alberto Hotel has a rooftop pool and bar, a restaurant (not kosher) provides culinary delights, a cozy bar as well as a gym and spa.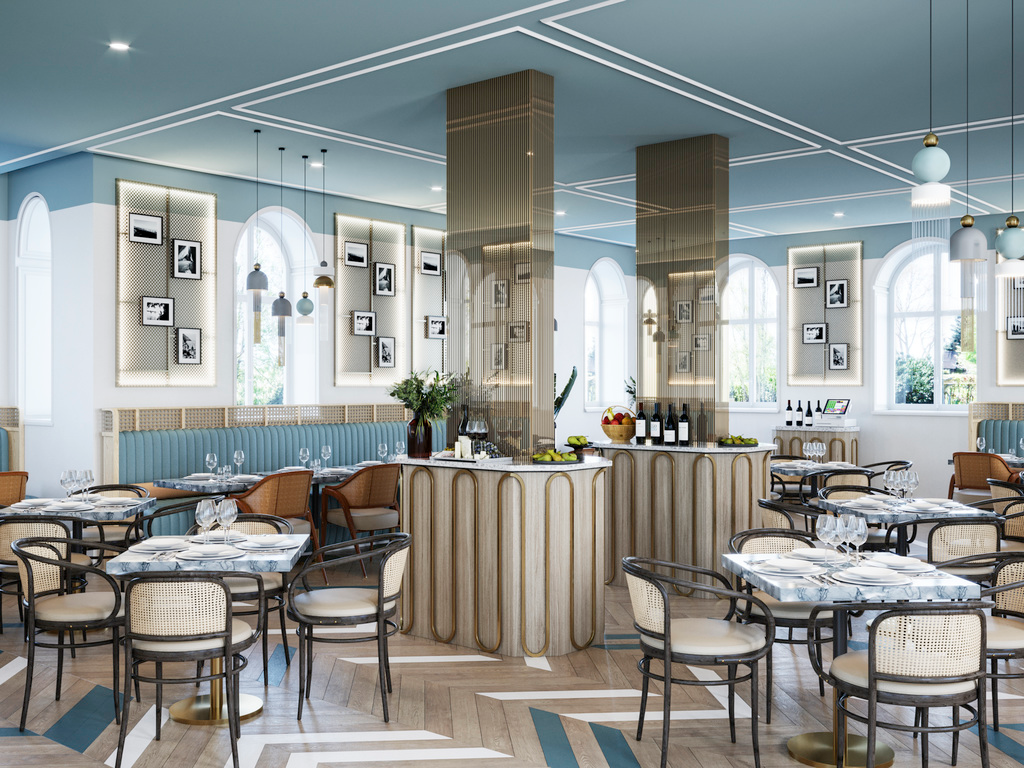 Brown Brut, a spectacular new boutique hotel, located right by the promenade of Tel Aviv, between Neve Tzedek neighborhood and the beach that stretches at its foot. The hotel is housed in the Gaon House, an office building built in the late 1970s, which underwent a process of urban renewal. The entire building is designed and inspired by the tradition of brutalist architecture, hence its name. All of the 182 rooms face the sea and are sloping downwards, in order to reduce the direct penetration of the sun rays through them. A restaurant is available in the property.
Another prestigious boutique hotel, Accor's MGallery Elkonin Tel Aviv offers 44 luxury rooms and suites in a property built around 1910. The property comprises French Chef Robuchon newest restaurant, a spa and a rooftop pool and bar overlooking the sea and the city skyline. The hotel is due to open by the end of the year.
Nobu Hotel Tel Aviv is located along Rothschild Boulevard, one of the city's most iconic, tree-lined avenues. The avenue is part of Tel Aviv life with its shopping, world-recognized theatre and a plethora of art and cultural events. The hotel will offer 38 thoughtfully designed accommodations, a large garden, fitness center, pool, outdoor spaces and a private rooftop ideal for special events. It is due to open by the end of the year.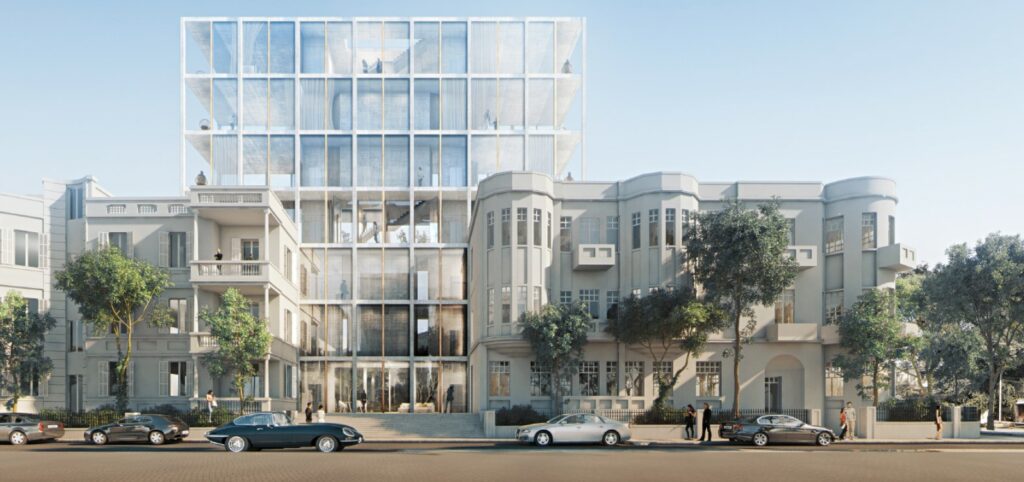 More airlines, flights and frequencies
Another positive development for Tel Aviv tourism is a number of new airlines and routes starting this coming winter. From October 29, American Airlines will be upgrade its Miami to Tel Aviv flight to a daily service. El Al has resumed its non-stop service from Boston's Logan Airport and added a third weekly flight to the destination and, in May, Delta announced a non-stop flight from Boston. Emirates has also announced it will introduce a second daily flight from Dubai starting October 30.
El Al CEO Dina Ben-Tal Ganancia confirmed that the airline intended to commence services from Tel Aviv to Dublin, Melbourne and Tokyo-Narita. The routes would be flown by the flagship Boeing 787 aircraft. El Al had planned to fly these routes prior to the Covid crisis.
Earlier this month, India's national carrier, Air India, also launched two routes from Bengaluru and Mumbai to Tel Aviv. Each route will be served twice a week by a Boeing 787.