SKILLS DEVELOPMENT FUND INVESTS IN TANZANIA'S CULTURAL TOURISM WITH TRAINING PROGRAMMES FOR YOUNG PEOPLE
Tanzania is one country that is reaping the benefits of cultural tourism. Everything from local customs and traditions to cuisine and other cultural events have been highlighted as major draws for travellers around the world.
The tourism industry is noted as being one of six priority sectors to receive grants from the Skills Development Fund, which itself is part of the Education and Skills for Productive Jobs (ESPJ) programme and the National Skills Development Strategy. The fund is managed by the Tanzania Education Authority, which is funded by the World Bank and the government of Tanzania through the Ministry of Education, Science and Technology.
It has been reported that approximately 32,000 citizens have benefited from the skills training programmes between the financial year 2017/2018 to 2021/2022. The amount invested in this initiative is reported to be approximately €4 million (9.7 billion Tanzanian shilling). 23 regions are said to have benefitted from the initiative, which entails over 80 projects.
Skills Development Fund provides training and hospitality services with focus on cultural tourism
The fund invests in cultural tourism initiatives, with the intention to provide tourism training and hospitality services. Cultural tourism has been identified as a "powerful force" for the Tanzanian economy, "due to many visitors being attracted to the traditions and customs of various ethnic groups", reports The Citizen.
Lamnyaki Laizer, one person who received training from the Skills Development Fund, noted that cultural tourism had drawn in many travellers to Tanzania, with the local cuisine of various ethnic groups highlighted as a key draw. "Some are attracted to Maasai clothing but also to other tribal cultures such as how Chaga are able to make alcohol from crops without sending it to factories for processing", he told The Citizen.
"I went to the Community Development College at Mto wa Mbu, a training that enabled me to become a tour guide and tourist service provider".
Part of the cultural tourism training entails guiding travellers to distinct places of interest such as wildlife parks, and Laizer also noted that the appeal of the Maasai tribe's customs and traditions is popular with tourists in Tanzania.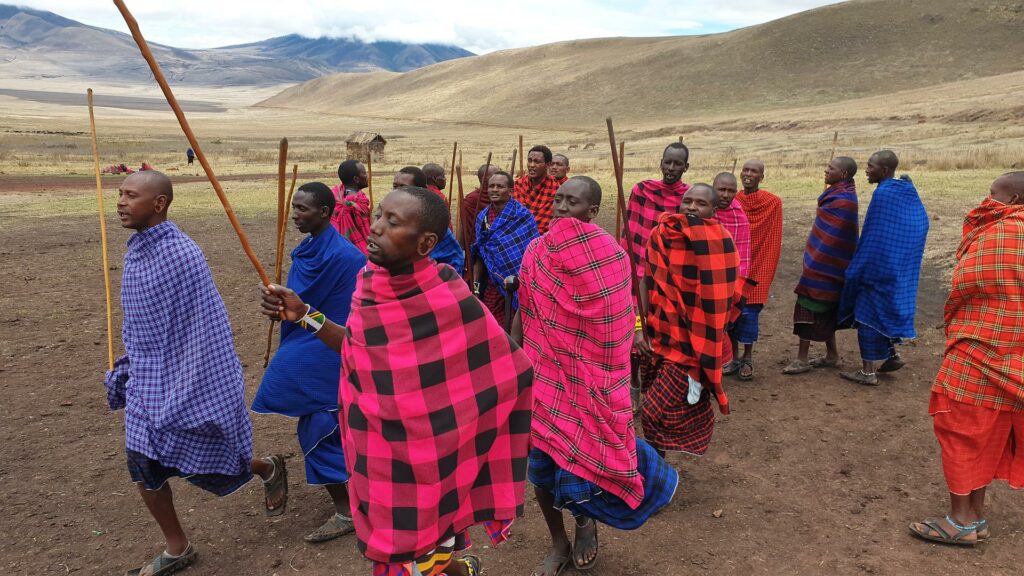 Aims of the cultural tourism training programmes
Masozi Nyirenda, coordinator of funds at the Skills Development Fund has explained that they funded certain communities in order to provide tourism industry training and hospitality services, with a focus on cultural tourism. A reported 400 young people from Arusha and neighbouring regions have benefitted from the training programmes.
One standout aim of the investment in training was to minimise the skills gap for citizens engaged in tourism, enabling young people to become self-employed and potentially generating jobs for others.
Training institutions across Tanzania have been enabled by the Fund to increase the quality and efficiency of their skills and vocational training.
Staff at the Skills Development Fund claim that many young people who have been trained through the initiative have gone on to become self-employed, opening up companies and setting up projects in the process, or have helped create jobs for other young people.
"The objective of the training was to bridge the skills gap among citizens dealing with tourism and to help the youth employ themselves and create jobs for others", noted Skills Development Fund official Masozi Nyirenda, in a quote obtained by All Africa.
In May 2022, the governments of Tanzania and China reached an agreement to introduce an implementation programme to share cultural and tourist products and services between the two countries.
"Tanzania is very happy and proud of cooperating with China in the fields of culture, arts and sports, and Tanzania will act and carry out the implementation program with vigour and vitality", said Tanzania's Minister for Culture, Arts and Sports, Mohamed Mchengerwa in a public statement.