Sarawak Rainforest World Music Festival 2023: Exploring cultural vibrancy of the world
The Rainforest World Music Festival is back next month when spectators can enjoy the vibrancy of discovering the world's culture through music and dance in the midst of one of Asia's best preserved rainforest in the heart of Sarawak
The Sarawak Rainforest World Music Festival (RWMF) is set to take place from June 23 to 25, 2023 at Sarawak Cultural Village, a mere 30 minutes drive from Sarawak regional capital Kuching.
The festival boasts a diverse range of musical performances, each with their unique sound and style.
What makes RWMF unique is not only its festival-goers and the music which sounds under the stars of Sarawak's pristine rainforest – it is also a wonderful opportunity to mingle and interact with a stellar list of performers.
This year marks the 26th edition of RMWF with the theme 'Reflections'. The festival offers an opportunity to engage with world music and cultural traditions and embrace its underlying themes and values, particularly in connection with nature.
The 2023 RMWF will feature a total of 199 musicians from 12 countries. Among the musicians are Grammy Awards winner 'Gipysy Kings' featuring Tonino Baliardo from France, 'Big Mountain' from Jamaica/USA, Safi Theatre from Tanzania, Rastak from Iran, Fasylive from the Maldives, Afriquoi from the United Kingdom, Chatusram from India, Rizal Hadi & Folk from Indonesia and Ethno Thai Fusion Sound Band from Thailand. The line-up will also include performers from Japan, Hong Kong and Singapore.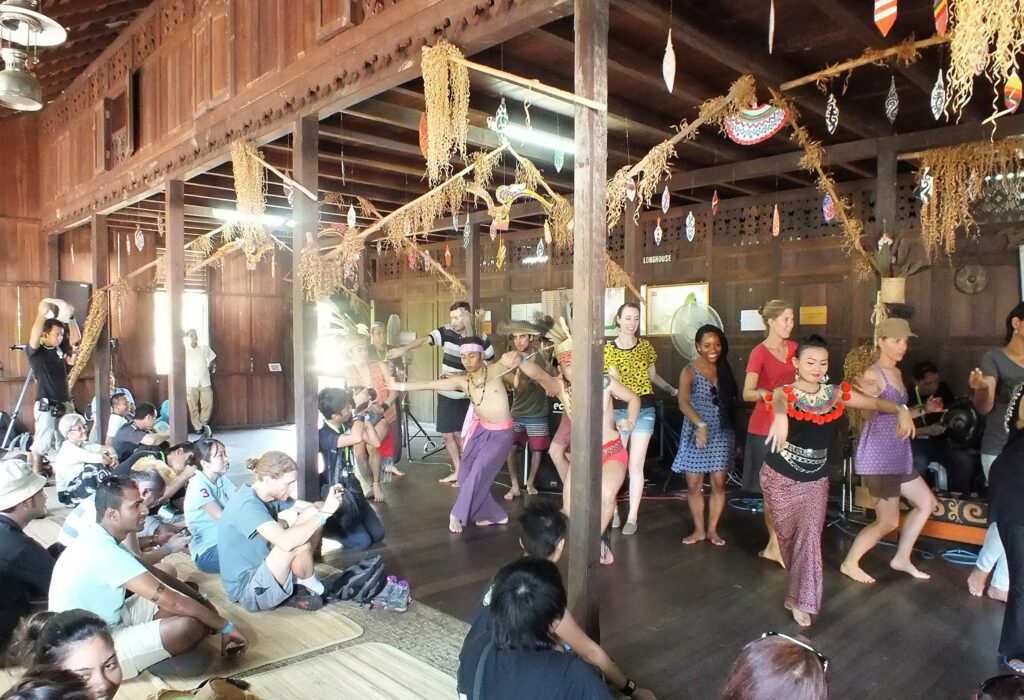 RWMF2023 will also highlight Malaysian local talents from East and West Malaysia, which include Zee Avi, Suk Binie, Aseana Percussion Unit, Nadir, Steve Thornton & Afroasia, Sada Borneo, Tuku Kame, Nading Rhapsody, Geng Wak Long, Buloh Bekocak, At Adau, Meruked, and Orang Orang Drum Theatre.
Festival-goers can also take part in the different workshops and activities scheduled. These workshops provide an immersive experience for attendees, allowing them to learn more about traditional arts and crafts, dance, and music from various cultures around Sarawak. Participants keen to expand their knowledge of musical instruments can also participate in the music and instruments workshops.
In addition, the RMWF offers a literal taste of Sarawak. Participants can indulge in a gastronomic adventure and savour a variety of delectable traditional dishes from various Sarawakian cultures.
Sarawak is home to 31 different ethnicities – each with their own different cultures, music and food – so festival-goers will be spoilt for choice when it comes to satisfying their culinary desires.
For people staying in Kuching or its surrounding, a shuttle bus schedule is available during the festival. More information on the musical line-up and ticketing is available under the RMWF's official website.