BRAZIL REOPENS INDEPENDENCE MUSEUM AS PART OF BICENTENNIAL CELEBRATIONS
Brazil's Independence Museum is reopening its doors just in time for the country's bicentennial celebrations.
Known as the Ipiranga Museum, the Paulista Museum or the Independence Museum, Brazil's most popular museum – which closed in 2013 – reopens its doors this month as the country celebrates the 200th anniversary of its independence. It took almost a decade to renovate and give a facelift to the cultural institution which reflects so much of the history of Brazil.
The Paulista Museum is part of the University of Sao Paulo and is one of Brazil's most extensive of museum of its history. The museum is built in the heart of the manicured grounds of Sao Paulo's Independence Park, a location where Emperor Pedro I proclaimed the independence of Brazil.
Careful restoration of a historical monument
The neo-classical style building houses more than 3,000 items, including 2,800 that have been restored since its closure in 2013. One of the most delicate pieces of work was the restoration of 122 paintings.
The items on display include historical documents, paintings, household items and memorabilia, especially relating to the Brazilian Empire era. The museum was opened to the public on September 7, 1895, six years after the Proclamation of the Republic.
Brazil spent $40 million dollars expanding and adapting the museum to new requirements such as full accessibility for disabled visitors. A new air conditioning system has been installed while a new area of 6,800 m² was developed, doubling the museum's floorspace.
The new infrastructure comprises a hall of 900 m2 conceived for temporary exhibitions, rooms for educational purposes, a café, an auditorium for 200 people, a shop and a large reception area. The expansion means that the museum could welcome 500,000 additional visitors per year. This would then bring the total number of visitors to one million per year.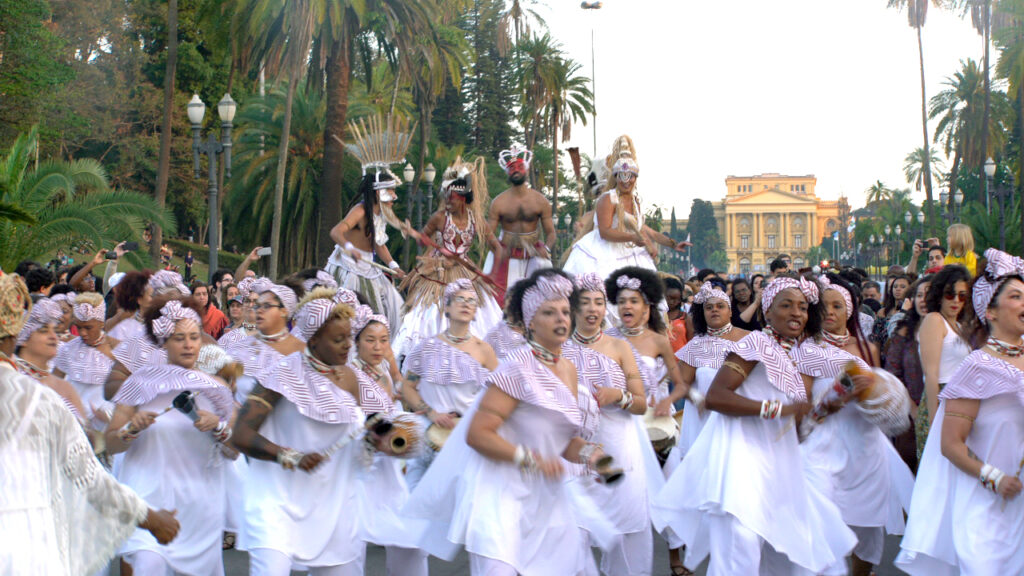 11 themes inside the museum
The long-term exhibitions have been expanded and completely renovated. Eleven new themes and highlights have been created related to the history of Brazil; the creation of the country image; colonisation times and the struggle to independence; the working world and Brazil's economic importance, transportation as well as objects of daily life.
The New Ipiranga Museum will also see the complete restoration of the French Garden located in front of the structure. The work includes the restoration of the entire landscaping area. it also includes a new lighting, a bicycle parking, a restaurant and enhanced road accesses. Fountains, which were not anymore used, have also been reactivated.
The museum reopens to the public on September 8, a day after the nation's Independence Day. With its new look, the Ipiranga Museum will once again be on the itinerary for many travellers visiting Sao Paulo.