NEW YORK LAUNCHES 'NYC LIKE A NEW YORKER' MARKETING CAMPAIGN 2022 TO HELP BOOST TOURISM
New York City's 2022 marketing campaigns – 'NYC like a New Yorker' and 'Get local NYC' – emphasise a city built from hundreds of diverse communities across all five boroughs. An inclusive, multicultural experience designed to entice travellers to venture outside traditional tourism circuits.
In March, New York launched its latest marketing campaign to present its Five-Borough Neighbourhood under the theme, 'Brooklyn Like a New Yorker,' 'Bronx Like a New Yorker,' 'Manhattan Like a New Yorker,' 'Staten Island Like a New Yorker,' and 'Queens Like a New Yorker'. The marketing campaign launched with Brooklyn and The Bronx and, by the end of the year, the plan is to have all of New York covered by the 'Get local NYC' campaign.
The new five-borough tourism marketing campaign is led by NYC & Company – the city's official marketing, tourism and partnership organisation – and is looking to encourage visitors to explore all of the city and support small businesses as it emerges from the Covid-19 pandemic and the tourism industry begins its rebound. The 'Get Local NYC' campaign is part of New York Mayor, Eric Adams' "Rebuild, Renew, Reinvent: A Blueprint for New York City's Economic Recovery" plan.
The campaign is just one key effort of the mayor's commitment to rebuilding the tourism industry, supporting the expansion of the 'It's Time for New York City' marketing campaign to encourage visitors to return to the city and to rebuild and strengthen tourism and hospitality businesses across all five boroughs.
Highlighting a local New York
According to NYC & Company President and CEO Fred Dixon, this campaign also underlines the role played by the hospitality and tourism industry as an engine of economic prosperity that impacts all New Yorkers.
"The campaign highlights the diversity and multicultural life of New Yorkers through the small and minority-owned businesses in all five boroughs as well as all the attractions being provided for visitors to explore," he said during a tour of Europe to promote the new campaign.
"We are pleased to join Mayor Adams to launch this comprehensive borough-wide initiative that will encourage visitors to 'New York City Like a New Yorker,'" he added. "We are confident that the 'Get Local NYC' campaign will encourage deeper exploration throughout the city's diverse neighbourhoods, supporting small businesses and spotlighting authentic communities, as New York City emerges from the pandemic."
The campaign will be promoted on the homepage of nycgo.com and will include relevant content from NYC & Company's multicultural content hubs, and will also be promoted locally through LinkNYC screens and Taxi TV, as well as via social media using the hashtag #GetLocalNYC.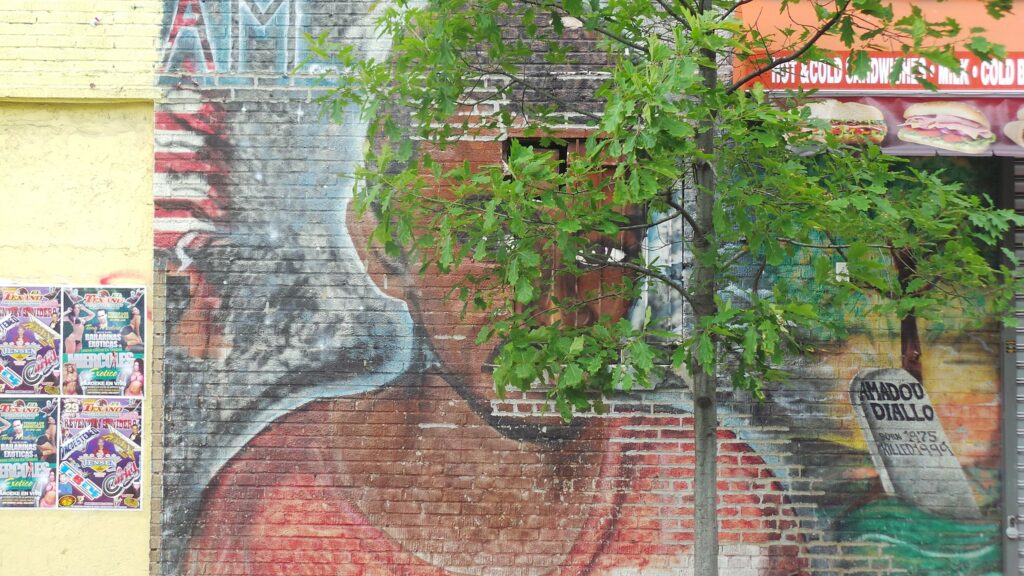 Starting with Brooklyn and the Bronx
Borough-specific guides with photo galleries, videos, itineraries, events, and venues will also be available on the city's official tourism website. While individual borough travel itineraries are now presented to travel journalists around the world through NYC & Company's international representative offices. The first two guides over Brooklyn and the Bronx will be followed until summer by the three missing neighbourhood. Travel agent training will also be incorporated as part of the new 'Get Local NYC' effort.
In addition to the borough taglines, NYC & Company's creative team has built-in additional taglines, including 'Chinatown Like a New Yorker,' 'Museum Like a New Yorker,' 'San Gennaro Like a New Yorker,' 'Dance Till Dawn Like a New Yorker,' 'Art Gallery Like a New Yorker,' and 'New York City Like a New Yorker,' with more to follow, including dining and retail solutions to reflect the vibrancy of the 'Big Apple'.
The city's tourism forecast for 2022 is expected to reach 85% of 2019 levels (when it welcomed an all-time high of 66.6 million visitors), with 56.4 million visitors, including 48.4 million domestic and 8 million international visitors. Hotel occupancy is back on its feet already since the start of the year: it climbed to 74.6% for the week ending March 19, recovering to 86% of 2019 benchmark levels and should reach the 80% mark again over the summer.
Fred Dixon, NYC & Company President and CEO, said he does not believe that the conflict in Ukraine will not affect the desire for international travellers to visit the city.