WHAT ARE THE TECHNOLOGY TRENDS SHAPING THE FUTURE OF THE GLOBAL TRAVEL INDUSTRY?
Understanding the exciting new technology trends, from robots to space travel, influencing the global travel industry.
With the effects of the Covid-19 pandemic impacting the travel sector for the last two years, the demand to anticipate and prepare for new market trends has never been more prevalent. Much research has been conducted in identifying the travel trends that will dominate and shape the industry in the years and decades to come. This feature will look at the technology trends that are informing, and shifting, the world of travel and tourism.
Rise of the robots: a familiar technology trend
Back in 2015, headlines surfaced of robotic bartenders working on Quantum-class ships operated by Royal Caribbean International. The robots were stationed in the "Bionic Bar," where they mixed cocktails and even danced to choreographed routines to impress guests.
Since then, robotic staff have been appearing more and more in the travel and tourism industry. A study from GlobalData noted that 31% of 476 respondents said their business will invest in robots over the next 12 months. When asked "Which of the following areas will you/your company invest in over the next 12 months", "robotics" was the third most popular answer.
The global Covid-19 pandemic has accelerated the demand for and open-mindedness towards robotic staff. Among other things, using robotics decreases instances of human-to-human contact, reducing the likelihood of a disease spreading.
VR tourism becoming a virtual reality
The IFA Newsroom has already highlighted the rise of virtual reality tourism. Virtual reality travel experiences were boosted during the global lockdown, with tour operators and organisations, like Visit Malta, integrating the technology and offering video tours of destinations.
A study from Accenture revealed that half of respondents said they were interested in purchasing a VR or AR (augmented reality) travel experience. This could be manifested in the "metaverse", a network of 3D virtual worlds focused on social connection.
"The metaverse is not intended to replace physical travel, rather provide a complementary enhancement to an overarching experience", said Emily Weiss, senior managing director and global head of Accenture's travel industry group.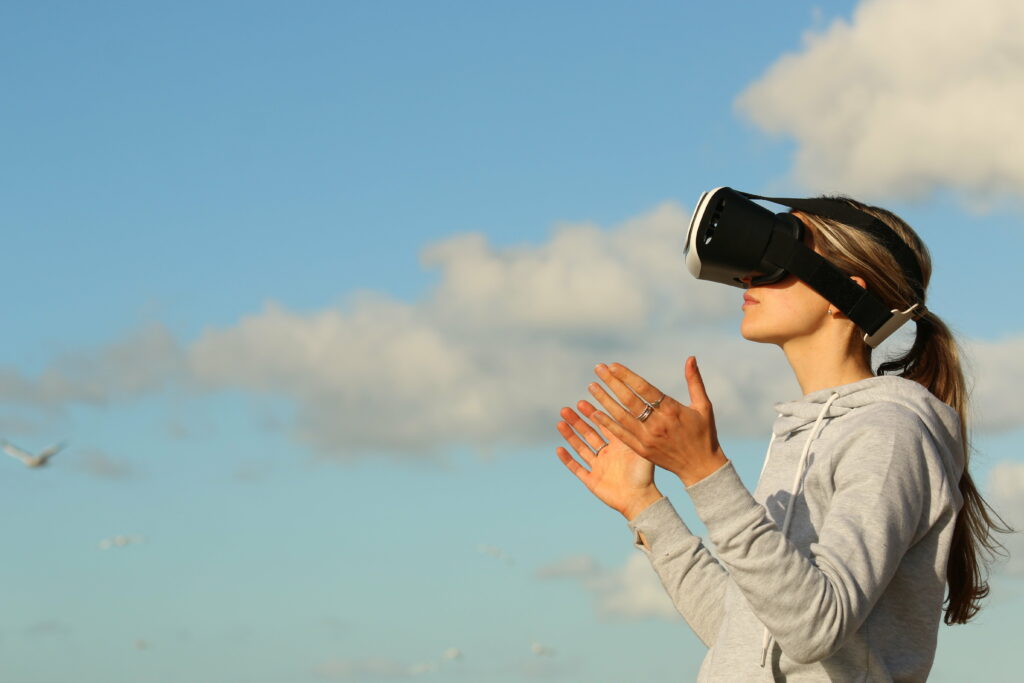 Travellers want space
Billions have been invested in the futuristic prospect of space travel, with certain companies stepping up to offer unique services to daring travellers. Space Perspective is one company offering space travel opportunities, with intentions to take tourists into Earth's orbit by 2024. A "Space Lounge" will reportedly feature panoramic views of the solar system. That said, prices stand at a reported €118,257 ($125,000) per ticket, so you'd better get saving if you want to enjoy this experience.
Another company that is innovating in this field is Orbital Assembly Corporation, that is reportedly working on "gravity ring technologies". If this technology is developed, the company intends to launch the first orbital space station for tourists. It might sound like something from the distant future, but apparently the OAC are predicting a 2025 launch for the Pioneer space station, which would host up to 28 guests.
Gamifying the travel planning experience
It may not sound as interesting as the sci-fi concepts of robots, space travel and virtual reality, but gamifying the travel planning experience is a technology trend that cannot be ignored. Big airlines like Lufthansa have introduced features such as Lufthansa Surprise, which lets customers pick a travel experience based on a theme like nature or cities.
Daringly, the destination for the traveller is only revealed once the booking has been made, offering an element of fun and surprise to the booking experience.
Integrating gamification mechanics into hospitality services could also help generate leads and galvanise a new generation of travellers worldwide.