Categories
ISTANBUL, NEW HUB FOR THE ARTS AND THE CREATIVE INDUSTRY IN EUROPE AND THE ORIENT
Istanbul is turning into one of the most dynamic cities in Europe for the arts and the creative industries. All over the town, new museums are taking shape accompanied by the emergence of new districts. The two most iconic development projects being for now the Galataport complex as well as the Tersane Istanbul Project. Both projects put Istanbul at the cutting edge of modernity.
Istanbul is already well known as an important centre of culture for travellers keen to experience a city where East meets West and where the blending of Europe with the Orient is visible everywhere. A generation of ambitious local investors are taking the opportunity of Istanbul cosmopolitan image to project the city to a new level of sophistication, particularly attractive for culture and art lovers.
Galataport, Europe's newest first-class cruise centre
Starting with Galataport Istanbul, the new district build around the new international cruise centre. Some 1.2 kilometers along the Bosphorus have been turned into a sophisticated waterfront comprising the world's first underground cruise terminal, a five star luxury hotel, a shopping mall and a museum.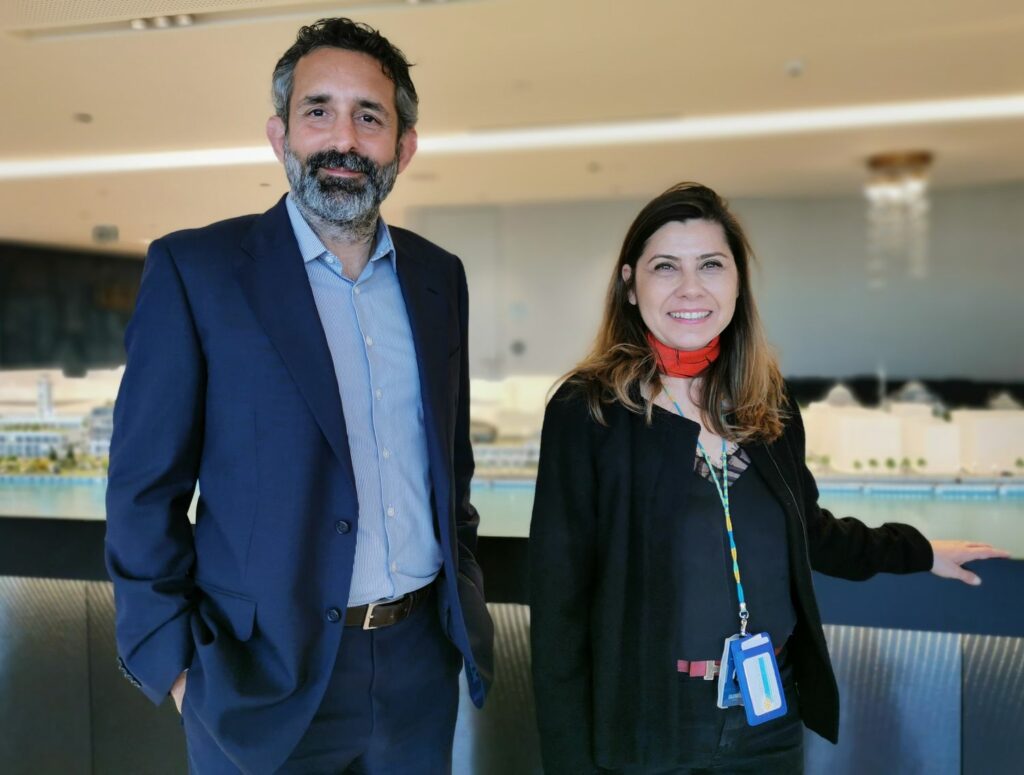 "We created a buzzing gastronomy, arts, culture and shopping neighbourhood, which is now becoming a favourite meeting point for locals and international visitors. 1000 years ago, the area has been one of Istanbul's most culturally diversified districts. It belonged to the State and for many decades, it has been neglected before Istanbul municipality decided to revitalise the entire area, " tells Mehmet Bali, Chief Marketing Officer of Galataport İstanbul.
The project has been developed around the cruise terminal. The 29,000 m2 Galataport Istanbul Cruise Terminal is a state-of-the-art facility designed with a unique hatch system connected to an underground terminal. It can accommodate three ships and 15,000 passengers a day, including the world's largest vessels.
Waiting for the new Istanbul Modern Home and the Peninsula hotel
Around Galataport is a mix of low rise buildings, heritage and contemporary structures. "Our aim was to design a neighbourhood with low-rise units blending with historical existing structures and where people will feel comfortable to walk and enjoy," describes Bali. Prominent is the old Parcels Office of the post, which is now a shopping galleria.
Istanbul Galataport will be home to the future Peninsula Istanbul (due to open in 2023). The hotel will welcome its guests within restored and renovated heritage buildings, including Istanbul first modern cruise passengers' terminal, the Karaköy Passenger Hall built in the 1940s. The Peninsula will offer 176 rooms.
Another highlight of the district is its two leading art museums. The Istanbul Modern Museum is slated to open in September. Built by the star architect Renzo Piano, its transparent silver façade will prominently dominate the waterfront. Another art museum is the Mimar Sinan Fine Arts University Istanbul Museum of Painting and Sculpture has been designed by Emre Arolat Architects, a local architecture cabinet recognized with several prestigious accolades. The museum is also due to open by September.
Tersane Istanbul takes shape
Back to 2019, Turkish President Recep Tayyip Erdoğan broke ground for another giant project along the waterfront of Istanbul's historic Haliç (Golden Horn) Shipyard along the Golden Horn shores. The future Tersane Istanbul district was born and is already taking shape. Abandoned or neglected former historical warehouses and shipyards -including the oldest one created by Sultan Mehmet II in 1455- are slowly restored to host cultural institutions while a marina will be able to accommodate up to 280 boats.
Around, new low-rise structures will accommodate 660 residential units, hotels and shopping facilities with striking views over Istanbul historical city. Ali Güreli, Chairman of Contemporary Istanbul as well as architect Murat Tabanlioğlu confirmed that the 242,000 m2 project will integrate 1,100 rooms in four or five hotels – all in four-or five-star categories. The flagship should be the Rixos Tersane, a resort style deluxe property which will be managed by Accor.
Museums and cultural events will also be part of the new district. "We took inspiration from the development of Hamburg Hafen City with culture at the heart of Tersane Istanbul's life," tells Güreli.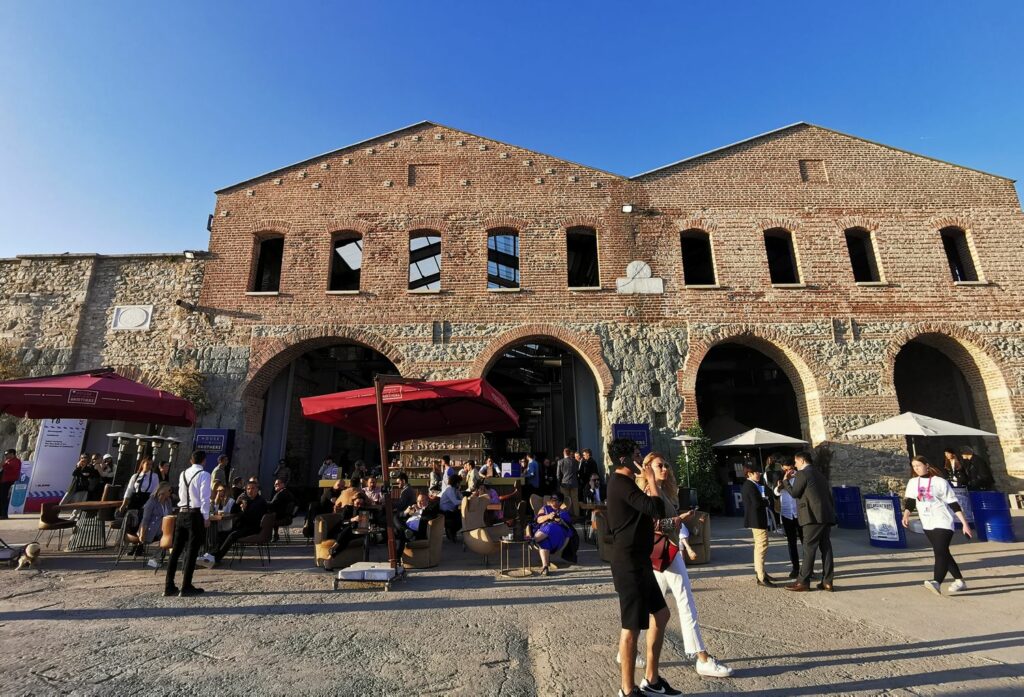 Trendy district for art lovers
Projects include a centuries-old Ottoman imperial garden, a Museum Plaza hosting two world-class contemporary museums, as well as an event hall hosting top music and art performances, shows, and festivals. The two museums are the Turkey's first women's museum and the Sadberk Hanım Museum.
Owned by a private foundation, the museum has a collection of 20,000 pieces of pieces of art dating from the 6th millennium BC to the Ottoman era. Next door to Sadberk Hanım Museum's hybrid historical facade, the Museum of Women's Culture will rise with its futuristic glass-and-aluminum building, celebrating the metaphor of women's role in strengthening the fabric of society.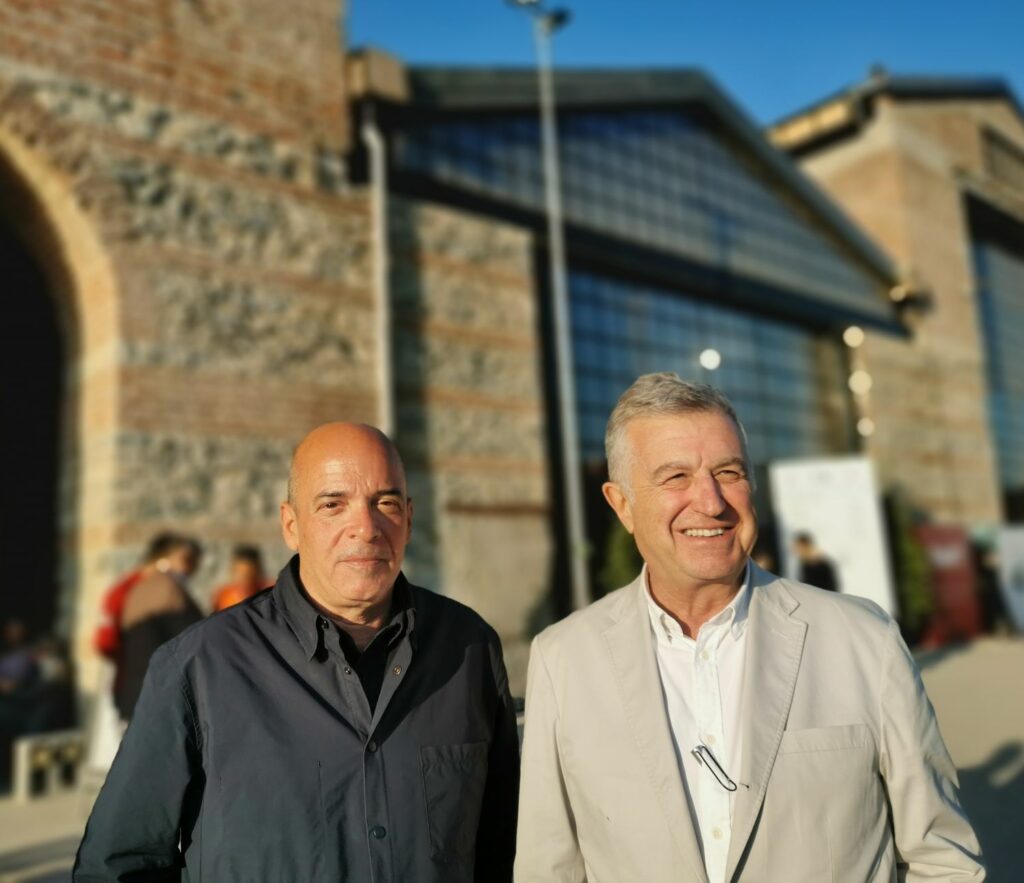 The total project is estimated to cost US$2.4 billion and is built in phases. "We will open the first phase of the project including the Sadberk Hanim Museum and the Event Hall by next year, while the second phase should be finished by October 2024," says Tabanlioğlu.
In between, partially reconstructed historical warehouses are being used to host the Contemporary Istanbul Art Fair as well as various concerts and art events.
They already attract already a myriad of young Istanbul people enjoying art performances while sipping a drink along the Golden Horn shores…