Buenos Aires among top Latin American cities for 2022 tourism recovery
Buenos Aires tourism shined again in 2022 according to the World Travel & Tourism Council's (WTTC) Cities Economic Impact Report for 2022
The Report quantifies the economic contribution of Travel & Tourism in 82 cities around the world. Buenos Aires is one of Latin America's top cities in terms of tourism recovery. The Argentinian capital already surpassed 2019 levels in job creations and domestic spending.
The WTTC report on the impact of tourism on cities was conducted on 82 major city destinations. The study was prepared in partnership with Oxford Economics and analysed key factors for the Travel and Tourism sector, including GDP contribution, employment and international spending.
Published at the end of last year, it provides a valuable insight on the recovery of tourism in large metropolitan cities. The report pointed that 10 cities on the total of 82 would already exceed 2019 levels of direct Travel & Tourism GDP contribution in 2022.
Among them is the Argentinian capital Buenos Aires which was one of the Latin American cities with the strongest recovery, reaching numbers above their 2019 levels. Buenos Aires managed to consolidate its position in 2022 as one of Argentina's top tourism destinations, with a positive evolution compared to 2021. The capital surpassed its pre-pandemic levels in areas such as employment and domestic spending.
In 2019, the Travel and Tourism sector contributed to the city's GDP with 5.5% of its total economy, equivalent to US$11 billion. It slumped by over 47% in in 2020 but had a marked recovery from 2021. In 2022, the tourism sector's contribution to GDP was reported to reach again close to 5%, equivalent to US$ 7.4 billion.
International travellers are back
In 2019, the sector also generated more than 282,700 jobs in Buenos Aires – 4.2% of total employment in the city. In 2021, it showed a contribution of 3.6%, but in 2022 it had a remarkable growth of almost 30%, surpassing previous levels to register a contribution of 4.5% to the city's GDP. This contribution is equivalent to 305,811 new jobs.
Argentina's capital was again a more attractive tourist destination for international travellers. According to the Data Observatory of Buenos Aires City Tourism Board (Ente de Turismo de la Ciudad), Buenos Aires received 1.5 million international tourists during 2022. This number exceeded expectations as the previous set target gave an estimation of 1.15 million international tourists for the entire year 2022.
Major international tourists markets in 2022 for Buenos Aires were Brazil (24.5% of all international visitors), followed by Uruguay (19%), Chile (over 10%), the USA (over 9%), Spain and Colombia (both with a share of more than 4%).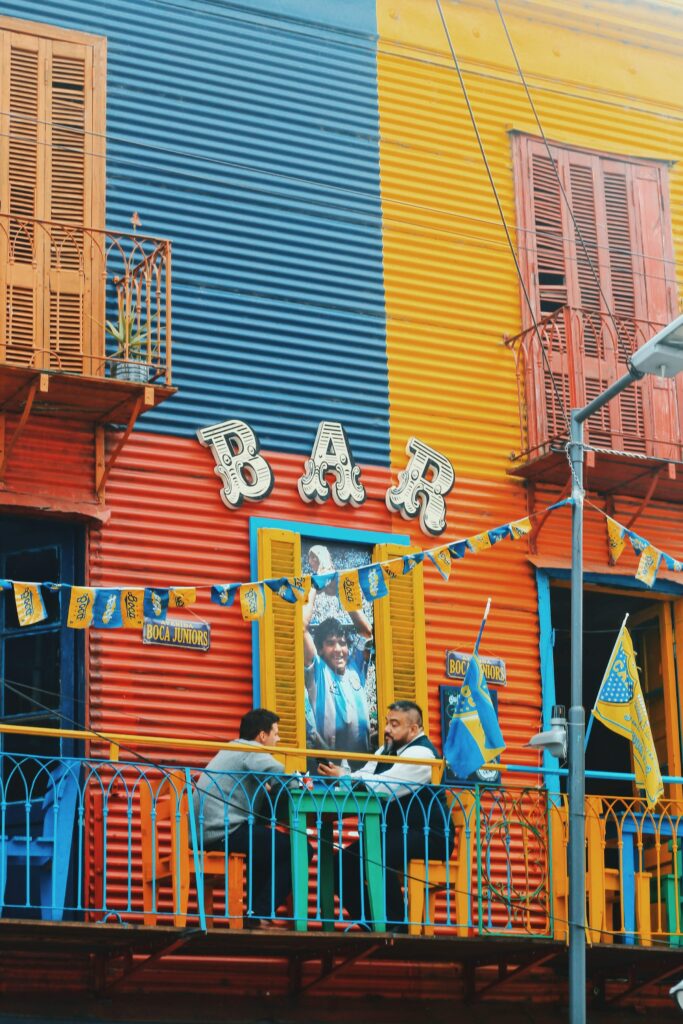 Tourism recovery generated a total of more than US$1.2 billion in the city's economy – with an impact on gastronomy, transport and culture, among other sectors. It represented an average expenditure of US$776 per international tourist's trip.
Boosting international air connectivity
A major task for tourism city authorities would however to boost air connectivity in 2023. Air transport capacity still remains far below 2019 levels. According to data from the Latin American and Caribbean Air Transport Association (ALTA), low connectivity impacted the most important tourist markets for Buenos Aires, such as Brazil, which currently only recovered by 45% compared to 2019. Uruguay shows a stronger recovery with 90%, while the markets of Chile (57%), the United States (55%) and Spain (55%) are still far from 2019 levels.
City authorities estimate that the low air connectivity had a strong cost. It could have generated around 700,000 additional tourists and would have received an extra US$823 million.
"Buenos Aires is the gateway for international tourists to our country, so it is essential to work to generate the necessary investment conditions to reinsert it in the world," explained Lucas Delfino, President of the City Tourism Board.
"We are beginning to see that tourism is starting to recover the levels it had before the pandemic, but we know that the reactivation has a ceiling if we do not recover the levels of connectivity we had in 2019, when international tourism reached a record."
This year, the weakening of the Argentinian peso compared to the dollar and easier payment conditions in foreign currency -including an Electronic Payment Market dollar rate- turns Buenos Aires into one of the best value city to visit.
Meanwhile, domestic tourism showed strong dynamic in 2022. The WTTC points to US$10.25 billion in domestic spending, representing a 32.8% growth compared to 2021 and surpassing pre-pandemic levels of US$9.83 billion.