TRAVEL SCOTLAND LAUNCHES NEW WEB PLATFORM TO CELEBRATE LOCAL BUSINESSES
A new web platform for tourists has been launched by Travel Scotland, with the intention to bolster Scotland's position as a travel destination and support local businesses.  
The long-term goal is for the Travel Scotland platform to be a dependable source for travellers interested in visiting Scotland. 
Scottish-born entrepreneur champions Scotland with new web platform
The website was launched by Scottish-born chief executive Zreen Mansha. The entrepreneur has a distinct background in the web, technology and media industries, with experience developing businesses in web development, as well as content marketing.
The Travel Scotland platform was developed through the Covid-19 pandemic, a big task considering the unprecedented disruptions the pandemic had on the world of tourism and business travel.
The website aggregates a range of important information for budding travellers, including in-depth guides to certain destinations such as Dundee and Fort William. There are also guides for specific experiences, be it beaches, castles, museums, galleries and the weird and wonderful. The latter features excursions including private canyoning the Bruar Water, or a trip to the Loch Ness Centre and exhibition.
"My team and I are very proud to finally launch this platform for the Scottish tourism industry", said Zreen. "There's a mixture of relief and excitement to see people travelling again after the pandemic, and for us to be there to help support and help travellers plan great experiences.
"It's wonderful to see people travelling again and we are delighted to be able to support associated businesses get back on the road too."
The company has also stated it is aligned with Scotland's long-term vision of having a low-carbon future. Travel Scotland claims this will be achieved through championing sustainable and responsible travel.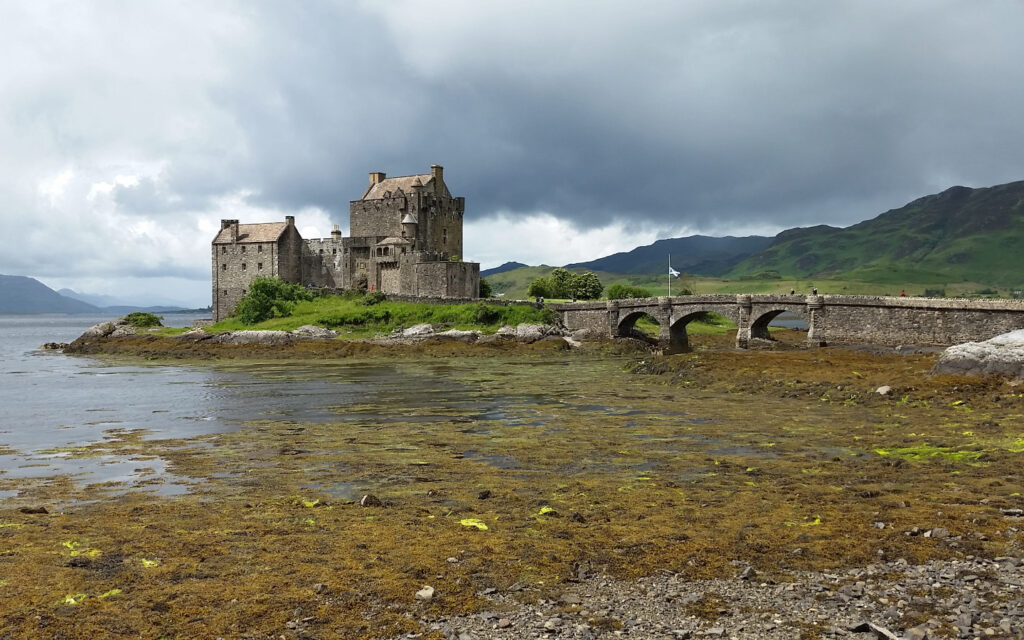 Working with Scottish businesses to boost tourism in Scotland
Furthermore, Travel Scotland aims to create jobs and opportunities within the hospitality industry, making it known that it will work with stakeholders to bolster the Scottish economy.
Businesses within the tourism and hospitality industries can list or advertise their service on the Travel Scotland site. A team of technical and marketing experts are assigned to support said listings. Visitor attractions, tour guides, accommodation and transport providers are all businesses that could benefit from this online platform.
Businesses are categorised into several categories including service type, region and price, with support for businesses to manage their own listings, bookings and reservations.
Within the website, businesses are categorised into service type, region, and price, and will have access to advanced features such as accessibility, eco-friendliness and specific keyword searches. The registered businesses will be supported to manage their own listings, bookings and reservations.
New industry leadership group established to promote tourism and hospitality
Scotland's local businesses are to be further aided by the newly-established Tourism and Hospitality Industry Leadership Group, which will work towards recovering the tourism and hospitality industries in Scotland.
The group will follow the success of the Scottish Tourism Emergency Response Group (STERG), which was created to support tourism businesses recover from the Covid-19 crisis that began in March 2020. STERG was able to develop a recovery programme worth approximately €29 million. Such efforts helped STERG earn the recommendation of the government-led Scottish Tourism Recovery Task Force.
The new Tourism and Hospitality Industry Leadership Group will take applications until September 18, 2022, and submissions will be shortlisted by a panel of representatives from the Scottish government, VisitScotland and the Scottish Tourism Alliance.
"The establishment of this new Tourism and Hospitality Industry Leadership Group will ensure we can collaborate on solutions to meet the challenges and opportunities that lie ahead for the sector," said Ivan McKee, minister for business, trade, tourism and enterprise, and co-chair of the group. "I look forward to discussing in detail with members how we can work together to deliver Scotland Outlook 2030 and more widely the National Strategy for Economic Transformation."