GREECE 2022 TOURISM FIGURES SET TO REACH PRE-PANDEMIC FIGURES
Greece has become the EU's spectacular summer hit as the number of tourists to the country has, once again, been hitting a million per week in August 2022.
Greek authorities are optimistic that this year's tourism figures for 2022 could reach – and even surpass – its pre-Covid levels.
Early indications for Greece tourism are that this year will be close or even break its 2019 record of 33 million arrivals and that the total of €18 billion in tourism revenues could be surpassed. Summer 2022 seems to be bringing record after record in total arrivals each month.
For the first six months of the year, the Hellenic Civil Aviation Authority reported over 22.4 million passengers, a figure up by 270% over 2021 and only down by 9.4% over 2019. For the first time in June 2022, international passengers number stood above corresponding figures of 2019. With 3.48 million passengers on international flights in June 2022, Greek airports recorded 0.1% more travellers than in the same month of 2019 (3.47 million travellers).
The trend is likely to continue as pointed out by Greece's Tourism Minister Vassilis Kikilias in a recent interview with the Greek newspaper 'Proto Thema'. "More than one million tourists are expected every week in Greece in Augus," he said. "In July, total tourist arrivals exceeded 900,000 every week."
Greece "is set to see unprecedented figures in arrivals and in tourism industry earnings in the month of August, surpassing even the record-breaking numbers of 2019," added Kikilias.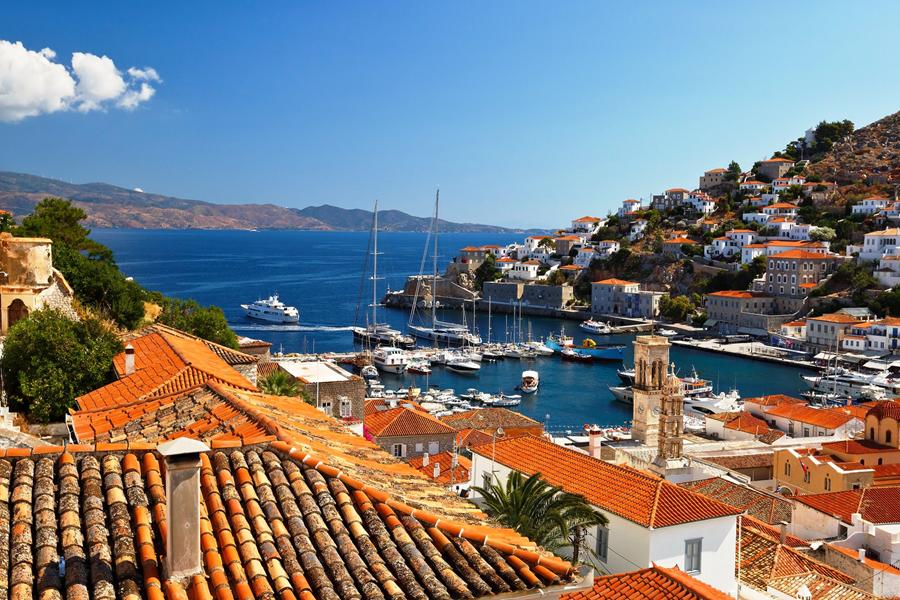 Germany, Britain, Balkan countries and the USA are leading the recovery
Monitoring data about tourist arrivals, the Minister reported that the number of German and British tourists to the country in July, had already surpassed the record of 2019 in many destinations across the country, including Rhodes and Crete.
Arrivals are also progressing rapidly at Athens International Airport with July 2022 figures surpassing 2019 figures. In July, the airport recorded a rise of 257% in travellers from Serbia and an increase of 177% in travellers from Turkey. Arrivals from more traditional markets such as Germany and France grew respectively by 29% and 15% in July. Total tourist arrivals from the USA are also up by 50% compared to 2019.
"This year, Greece will be the number one destination for travellers from France and Israel," predicted Vassilis Kikilias in his interview. "Greece is very high on the list for travellers from the Balkans – particularly Bulgaria – and in the top three destinations for travellers from Germany and Scandinavia."
Tourism is proving, once again, that it is Greece's 'heavyweight industry' as it supports the national economy but also create jobs for a population severely impacted by unemployment.
According to data from the WTTC, travel and tourism generated prior to the Covid crisis 20.7% of Greece's total GDP and provided jobs for 820,000 people. After contracting in 2020 to 9.2% of total GDP and 708,000 jobs, 2021 saw travel and tourism bounce back strongly. Last year, travel and tourism generated again 14.9% of Greece total economy while employing over 780,000 people. It confirms that 2022 would then see the tourism industry returning to its pre-pandemic figures and may even surpass them.