CELEBRATING 250 YEARS OF HORTICULTURAL TRADITION IN ERFURT
Germany's Federal Horticultural Show, BUGA, represents an opportunity for international travellers to discover Erfurt. Thuringia's capital is not only Germany's centre of flowers but also one of the country's best preserved cities from the Renaissance.
Erfurt, the capital of the Free State of Thuringia, is often considered the cradle of horticulture in Germany. The tradition goes back to the 18th century as the city was a major supplier of seeds across Europe. In 1865, Erfurt hosted Germany's first international horticultural show and during GDR times. Erfurt served as a model of a "socialist" botanical garden with the 36-ha Egapark.
Germany's Federal Horticultural Show 2021 (BUGA) in Erfurt relies on that tradition. The event will open its doors from 23 April until 10 October with more than 430,000 sq m of exhibition space, 87,000 sq m of flowers and plants, more than 50 themed and show gardens, 23 indoor floral displays, exhibitions. BUGA will show how horticulture can adapt to climate change and how greenery is part of the quality of life in today's world.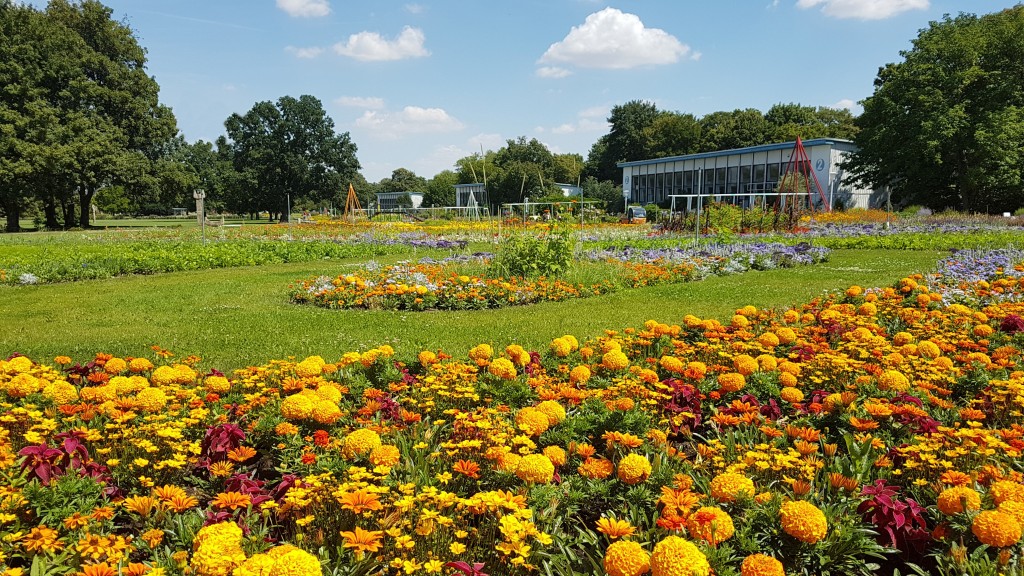 The centrepiece of the garden show will be again the Egapark, With its 15,000 flowering plants, the Egapark has been reshaped and modernised without losing its unique historical character. The Danakil desert and jungle house will be Egapark's newest attractions. They will open just in time for the BUGA, showing how animals and plants adapt to environment with little or no water.
Next to Egapark, BUGA has taken possession of the historical Petersberg Hill with Erfurt's baroque citadel. The area has been fully transformed with the hill covered by thematic floral displays. Medieval, renaissance and baroque gardens will stand next to contemporary creations while a farm offering regional cuisine, concerts, dance shows and exhibitions will take place around the citadel.