AUSTRIA HIGHLIGHTS SAFETY MEASURES FOR THE WINTER SEASON
Austria's government and its tourism industry are working hard to ensure that 2021/22 winter holidays are both safe and enjoyable for visitors. To continue controlling the Covid pandemic, a series of rules will provide a transparent and clear information for winter travellers.
While the situation continues to normalise as herd immunity is likely to be achieved before the end of the year; Austria just published the measures being implemented to be sure that the country continues to offer guests memorable winter holidays.
Austrian authorities assure that the 2021/2022 winter tourist season will take place. After a complete cancellation last season, the situation is completely different this year, thanks to vaccinations and an adequate organisation of screening facilities.
"The interest in winter holidays in Austria is there, and bookings are good. Many visitors want to make up for the holidays they were unable to take last winter. And Austria is well prepared," stresses Lisa Weddig, Director General of the Austrian National Tourist Board. Of course, the new winter season will take place in compliance with the appropriate safety measures, which have already been presented by the Austrian Federal Government.
The implementation of the 3G rule ("getestet, geimpft, genesen", meaning "tested, vaccinated or immune") as well as the wearing of FFP2 masks are the key measures to ensure the safety of holidaymakers. In addition, a three-phase plan foresees both a possible worsening or improvement of the situation. The criteria for determining measures will be linked to the situation in hospitals. However, the incidence rate will not alter a decision in one sense or another.
Phase 1 of the plan came into force on 15 September. "With these rules, Austria is providing clear instructions to travellers, who can more easily prepare their holidays," says Lisa Weddig.
Masks and the 3G rule in ski lifts
FFP2 masks are already mandatory in Austrian ski lifts. From the start of the season in October, passengers will also have to show a health pass (according to the 3G rule). This will overcome capacity restrictions in terms of passengers. To further facilitate movements, the health pass could be checked only at the time of the ski pass purchase and not when skiing. These measures are intended to reduce queues. Details are still being worked upon.
Strict conditions for après-ski activities
Many visitors consider activities after ski to be an integral part of a holiday. It is clear that partying in a confined space will only be possible if strict safety measures are followed. The same measures will apply to nightlife: it will only be possible to enter bars and discos on presentation of a certificate of vaccination, recovery or a negative PCR test. These rules apply to the current phase 1. Should phase 2 or 3 come into force, the rules will be as follows: entry will only be allowed on presentation of a certificate of vaccination or recovery ("2G" rule).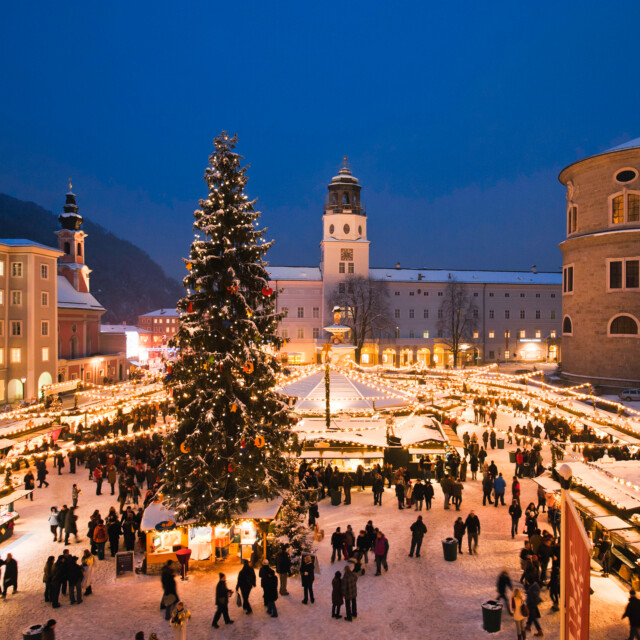 Application of the 3G rule for visiting Christmas markets
Christmas markets will be held again this year during the Advent period. Visitors will be required to present a health pass (according to the 3G rule). If phase 2 becomes effective, antigenic self-tests will no longer be valid. In phase 3, only PCR tests will be recognised as valid.
"Austria has been a pioneer this summer by applying the 3G rule and by properly organising its testing infrastructure. It proved that it is possible to practice tourism safely during the Covid epidemic. As a responsible host country, we are well prepared for the winter with our package of measures," promises Ms Weddig.