USAID TO BUILD A STRONG TRAVEL BRAND FOR CENTRAL ASIA
USAID has launched, in cooperation with four tourism authorities of Central Asia, a social media campaign which has reached more than 14 million viewers during a six-month period.
Tourism has been high on the agenda of US international development agency USAID since 2014. Prior to the Covid-19 pandemic, the governments of Central Asia identified tourism as a sector to develop and have been facilitating investment in hotels and transport, while recognising the unique heritage value of local cultures as well as the maze of unspoilt landscapes in the region.
The US-based international development agency USAID supports Central Asian national tourism organisations with the promotion post-pandemic tourism through social media marketing.
For most travellers being locked down or forced to stay home, inspiration delivered via social media has proven to be an important substitute for postponed trips and has stimulated daydreams of adventure.
At the onset of the Covid-19 pandemic, USAID's Competitiveness, Trade, and Jobs activity brainstormed with representatives of Discover Kyrgyzstan, Visit Tajikistan, Kazakhstan Travel, and Uzbekistan Travel to address a critical issue for the sustainability of Central Asia's tourism sector: "How to keep Central Asia high on the minds for potential visitors as travel resumes in the post-Covid era?"
Assessing the needs of all four national organisations and the region as a whole, USAID proposed a social media marketing campaign to bring Central Asia directly to tourists during the period in which they could not come to the region themselves.
"Social media campaigns have played an important role, especially in the era of pandemic," said Vladimir Fedyashov, Chief Public Relations Manager at National PR Center, Ministry of Tourism and Sport of Uzbekistan. "They are a powerful tool to attract new travellers and promote tourism globally,"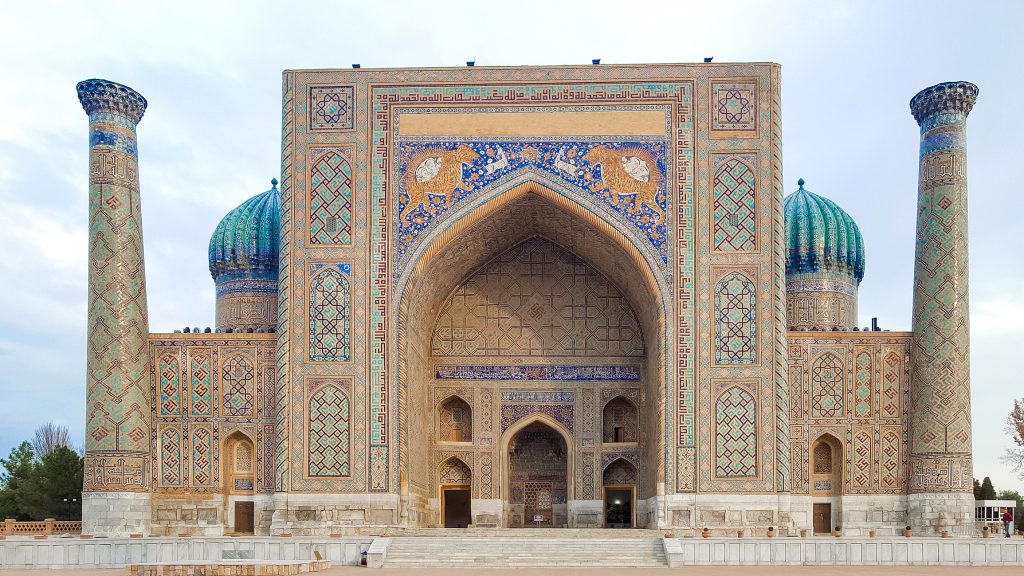 14 million viewers and 21 million post impressions
This collaboration sourced travel content from private collections, USAID's Competitiveness, Trade and Jobs activity photo archives, and popular travel blogs across the internet. It yielded a six-month social media marketing campaign with a coordinated publishing schedule covering all four countries. Started in December, the campaign was highly successful: it reached more than 14 million viewers with over 21 million post impressions crafted to inspire future travel to the region. Beautiful photography and compelling travel narratives offered a constant reminder of what would be waiting for tourists when travel resumes.
For Kairat Sadvakassov, Deputy Chairman of Kazakh Tourism National Company, the results of this coordinated campaign were obvious: "During the pandemic, when visitor numbers plunged drastically and most of the marketing initiatives were on hold, we were delighted to receive USAID's support. The campaign helped continue building awareness of Kazakhstan and Central Asia as exceptional destinations and encouraged travellers to visit the region. For six months, the scheduled publications on social media highlighted unique travel sites in Kazakhstan and reached 4.1 million users on Facebook and Instagram. We are looking forward to working together again on building a stronger Central Asian travel brand."
To tourism sector representatives across Central Asia, this campaign offered the opportunity to continue highlighting the diverse cultures and impressive landscapes of these countries during a period in which in-person initiatives such as international exhibitions are all on hold – and to continue building brand awareness for future visitors.
"During the Covid-19 pandemic, when many global tourism exhibitions were cancelled, this marketing campaign served as an excellent tool to attract tourists to the Kyrgyz Republic and the results of the six-month campaign are proof of this," said Kiyal Kenzhematova, the Deputy Director, Department of Tourism, Ministry of Economy and Finance of the Kyrgyz Republic. "The Department of Tourism and the country's tourism stakeholders are looking forward to welcoming many more tourists in years to come."