Marina Bay Sands' Smart Hotel features revolutionary guest experience
Marina Bay Sands, Asia's leading business, leisure, and entertainment destination, has introduced a new mobile application-enabled Smart Hotel feature that aims to transform the guest experience.
The initiative will enable hotel guests to bypass the conventional means of checking in and out at the front desk by using the app to pre-register, check-in, and complete verification requirements before they arrive at the hotel.
Smart Hotel features are available for both Android and Apple users, allowing guests to use their mobile phones as digital key cards to access their rooms and hotel lifts. They can also order in-room dining and request in-room amenities through the app. Furthermore, guests can verify their room bills and check out without having to queue at the lobby or drop off physical key cards.
The developments represent an extension of Marina Bay Sands' tech-enabled journey, which includes the pioneering of industry-first RFID-enabled express check-out boxes that optimise room inventory and minimise waiting time for guests checking in. The innovation incorporates Robotic Process Automation (RPA) and has been shared later for adoption across Las Vegas Sands' other properties.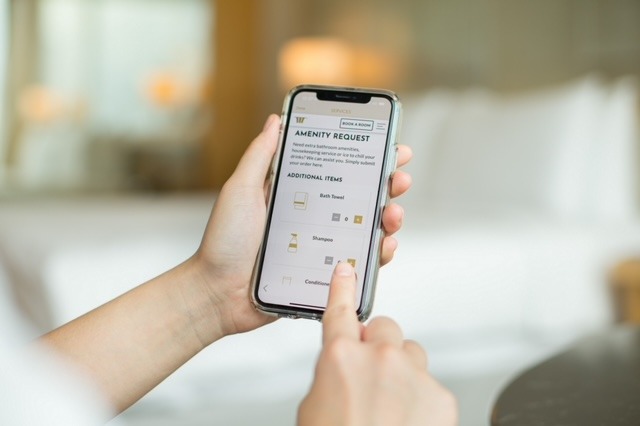 Marina Bay Sands' Chief Operating Officer, Paul Town, noted that the Smart Hotel features are regarded as a breakthrough for a standalone hotel of their scale in Singapore. The new mobile offerings will enable an effortless end-to-end guest experience to create new value for customers while also allowing team members to take on higher-value tasks, such as rendering more personal service to guests.
Marina Bay Sands is dedicated to being a good corporate citizen to serve its people, communities, and environment. As one of the largest players in hospitality, it employs over 10,000 team members across the property. It drives social impact through its community engagement program, Sands Cares, and leads environmental stewardship through its global sustainability program, Sands ECO360.
In conclusion, Marina Bay Sands' mobile application-enabled Smart Hotel feature has the potential to revolutionise the guest experience by providing an effortless end-to-end journey while allowing team members to take on higher-value tasks. The new initiative is part of the integrated resort's customer service roadmap to elevate the end-to-end digital experience across all touchpoints of the guest journey.