KOREA OPENS EXTENDED REALITY EXPERIENCE FOR TOURISTS
Korea has opened the doors to HiKR Ground in Seoul, a unique concept that uses Extended Reality to enable people to experience everything that Korea has to offer before they visit in person.
The attraction provides a space for everyone to freely roam and enjoy everything HiKR Ground has to offer. The space is filled with technology aimed at the younger generation of traveller with smart technology applied to diverse Korean content, including the areas of arts and hallyu. The latter is a term meaning "Korean Wave" which refers to the phenomenal growth of Korean culture.
Each floor showcases a different aspect of Korean lifestyle. On the first floor is "HiKR Wall," an extra-large media wall, showing a spectacular video of tourist attractions including K-pop, K-drama and more. Media Artist Leenam Lee shaped "Landscape of the New City". The art piece features the five tourist hub cities of Mokpo, Busan, Jeonju, Andong, and Gangneung, is also on display.
On the second floor, hallyu fans can experience "K-pop Ground." Using XR technology from Korea's only XR Studio "My Stage," visitors can make their own music videos from over 100 different backgrounds.
On the third floor, "HiKR Art Museum" features a special exhibition "K-Art," where representative Korean content is reinterpreted by famous Korean artists. First artist to be on stage, Osang Gwon exhibits hallyu and festival-based artworks along with a special art creation looking at Korea five most representative festivals. The "Dramatic Trip" section provides filming locations from hallyu media content such as K-drama and Netflix originals.
The fourth floor is a multi-experience zone "HiKR Cave" and "Festival Experience Hall," where visitors can experience various themed attractions using all five senses.
On the fifth floor, "HiKR Lounge" offers tourist information services in four different languages (Korean, English, Japanese, Chinese). It also features a game called "HiKR Challenge" where visitors can get a travel mission using a fortune wheel. The floor has also a terrace overlooking the Cheonggyecheon Stream which goes along Seoul. It provides a perfect space for a photo shoot or just hang out. The centre is free of charge to enter and is a good start of the holiday experience in Korea.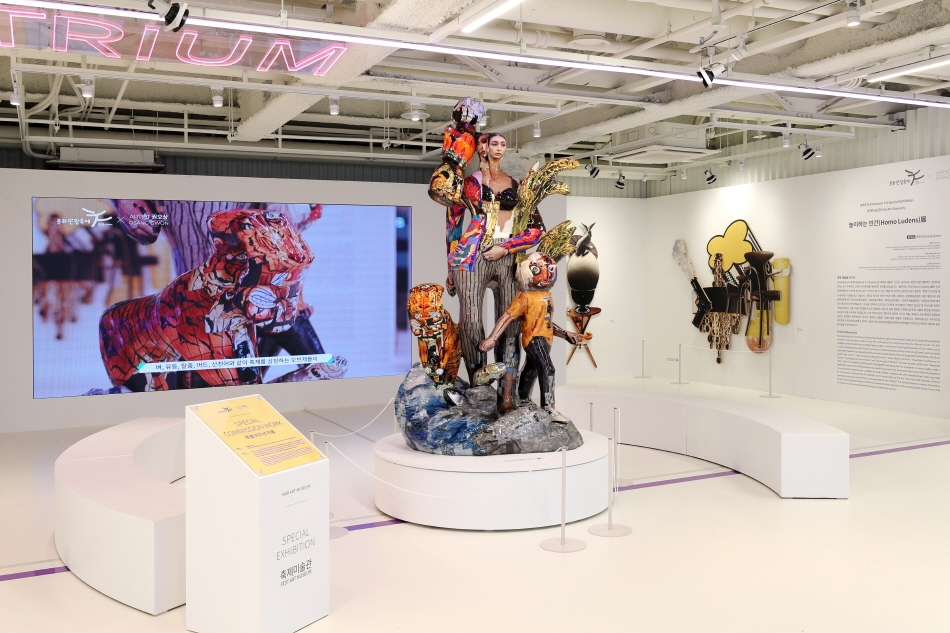 New regulations for international travellers arriving in Korea
In another development, Korean authorities started tightening entry requirements into the country. Since July 25, quarantine process for international travellers are stricter due to the increasing number of Covid-19 cases in Korea.
All international travellers must receive a PCR Test within 1 day after arrival instead of 3 days as previously practiced. During that time, visitors must stay in their accommodations until they receive a negative PCR Test result. If the test result comes back positive, they will need to quarantine for 7 days.
Travellers to the country can now input their test result on the Q-code system after entry. In addition, to provide easier access to Covid-19 screening, Covid-19 Test Centres will be expanded to more airports. There are currently three test centres at Incheon International Airport, one at Seoul-Gimhae International Airport and one at Jeju International Airport.