'BLEISURE' TRAVEL TREND INSPIRES TOKYO HOTEL TO BRING HOSPITALITY TO LIFE
The 'bleisure' trend is one of the most talked about changes in the travel industry with more people merging business and leisure than ever before.
Tokyo's Toggle Hotel is embracing the latest 'bleisure' trend mixing business and pleasure as 'workations' take off in a post-pandemic world. The Japanese hotel brings the concept of blended hospitality to life through its design, layout and facilities.

Guests start their stay at the hotel lobby which is positioned on the top floor offering skyline views. Other ideal features for working holidaymakers include a 24-hour front desk, a shared lounge and free WiFi. Every room has air conditioning and is fitted with a desk perfect for the remote worker.

The hotel's modern and comfortable interior and central location is ideal for those embracing the 'bleisure' trend and travelling to Japan after the government reopened its borders to non-essential foreign travellers last month.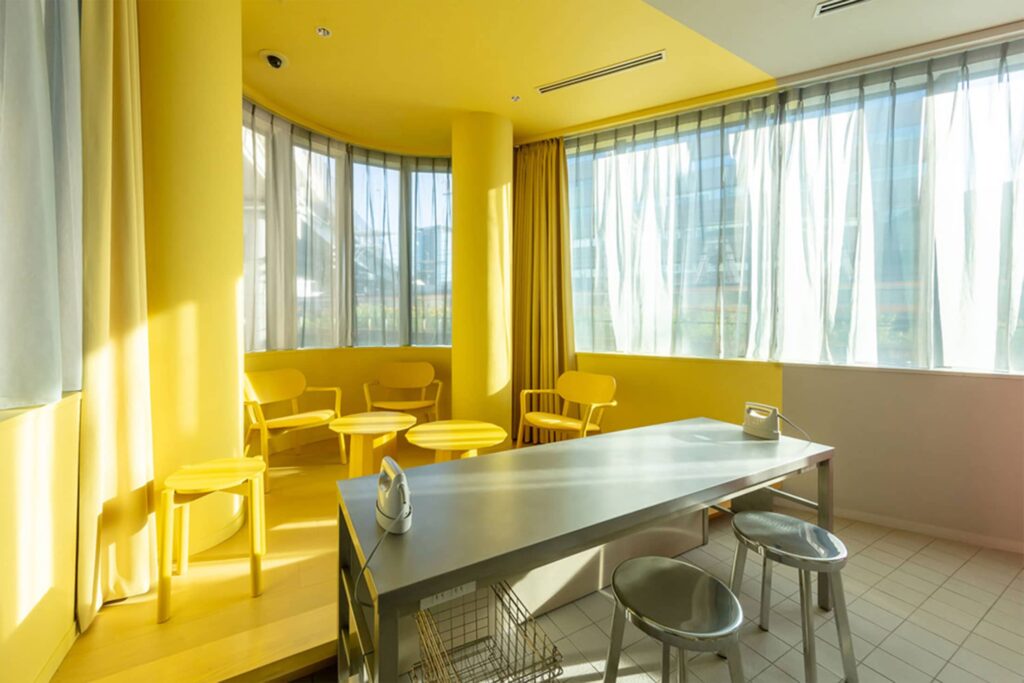 Each floor of the Toggle Hotel – which is located by the Suidōbashi train station in Chiyoda City – has painted in two colours, highlighting how guests can toggle between business and leisure.

Colour pairing techniques are most noticeable throughout the hotel's hallways which are decorated in two bold colours from floor to ceiling. In each room, everything is of the same bright colour, from the carpet and the furniture to the soft furnishings and bedding.

The hotel offers 85 rooms and with 60 different colour combinations, ranging from green and ivory to indigo and orange. A one-night stay starts from £48.