WTTC PROJECTS TRILLION DOLLAR GROWTH IN US TRAVEL AND TOURISM INDUSTRY
The World Travel & Tourism Council (WTTC) has recently released new model projections for the US travel and tourism industry.
The WTTC (World Travel & Tourism Council) has recently released new model projections for the US travel and tourism industry in 2022. The Council predicts that the industry could rebound strongly, totalling around $2 trillion (€1.7 trillion) in US GDP contribution. Notably, this would reportedly surpass pre-pandemic levels by 6.2%.
The projections follow steady growth of travel and tourism throughout 2021, indicating that the industry could rebound successfully after around two years of disruption.
US travel and tourism "significantly picking up this year"
"Our latest forecast shows the recovery significantly picking up this year as infection rates subside and travellers continue benefiting from the protection offered by the vaccine and boosters", said WTTC CEO and president Julia Simpson.
"As travel restrictions ease and consumer confidence returns, we expect a welcome release of pent-up travel and tourism demand. That, together with what we hope will be a strong consumer-led economic recovery, creates a positive outlook for the sector."
The strong predictions for US travel and tourism regrowth have been informed by the vaccine and vaccine booster programme, along with the easing of international travel restrictions. The WTTC and Oxford Economics predict that travel and tourism could contribute around €1.7 trillion ($2 trillion) to the US economy This would be 6% higher than pre-pandemic levels, which were approximately €1.65 trillion ($1.87 trillion).
"The good news is our outlook delivers a clear message: If the right conditions exist, the travel and tourism sector can rebound to deliver economic and employment benefits we have not seen since before the pandemic", said Simpson. "We encourage global leaders to consider the economic and employment benefits of boosting consumer confidence by allowing fully vaccinated travellers to move freely".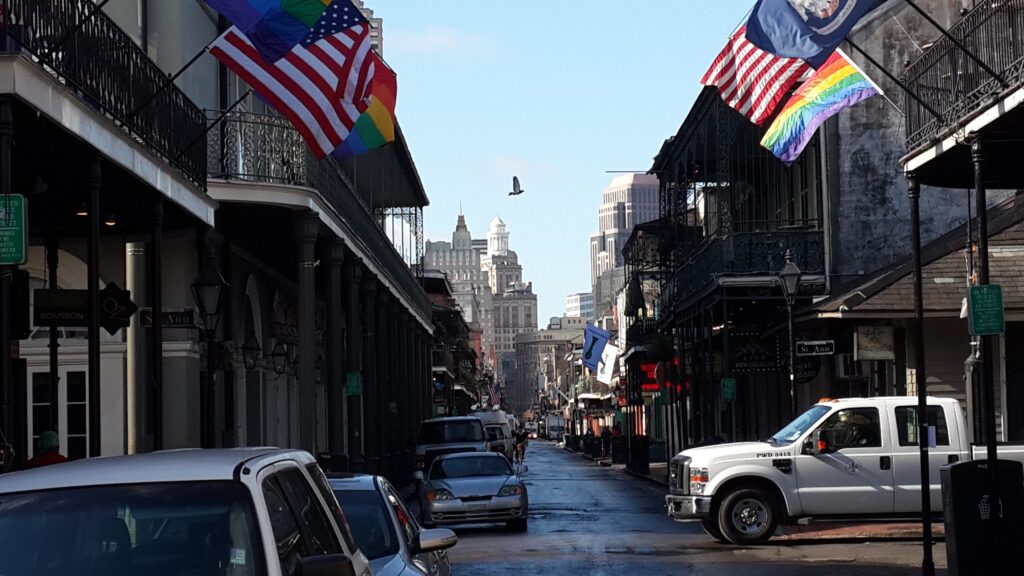 Domestic US travel and tourism also on the rise
The WTTC has also predicted that US domestic travel and tourism spending will reach approximately $1.1 trillioN (€9.7 billion) in 2022. This would exceed pre-pandemic results by an impressive 11.3%.
Meanwhile, international traveller spending has been predicted to grow by around $113 billion (€99.4 billion), reaching around $155 billion (€136 billion). It is also projected that employment numbers could increase beyond pre-pandemic levels, at 16.8 million jobs. This would be around 200,000 more than pre-pandemic levels.
Inbound bookings for US travel and tourism surge
Research conducted by WTTC's "knowledge partner" ForwardKeys has shone light onto an increase in inbound bookings. Over the Easter period, inbound bookings increased by 212% in the US, compared to the same period in 2021. Inbound international bookings to the U.S. during the same period increased by 130% compared to 2021.
It is predicted that US travel bookings may continue through the summer. A 58% year-on-year increase in travel bookings to the country has been projected. Inbound international bookings are predicted to increase by 87% year-on-year.
The WTTC has reportedly urged international governments to focus on the vaccine and booster rollout for their citizens, so that fully vaccinated travellers can move more freely. The Council has also recommended that international governments use digital solutions for international travellers.
The travel and tourism industry was responsible for 10.4% of global GDP in 2019, accommodating 334 million jobs around the world. The WTTC also predicts similar travel and tourism rebounds around the world. New data from the Council showed that the travel and tourism industry could contribute around €230 billion (£192 billion) to the British economy in 2022. "Travel & Tourism to and from the UK is poised for a full recovery", said WTTC President and CEO Julia Simpson.