Three amazing places to discover in vicinity of ITB Berlin
Great sightseeing is available not far from Messe Berlin, where the trade show is taking place. Among them are Berlin's best preserved baroque castle, the legendary Olympic stadium and the fortress of Spandau, with an exhibition of Berlin's removed statues…
If you have some time to stroll around Berlin, there is no need to venture far from the exhibition grounds. Within close reach by public transport or even walking, the districts of Charlottenburg or Spandau offers a great opportunity to discover Berlin's unique experience…
Charlottenburg Castle
Charlottenburg is home to Berlin's most beautiful baroque castle and gardens. Only 15 to 20 minutes away with public transport, Charlottenburg Castle was the summer residence of Sophie Charlotte, the first Queen consort in Prussia. The castle was renamed after her when she passed away in 1705. Heavily damaged during World War II, Charlottenburg castle has been meticulously reconstructed with its rococo rooms such as the Golden Gallery, the Porcelain Cabinet or the Royal Chapel. If the weather is nice, stroll in the baroque gardens with its statues and first spring flowers.
Information : S-Bahn 41 from Messe Nord to Westend with a 10 minutes walk to reach the castle. Open from Tuesday to Sunday until 4.30pm. https://www.visitberlin.de/en/charlottenburg-palace-old-palace.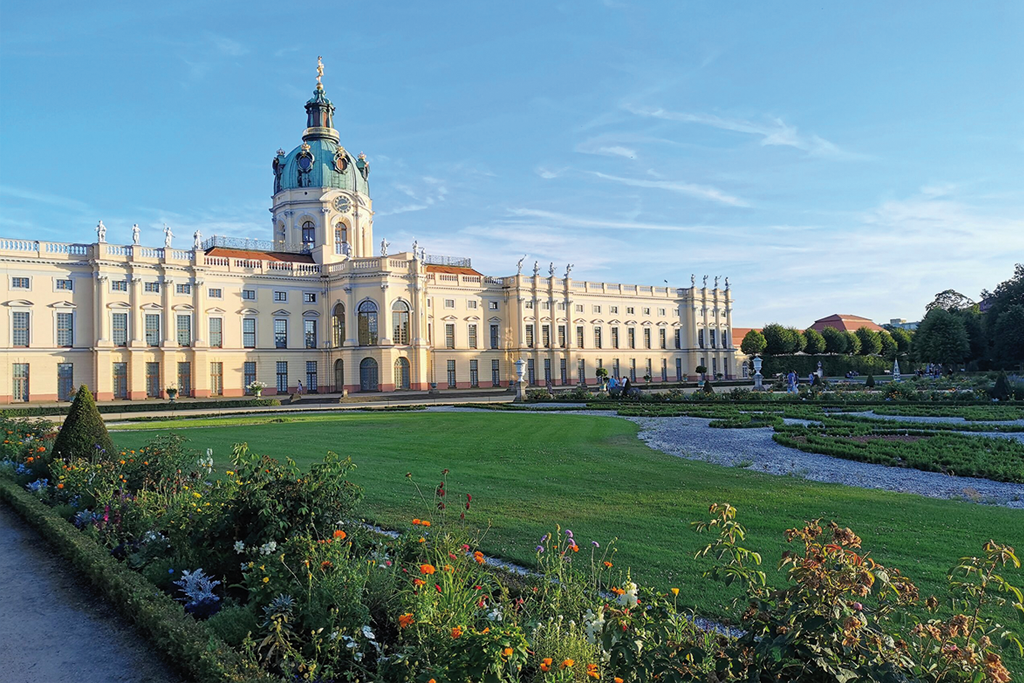 Olympic Stadium
Berlin famous Olympic Stadium was constructed for the Olympic Games hosted in 1936 and remains a fascinating place to visit for its history and its imposing architecture. The stadium, which continues to host sport events and concerts, can seat some 75,000 viewers. Anyone visiting the complex should climb the Glockenturm – the bell tower –, to enjoy sweeping panoramic views from Berlin Western districts including Messe Berlin, the ITB fair ground.
Information: 15 minutes with S-Bahn from Messe Süd including 8 minutes walk to the Olympic complex. The Olympic Stadium is open to visit every day until 4.00pm. Individual or guided tours are available. https://olympiastadion.berlin/en/sightseeing/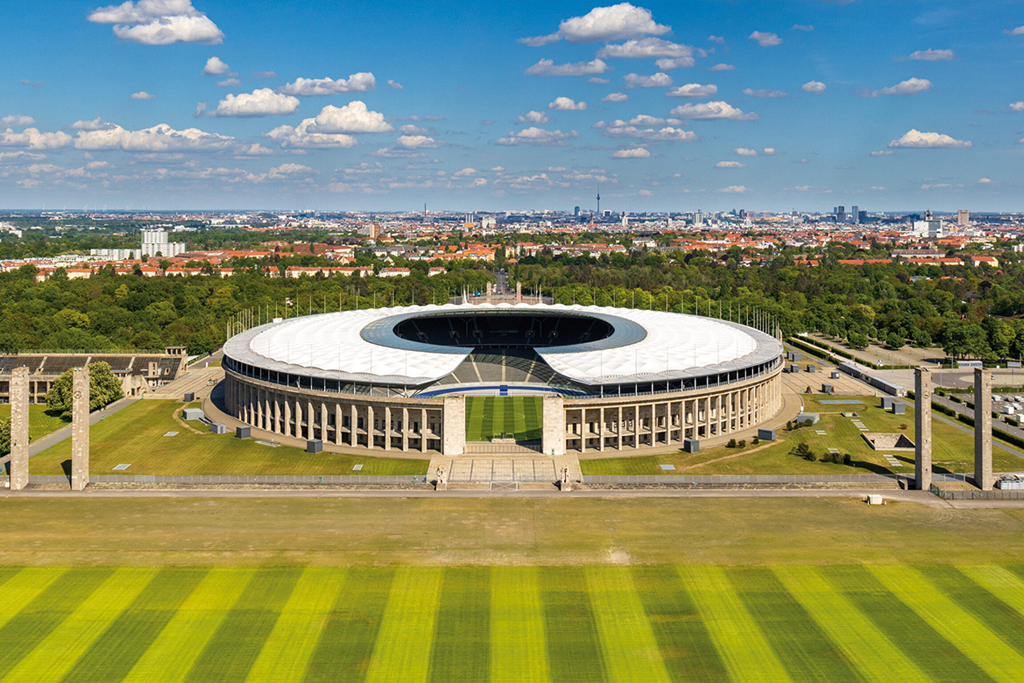 Spandau Citadel
Zitadelle Spandau is a well-preserved example of military architecture dating back to the renaissance time. Located in the district of Spandau, the fortress complex integrates the rest of a thirteenth-century castle, the Julius Tower -now Berlin's oldest building. The fortress hosts among others Spandau district history museum, Spandau fortress history museum and Berlin's Lapidarium, a "cemetery" of monumental statues. The exhibited sculptures were removed from public view due to their political or symbolic value. Statues from the German Empire, the Weimar Republic, National Socialism and the GDR (East Germany) stand side by side including the figures of Prussian Kings and the monumental cut head of Lenin, symbol of communism collapse in the east!
Information: 30 minutes with S-Bahn from Messe Süd to Stresow and 10 minutes walk to Spandau Fortress. Open Friday to Wednesday from 10.00 am to 5.00pm and Thursday from 1.00pm to 8.00pm.