WHERE TO GO IN BERLIN
Berlin remains one of the most exciting destinations for foodies. The city may be described as a laboratory for the latest trends, cuisines and concepts. Take a culinary trip through Berlin's restaurants….
Try l'Entrecôte, a typical French restaurant in the heart of Berlin…
ADVERTORIAL
"C'est bon". Don't be surprised to hear some French expressions at Entrecôte, a restaurant and brasserie in the heart of Berlin that captures the essence of Paris. Many guests – including numerous French visitors – say that there is definitely a Parisian touch at Entrecôte.
L'esprit brasserie, this attitude to life that characterises so much the French capital and of which so many poets, literary figures and artists have raved, is alive here. As their owners promise : we bring the spirit without ever copying it.
Look at the menu and plunge into the savours and delights of a wide range of typical French cuisine. As a starter, choose between Escargots (snails), Foie Gras or huitres Fines de Claires (oysters). Follow with an onion soup with grated cheese, the famed beef entrecôte or the angus tenderloin, half a lobster or a salmon steak, a sole "Miller's Style", the Coq au Vin (chicken stewed in red wine), a Duck confit or scallops in a creamy sauce. These are the kind of typical dishes that can only be found in brasseries.
At the same time, the Entrecôte restaurant has preserved its originality and refrained from copying a Paris interior in any way. There is neither fake art deco nor a touch of plushy "over-the-top" style here. This is truly Berlin with a modern, elegant but very cosy interior.
This does not detract from the attitude to life. On the contrary: it makes the entrecôte seem so real. L'Entrecôte cultivates l'esprit brasserie of Paris in the heart of Berlin. The best of both world cities…
Entrecôte – Schützenstraße 5, 10117 Berlin
Tel: +49 30 20165496
entrecote.de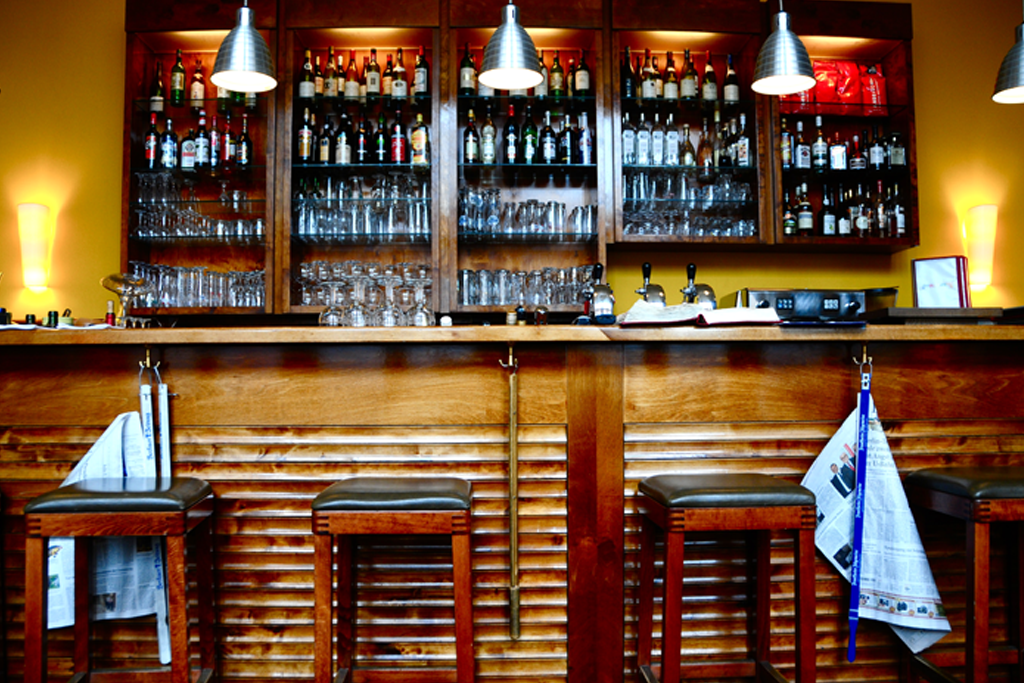 ---
Kumpel & Keule
Is it possible to give a sophisticated touch to typical German dishes generally described as comfort food? The restaurant Kumpel & Keule ("Buddy & Drumstick") has indeed redefined the way German food is viewed with tasty dishes and excellent meats. From dry-aged burgers to tartars from pasture-raised beef, from 24-hour braised ox cheek to secreto from acorn-fed pork. All the dishes are regionally sourced. They are accompanied by local craft beer, wines selected from small German vineyards and even a home-made schnapps!
Skalitzer Str. 97, 10997 Berlin, https://www.kumpelundkeule.de/speisewirtschaft.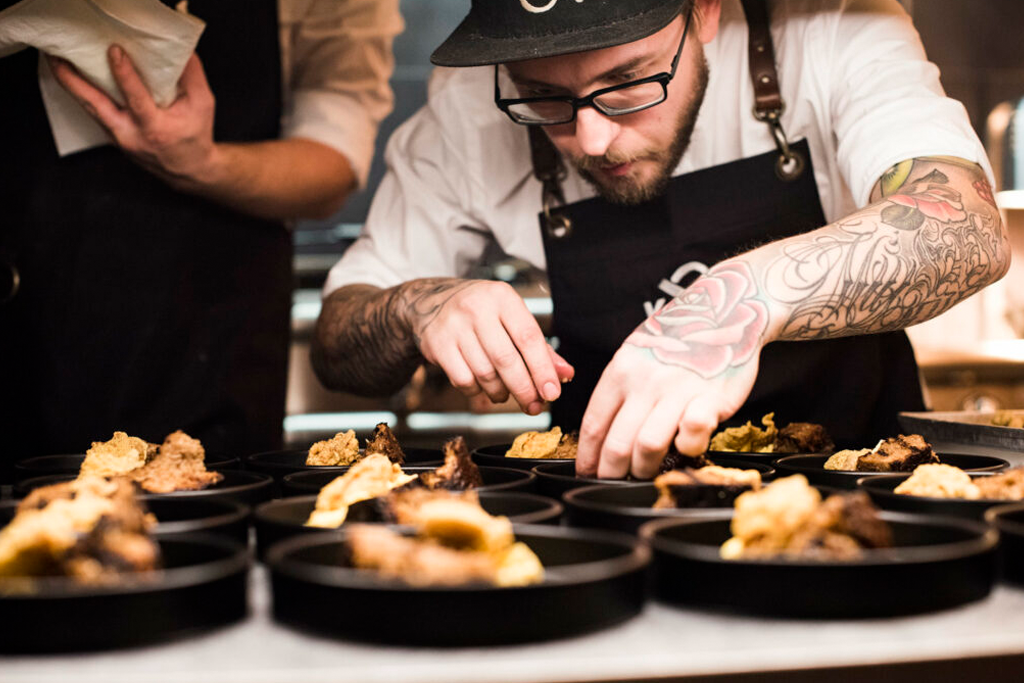 ---
Hasir Restaurant
Difficult to be in Berlin without trying one of Berlin's most popular cuisine: the Turkish one! Hasir restaurant with its six different locations has turned into the reference name for Turkish delicacies and an excellent service in Berlin. Hasir has been in Berlin since 1970 with its first outlet in Kreuzberg, the heart of the Turkish life in the German capital. Hasir is deeply rooted in the Aygün family's passion. Hasir restaurants is particularly well-known for its abundance of Turkish grilled specialties -including an incredible doner kebab-, homemade mezze and delicious desserts. For ITB visitors with limited time in the evening or during lunch, there is a Hasir restaurant not to far from ITB in the Nürnberger Strasse, near Berlin traditional department store KaDeWe. An alternative location is the historical restaurant Hasir Ocakbasi in Kreuzberg, near Oranienplatz.
Hasir Wilmersdorf, Nürnbergerstraße 46- Hasir Ocakbasi, Oranienstraße.177/Corner of Adalberstraße. http://www.hasir.de/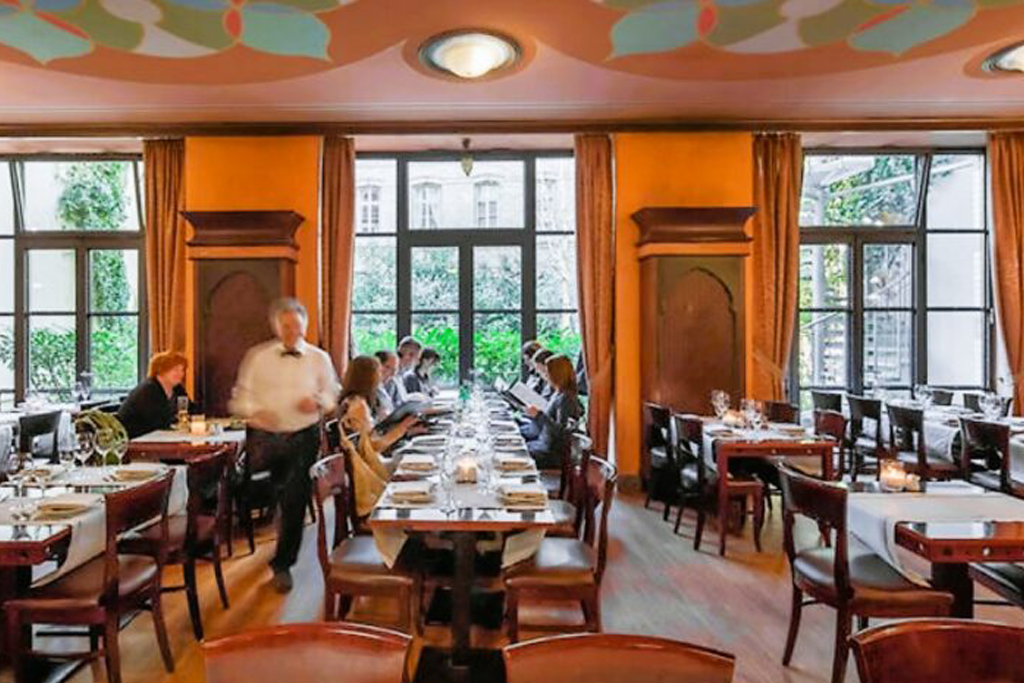 ---
"Sphere" revolving restaurant
Looking for a restaurant combining history, refined cuisine and a 360° panoramic view of the German capital? Try Sphere, the revolving restaurant of Berlin Fernsehturm, the iconic TV tower opened in 1969 as part of the celebrations for the 20th anniversary of the former German Democratic Republic. The culinary journey combines 50 years of history, the most fantastic 360° panoramic view at 207 m without leaving its table as the restaurant completes a full tour in one hour. Particularly good -and cheap- is a late-morning breakfast at Sphere with a special menu including regional specialties (cheeses, cured meat, smoked salmon, pastries and breads) or a vegan option (vegetable, fruits, soy yogurt and breads). The lunch and dinner menu offers a choice of international and German cuisine at reasonable prices. Reservation is advised to enter the TV Tower and access the restaurant.
Panorama­straße 1A, Alexanderplatz, Berliner TV Tower- https://tv-turm.de/en/