Jamaica makes bold return to ITB Berlin 2023 after strong recovery
Destination Jamaica will be back in Berlin to promote its increased capacity and improved tourism infrastructure, which allow the Caribbean destination to meet growing demand.
The country's tourism industry has bounced back at an impressive rate since travel restrictions were lifted. For the period January to December 2022, there were 20,519 flights compared to 14,628 for the same period in 2021, an additional 5,891 flights or 1,137,668 additional seats. Moving into the first quarter of 2023 the destination is experiencing a significant thrust in air seats and revenues from core markets like the United States and United Kingdom. As part of its growth strategy, the Caribbean island plans to add some 15,000 rooms over the next 10 years and negotiate added airlift for both existing and new routes.
Destination Jamaica is richly endowed with a vast array of attractions. This includes the capital Kingston, which was designated a Music City in the UNESCO Creative Cities Network. The nearby Blue Mountains were also awarded World Heritage status for their rich natural resources and cultural significance. Treasure Beach, famed for its coral-coloured coastline and secluded bays, is another of the island's main attractions. Globally, the number of people searching for the destination online was 463million in 2022, up 65% over the previous year.
Donovan White, Director of Tourism Jamaica, said: "2022 was a year of surpassing our expectations as we pursued the recovery track post the global ravages of the Covid-19 pandemic. The sector's ability to bounce back and the impressive rate of recovery continue to demonstrate the resilience of the industry and the spirit of stakeholders investing with confidence."
The destination's two major international airports Sangster International Airport (SIA) in Montego Bay and Norman Manley International Airport (NMIA) in Kingston are both undergoing scheduled capital expenditure programmes intended to improve and expand the internal facilities as well as facilitate runway and apron expansion and rehabilitation works.
Hall 22 / Stand 103b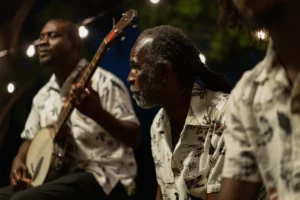 Photos: © Jamaica Tourist Board