Close to nature – Sweden named N°1 Sustainable Destination
Exclusive Interview: Susanne Andersson – Interim CEO – Visit Sweden
Sweden has just been named as "Number 1 Sustainable Destination in the world" by Euromonitor International. We asked Visit Sweden's Interim CEO Susanne Andersson why she feels this honour was given to her country.
To be recognised in this way is a huge encouragement and is mainly thanks to the engagement, commitment and passion of entrepreneurs throughout Sweden.
In Sweden, we have a long and strong tradition of living close to nature, which naturally gives us a sustainable perspective and understanding, both individually and for businesses. 97% of Sweden is unpopulated, so social distancing comes easily. This may be the reason why Swedish hotels, tour and travel operators and transport companies today are offering a broad range of sustainable solutions, such as biofuel run and carbon dioxide compensated transport and eco-friendly hotels. To name a few examples.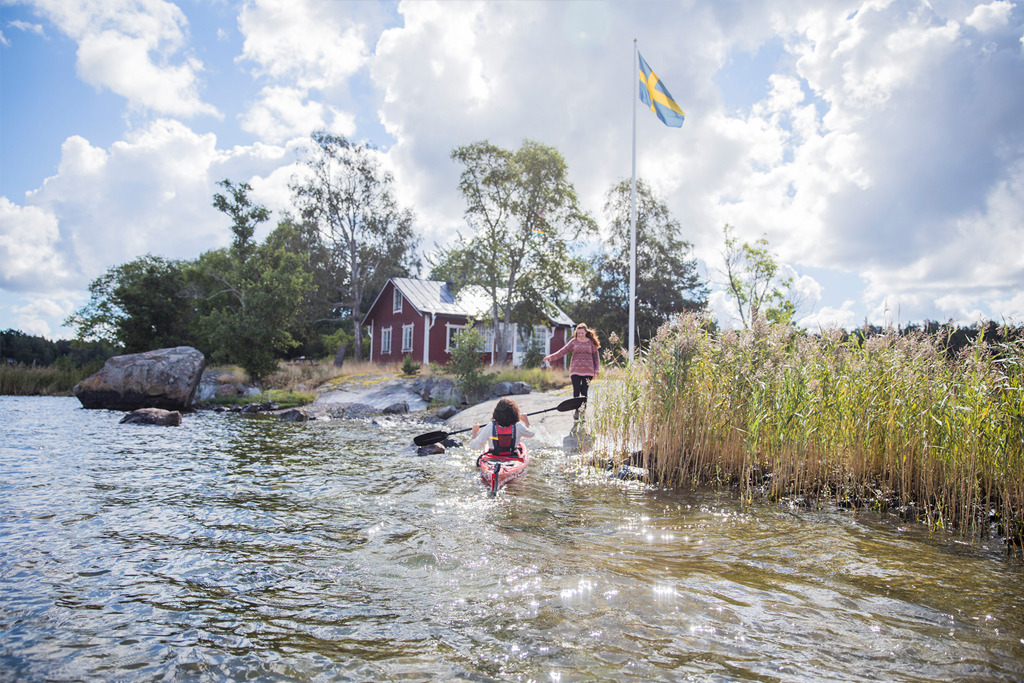 ITB Berlin NOW 2021 has been a great chance for us all to keep in touch with travel agents, journalists and influencers.
Gothenburg has been named as a European capital of smart tourism. Tell us a little bit about Gothenburg and why it is a model in this sense.
As one of Europe's leading foodie destinations, Gothenburg the second largest city of Sweden, is a vibrant gateway to our country for many visitors. It is the perfect 'escape' destination where culture, shopping and local cuisine will keep you busy. Still it's a fantastic example of an easily accessible European city close to nature, striving to become even more digitally accessible, inclusive and sustainable.
Gothenburg added this award to other accolades, being named the world's Best Sustainable City Stay for 2021 by Lonely Planet, and it has held the top ranking in the Global Destinations Sustainability Index since 2016. With a regional climate target of being fossil-fuel independent by 2030, Gothenburg was the first city in the world to issue Green Bonds to accelerate investment in climate-oriented solutions.
The tourism industry needs to develop even more sustainable ways to take advantage of the growing tourism sector. This is an opportunity to go from smart to smarter and is especially important after the tough times experienced during 2020 with less tourism and fewer business opportunities.
What else has Sweden been "pushing" this year at ITB Berlin NOW?
A study revealed some time ago that just 72 hours in Sweden's nature reduces stress and increases individual wellbeing. This made us collect a sample of just a few of the incredible locations and accommodation experiences available that are well placed to make the most of Sweden's freedom to roam, a principle, protected in law, that gives all people easy access to the nature.
Sweden's unique nature can be experienced from award-winning glamping sites, architect-designed tree houses, and even luxurious rooms made entirely of ice. And the nature extends into the centre of the major cities, where you can kayak, swim and cycle amid trees, granite outcrops and sparkling water.
The freedom to roam also opens up Sweden's natural gourmet pantry of wild food. It's something we´re celebrating through our Edible Country project, 40 million hectares of fine do-it-yourself dining.
In Sweden, naturally healthy food can be found just around the corner – in our forests, lakes and meadows. In collaboration with Michelin-starred chefs, we have created inspirational menus featuring local produce to experience the Swedish pantry.
What are your thoughts on this year's "virtual" ITB event?
ITB Berlin NOW 2021 has been a great chance for us all to keep in touch with travel agents, journalists and influencers. We have noticed that we are digitally reaching new target groups even if can't replace the "real" ITB in Berlin and all the face-to-face personal meetings we enjoy. Even if we need to get used to this new form of "digital" fairs, where we all develop our digital skills, we all long for times when we all can meet again in person. 

Photo: Susanne Andersson, Interim CEO, Visit Sweden – 
Gothenburg – © Per Pixel Petersson/imagebank.sweden.se
---
Hotels in Sweden
Sweden consists mainly of smaller independent hotels and accommodation, who have been preparing themselves to be ready for visitors when the time is right. Hoteliers and entrepreneurs have been busy using this last year to develop new and exciting places to stay. Major new openings this year include:
Villa Dagmar, a new boutique hotel opens on May 6th offering a hint of Italy in Stockholm's trendiest district. A beautiful, modern and creative home for the global traveller looking for a hotel with both heart and soul in a chic and affluent part of Stockholm, next to Östermalm's Market Hall.
TEN Hotel is a new, affordable hotel for active travellers, a completely new hotel concept and opens in Upplands Väsby this spring. It offers every conceivable opportunity for a good night's sleep, having a strong focus on exercise, sports and health for the modern active traveller. Ten Hotel is a hotel concept based on a mix of personal and digital service, sustainable materials, design and environmentally friendly technology. The hotel offers a large, state-of-the-art 100 m² gym with a sauna, and next to the hotel is a new paddle centre. It is also close to golf courses as well as trails for running, skiing and other leisure activities in the immediate area.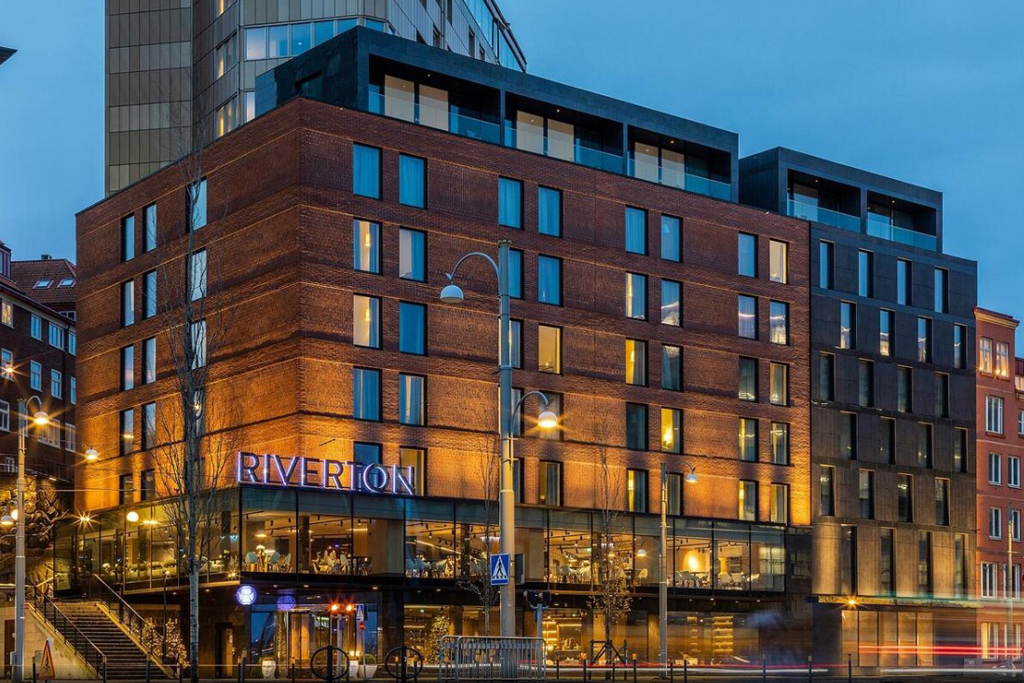 New luxurious penthouse rooms at design Hotel Riverton (Opened Dec 2020). The family-owned design Hotel Riverton in central Gothenburg has finalised its extensive two-year renovation to a value of 220 million SEK in December 2020. The hotel now boasts a new SPA and gym, a remarkable sky bar & restaurant and 24 brand new rooms, including five luxurious penthouse rooms each with its own terrace offering astonishing views of the harbour."