Sarawak – the ultimate "bleisure" destination in SE Asia
While Sarawak's key internal destinations such as state capital Kuching, or Gunung Mulu National Park, are generally well known among travel professionals, this year at ITB Berlin NOW, one can discover the fascination region of Sibu.
Sibu is the best place from which to explore Sarawak's central region, to experience the unique culture, adventure, nature, food and festivals (the five main themes promoted state-wide by Sarawak Tourism) in store for visitors. especially the first timer through the four-day "Sibu Swan City Tour".
Sibu is a must-go place for foodies. And those looking for a little more excitement can take a ride in fast passenger boats to remote areas of the Rajang river – the longest in Malaysia, and home to the locals living right next to the jungle inhabited by exotic animals.
The Rajang is a source of constant activity, with oceangoing vessels manoeuvring delicately between speeding express boats, battered river launches and tiny sampans. It is best to book a room with a river view, to take-in the sights and sounds of the bustling waterfront, and the Rajang sunset can be truly spectacular.
BUSINESS EVENTS SARAWAK
One of Sarawak's unique selling points is the fusion of business with the promise of culture, adventure, nature, food and festivals. Theme parties are a favourite among corporate meetings & incentive groups such as the Rainforest Music Festival and Kuching Waterfront Jazz Festival.
Business Events Sarawak is a destination marketing organisation that focuses on bringing corporate incentives & meetings, conventions and exhibitions to Sarawak. A non-profit organisation funded by the Sarawak Government, it acts as a one stop shop advising on hosting and organising national and international business events.

---
Sarawak launches SMARTguide
As a valuable resource for travel professionals around the world, Sarawak Tourism Board has commissioned a comprehensive SMARTguide: A veritable "decision-making tool" for the travel professional, delivering important destination news and new ideas when it comes to planning travel to this place.
Click on the image to read this SMARTguide, or find it at the end of this e-magazine!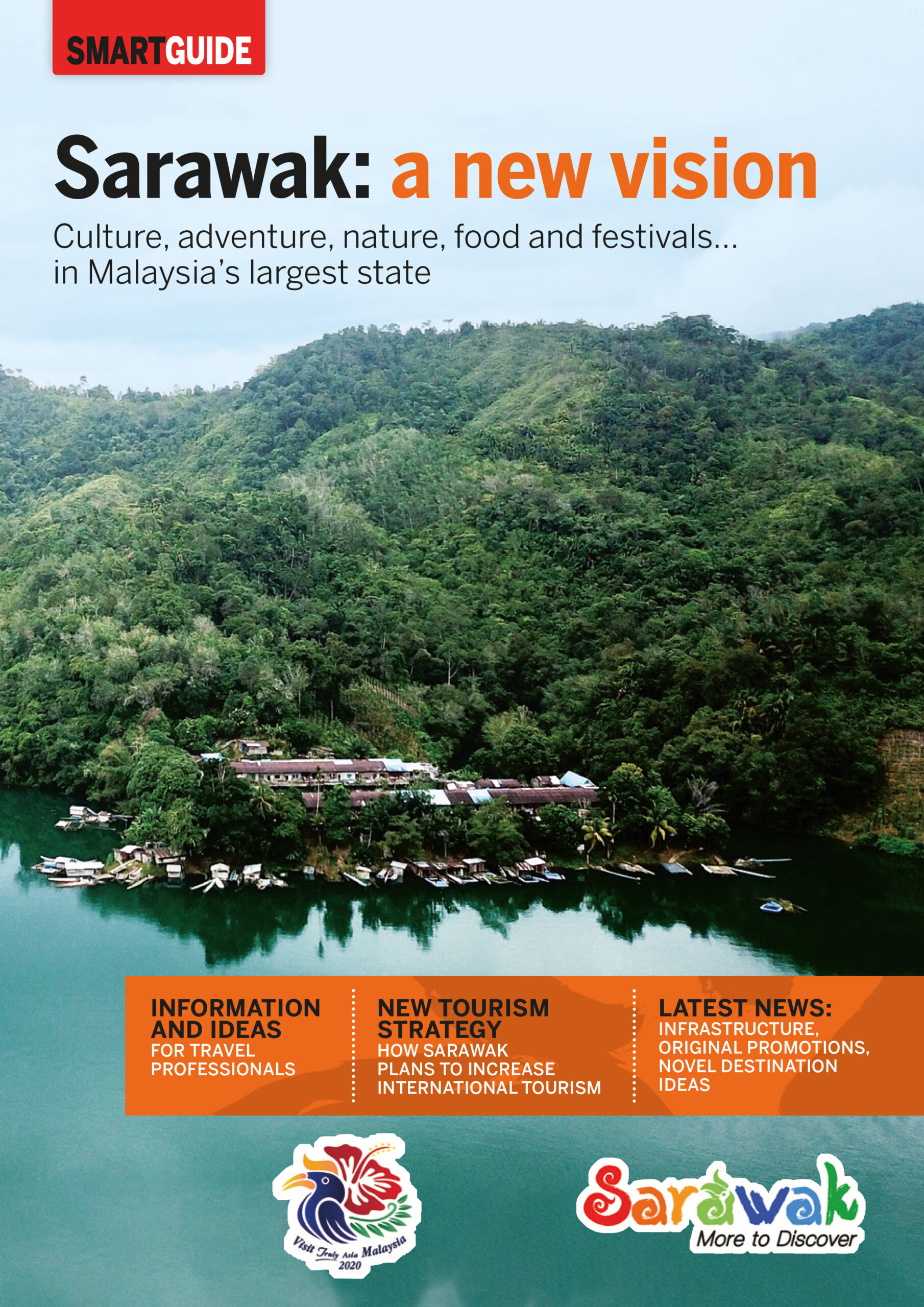 PHOTO: The spectacular Borneo Convention Centre Kuching has been carrying out major upgrades, introducing state of the art audio-visual technology to its repertoire