Georgia – first Digital Adventure & Sustainability Partner of ITB Berlin NOW
Exclusive Interview: Medea Janiashvili – acting head of Georgian National Tourism Administration
Georgia, like every other destination, has been hard hit by the Covid crisis. But its reaction has been strong and decisive. As a key partner of ITB Berlin NOW this year, we spoke to Medea Janiashvili, acting head of Georgia's National Tourism Administration, and asked her to tell us more.
Before the pandemic outbreak, tourism was one of the fastest-growing industries in Georgia, the country reached a record mark of more than 9.3 million international arrivals, and the sector represented 8% of GDP. For the Government of Georgia, tourism represents a priority pillar in a post-crisis and economy recovery plans. Our priority is to act on sustainability by creating an environment that could facilitate a more sustainable model of tourism. We have been supporting tourism businesses with various benefits and programmes since the first day of the crisis, including economic stimulus packages and tax exemption to confront the negative impact of the pandemic and to benefit Georgia's previously fastest growing industry. Taking into consideration the critical global situation, there is still an increasing demand for visiting Georgia as a tourism as well as a business destination, and there are plenty of scenarios that could come into play which offer the opportunity to innovate and improve the travel experience.
In the new Post-Covid reality, adventure, eco, and agro products will be in high demand
What have you learned during the crisis that will help your tourism industry recover more quickly?
We have learned that sometimes crises turn challenges into new opportunities. In the new Post-Covid reality, adventure, eco, and agro products will be in high demand on the international tourism market. I would like to highlight that Georgia has an extensive potential and experience in developing these kinds of products. Taking this into consideration, we are actively working to further develop and implement tourism-related products and services, placing emphasis on international safety norms.
We introduced mandatory safety standards and protocols derived by the WHO and UNWTO for the entire sector, to ensure both the safety of international visitors as well as the local population.
Georgia is gradually and safely restarting the hospitality and tourism sectors, placing special emphasis on innovative trends and high quality services. Furthermore, proven and accepted standards in responsible travel must be adapted to the move towards industry recovery. Coordination, cooperation, and sharing of best practices are needed now more than ever. Therefore, despite the current challenges, through joint efforts of the public and private sectors, we will be able to take tourism development to a whole new level.
Can you tell us a little more about the "Remotely from Georgia" project, and what kind of success it has had?
The Government of Georgia developed the innovative project Work from Georgia to support the tourism sector during the pandemic. The procedure for the entry of project participants into the country was developed in total compliance with safety standards, in line with the policy of the gradual opening of the country's borders.
The Work from Georgia project is also part of the country's tourism strategy, which involves receiving more high-budget international visitors in Georgia. Fundamentally, the project is not designed to generate mass tourism, but is instead tailored to a specific target segment with a minimum monthly income of $2,000, and whose average stay in the country will amount to six months. By meeting these indicators, the country will receive long-term international visitors who consume local products and services, as well as tourism-related services. This, in turn, creates additional opportunities for the private sector.
The effectiveness of the project is evidenced by the applications received from around 2,500 people in six months, of which, more than 900 have already arrived in Georgia. Among them are visitors from such countries as the United States, Great Britain, and Ukraine, with applicants coming from 90 different countries. 53% of the accepted applicants are freelancers, 28% are full-time employees, and 19% are entrepreneurs.
What are the key elements that Georgia is placing under the spotlight at ITB Berlin NOW?
Since we are the Sustainability and Adventure partner of ITB Berlin NOW 2021 the key elements are: Georgian living culture – a sustainable approach to our traditions, the variety of adventure tourism possibilities off the beaten track, from mountains to the beach, and Georgian diverse natural resources.
What are the three biggest "selling points" of Georgia as an adventure destination?
Georgia is famous for its favourable temperate climate which attracts tourists all year-round ranging from scuba diving in the Black Sea to alpine skiing atop the highest mountains in Europe. In Georgia, you can experience four seasons in a single day. This small country in the Caucasus Mountains offers almost every climate type, with highly diverse ecosystems. Visitors can enjoy ski slopes in the morning, sun-bathe in the afternoon, and breathe sea air while admiring an orange sunset. Nestled between Eastern Europe and Asia, yet still quite undiscovered, Georgia is an adventurer's gem. From the uber cool of capital Tbilisi to the quiet wilderness of the mountains, there is much to uncover in this diverse and welcoming country.
The Government of Georgia is actively working to promote various resort destinations, and offers investors an excellent opportunity for hotel and entertainment (mixed use) infrastructure development possibilities in summer and winter resorts, as well as medical & wellness destinations.
Why is your official partnership with ITB Berlin NOW important?
We are honoured to be an official partner of ITB Berlin NOW. For such a small country, it is a great chance to be affiliated with one of the largest travel fairs in the tourism industry. It enables us to prove that a small and off-the-beaten-track destination like ours can offer a world class tourism service. We will have the opportunity to show the world all of Georgia's hidden gems. We believe the partnership with ITB will help us gain more awareness among tourism professionals and people looking for interesting and safe travel destinations, especially during and after the Covid pandemic. We will do our best to showcase our country from all its different angles.
---
Georgia and ITB Berlin – a three-year plan
Georgia and ITB Berlin have agreed a wide-ranging partnership that will span three successive years. Within this framework Georgia and the World's Leading Travel Trade Show have signed a partnership for 2021, 2022 and 2023.
While as early as this year, Georgia is the Digital Adventure & Sustainability Partner of ITB Berlin NOW, in 2022, as ITB Berlin's Official Cultural Destination, Georgia will highlight its cultural heritage. The title of Official Host Country will follow in 2023. In cooperation with ITB Berlin, the host country traditionally organises the Opening Ceremony of ITB Berlin and will be highlighted during the entire trade event.
---
Georgia – the land where the visitor is a gift from God
Georgia is a small country (just 69,700 sq km) with a population of 3.7m people. The cradle of wine production, its history dates back 8,000 years. Its unique living culture is expressed in biodiversity, amazing flavours, unique polyphony, and untouched nature. In Georgia, they have a saying that "the guest is a gift from God", which speaks about famous Georgian hospitality culture.
Georgia's key source markets are its neighbouring countries, western European countries, CIS countries, Middle Eastern and Gulf Countries and long-haul markets like North America, Japan, China, South Korea. With the country's strong anti-Covid measures, its tourism authority aims to bring-in more travellers from Western countries and the Middle East.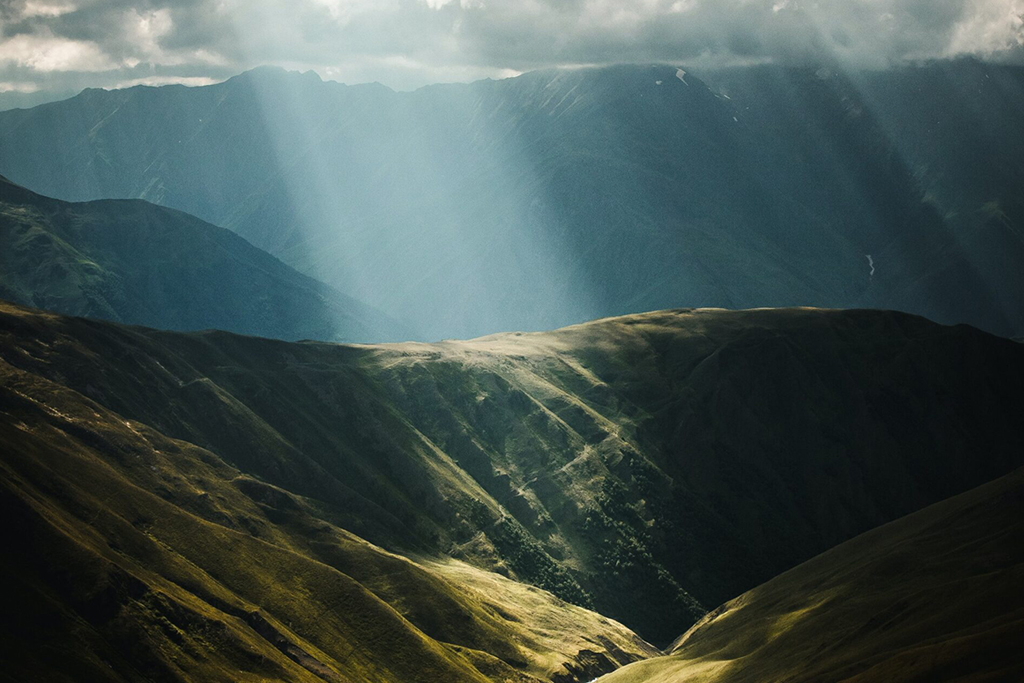 Photo: Medea Janiashvili, acting head of the Georgian National Tourism Administration