New routes opening to Jamaica
As travellers seek-out a paradise destination with plenty of open space, Jamaica has been working on great air connectivity for this summer as well as winter 2021-2022.
Edelweiss Switzerland has announced weekly flights to Jamaica from May 2021, being a new destination for the airline in codeshare with Swiss.
Eurowings Discover, the new long-haul airline being launched by Lufthansa, will also fly three times per week from Frankfurt to Montego Bay from November onwards, and Virgin Atlantic has announced it will fly three times a week from Heathrow to Montego Bay.
Jamaica enchants with a lively combination of inspiring music, multifaceted art, spectacular nature experiences and the warm-hearted nature of its inhabitants. To discover the positive attitude towards life and the Caribbean flair of the island, Montego Bay is an ideal starting point. No matter where you are on the island, turquoise waters and paradisiacal sandy beaches are never far away.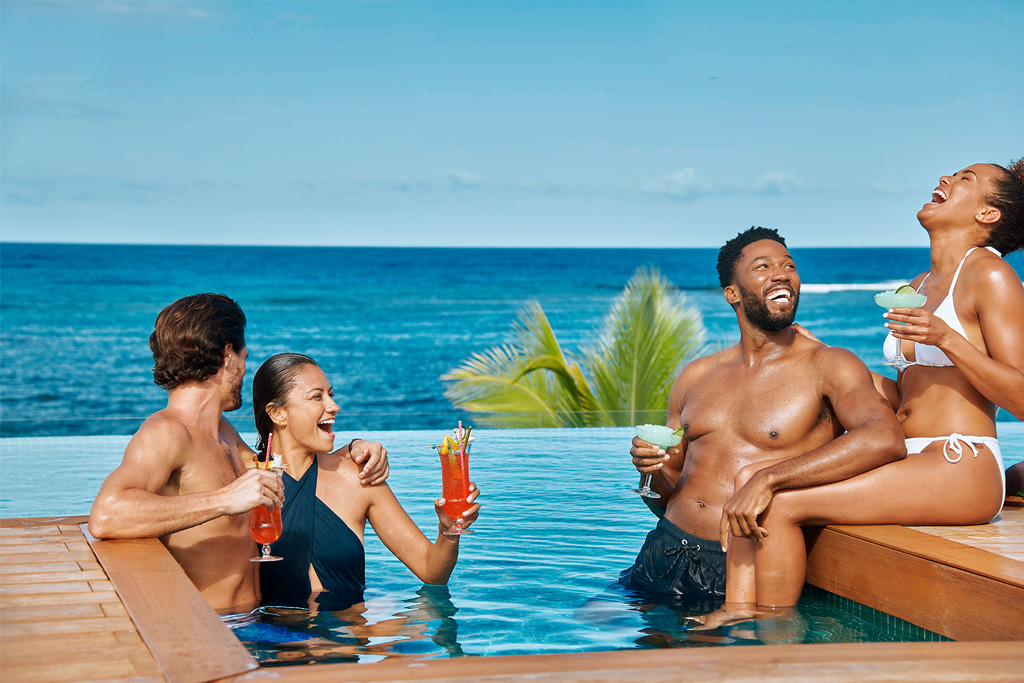 Jamaica takes major prizes in World Travel Awards
In the World Travel Awards, Jamaica was named the World's Leading Wedding Destination, World's Leading Family Destination for the second consecutive year, and the World's Leading Cruise Destination, which it has won every year since 2006. Jamaica's Fleming Villa @ GoldenEye and Round Hill Hotel & Villa were also awarded the World's Leading Luxury Hotel Villa and World's Leading Villa Resort, respectively.
And the Jamaica Tourist Board again took the Caribbean's Leading Tourist Board, which it has won for 13 years.
So why is it such a great attraction for honeymoons and weddings? "Being happy without worries", that's what one wants when going on holiday in love. To this end, "Don't worry, be happy" is the Jamaicans' motto. Jamaica's romantic beaches, intense blue sea, friendly population, tropical rainforests, birds and butterflies and all those cheerful reggae tunes make it an ideal island for lovers, for honeymoons and wedding holidays. Special wedding packages can include performance of the ceremony, taxes, transportation, wedding cake and flowers.
But Jamaica is also great for families with children, with more than 120 attractions. Children want to experience adventure, get an adrenaline rush, and then swim in the pool or in the sea.Almost all the bigger hotels in Jamaica have excellent kids' facilities, kids' clubs or animated programmes for children; very often for different age groups. Some hotels in Jamaica do offer waterparks as an extra.
Jamaica has been re-opened for Tourism since June 15th, 2020 and has received a consistent flow of international tourists from over the world. Most have been arriving from the US, Canada, UK and South America. Travellers have been enjoying Jamaica to its fullest extent, lying on the beach, enjoying full service hotels and visiting attractions.
All travellers to Jamaica, 12 years of age and over, regardless of nationality, will be required to present a negative COVID-19 PCR or Antigen test result to check in for a flight to Jamaica.
Each Jamaica visitor need to apply for a Jamaica Travel Authorisation which can be requested on the official website: www.visitjamaica.com. The Travel authorisation is needed to check-in for flights and enter the country. It is an easy process which can be done in 15 minutes (to be requested 5 days before arrival in Jamaica).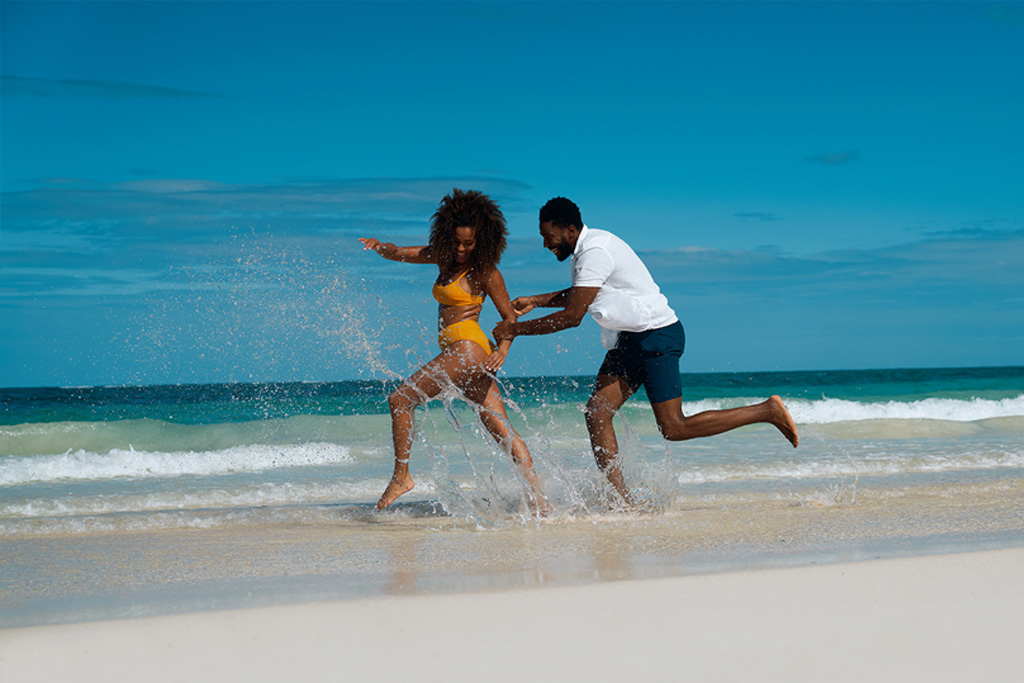 For the moment, two "resilient corridors" are open for tourism: along the north coast, stretching from Negril to Port Antonio, and from Negril to Clarendon in the South. About 85% of the tourism infrastructure within the resilient corridors (hotels, attractions and transportation companies) are Covid-19 compliant (applying to strict regulations).
Currently, there are 44 hotels offering free Covid-19 tests to visitors for their return flights to their countries of origin. Besides this, there are other locations on the island offering testing options.
Meet our Jamaica partners at ITB Now
Round Hill Hotel and Villas:
A secluded oasis of refined luxury, Round Hill Hotel and Villas is the idyllic Jamaica venue to accomplish the goals of incentive meetings and special events. Located on a private peninsula on 110 tropical acres, this boutique beachfront resort is within 25 minutes of Montego Bay's Sangster International Airport, which serves major airlines from North America and Europe.
The resort offers 36 Ralph Lauren-designed oceanfront rooms, 96 luxurious villa suites and 26 private 2 – 6 bedroom villas – most with private pools. Other highlights include a range of indoor/outdoor meeting and event venues, The Restaurant at Round Hill, an organic vegetable garden, a private white sand beach, an infinity pool, Har-Tru tennis courts, fitness centre/gym and an Elemis spa located in a beautifully-restored 18th century plantation house.
Half Moon Jamaica:
Framed by the glistening Caribbean Sea to the north and lush hillsides to the south, guests may opt for Eclipse at Half Moon, Founders Cove at Half Moon, or Rose Hall Villas at Half Moon. There are 210 elegantly appointed rooms and suites, and 27 villas with easy access to resort amenities, along two miles of beachfront.
Jamaica Inn:
Jamaica Inn is a timeless property which retains an air of colonial charm. Spread over eight-acres and boasting a 700-foot (over 200 metres) private white sand beach, considered to be one of the best in the Caribbean, Jamaica Inn is the perfect destination for travellers seeking unassuming style and warm, friendly service. Just 55 intimate suites, cottages and three beachfront villas that all showcase enchanting views of the Caribbean Sea and feature either a veranda or balustrade balcony from which to enjoy the calming sea breeze.
Glamour Tours:
Glamour Luxury Destination Concierge has established a reputation worldwide as a full-service destination management company (DMC) providing exceptional services to clients from all corners of the world. They can help create, design and plan a luxury experience for both individual and corporate clientele.
With over 30 years of providing exceptional travel planning services on their island home of Jamaica, Glamour Luxury Destination Concierge is committed to giving travellers the experience of a lifetime when they visit Jamaica.
Come to our Jamaica Presentation on March 10th at 12.00 hours. 

JAMAICA – the Best Decision Ever
A new 30 second video is being used to promote Jamaica in numerous target markets: "Escape to JAMAICA, heartbeat of the world, where you can enjoy sun, sea, and everything in between."