PONANT UNVEILS NEW VERSION OF ICONIC LUXURY YACHT, LE PONANT
Ultra-luxurious cruise line Ponant is preparing to unveil its grand sailing vessel Le Ponant, following a complete refurbishment by the Jean-Philippe Nuel Studio. Set to relaunch in the Mediterranean later this month, the 289-ft, three-masted yacht has emerged as a sustainable flagship the company's fleet.
Le Ponant has been completely redesigned, incorporating new luxury features such as a jacuzzi, gym and hair salon. To limit its ecological impact, the boat will now only be connected to the electricity network in certain ports.
The original ship was built in a French shipyard and launched in 1991. The sleek, 88-metre-long and 56-metre-high three-master is considered one of the most majestic yachts in the world.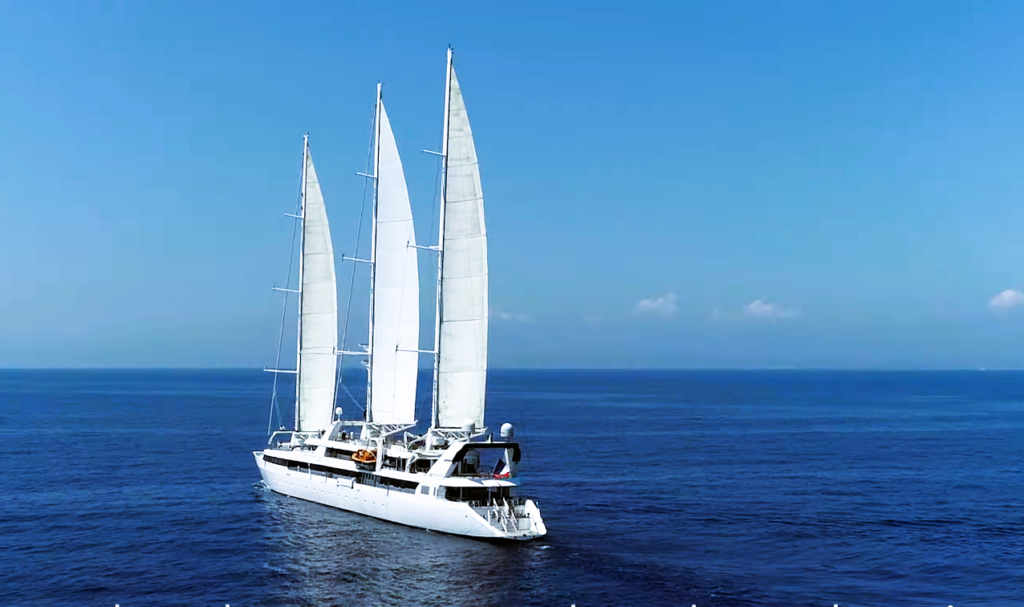 The updated version of this unique three-masted yacht now offers 16 staterooms and suites – instead of 32 in its previous design. With a maximum of 32 guests, the new Le Ponant offers a 1:1 staff-to-guest ratio.
Ecological commitment
Gastronomy remains high on the agenda on board this luxury vessel. The yacht comes with a dedicated chef who prepares fine gastronomic food showcasing the local culinary heritage, ports of call and enchanting experiences.
Le Ponant is also kitted out with the latest environmental innovations. This includes non-motorised water-based activities, individual or small-group disembarkations only, a strong emphasis on tailoring the experience to the destination and focussing on local heritage, the use of electric connections at suitably equipped ports, periods of sailing using just wind power as well as a SCR filter system that reduces nitrogen oxide emissions by 90%. The luxury sailing boat represents the company's commitment toward responsible tourism.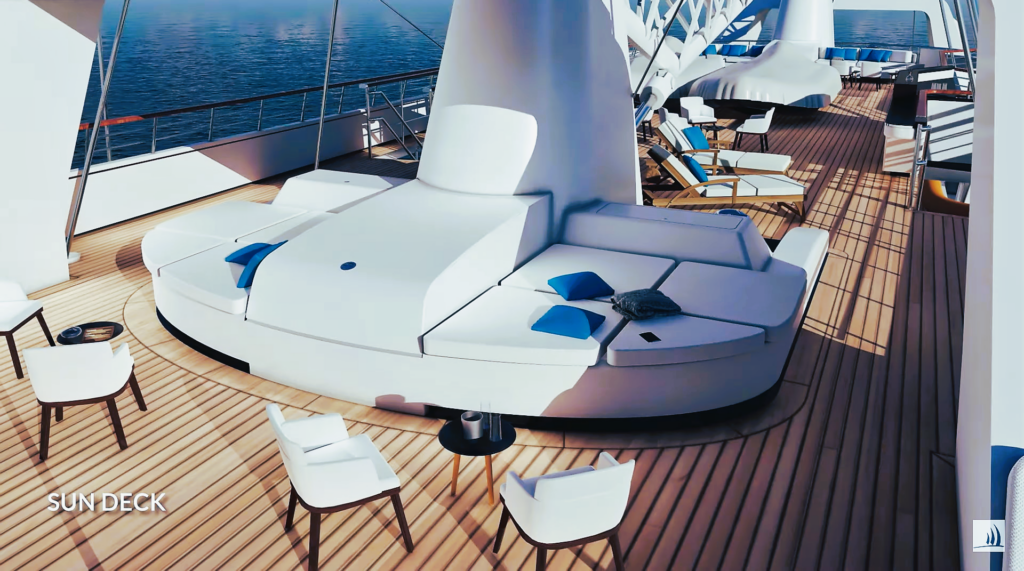 The 88-meter sailing yacht will relaunch in the Mediterranean Sea with 10 departures and three new itineraries, followed by winter 2022-23 in the Seychelles and summer 2023 in Western Australia's Kimberley region, according to a statement.