SPOTLIGHT ON REBUILDING TRUST IN INTERNATIONAL TOURISM & TRAVEL
An ITB Virtual Convention on November 19 brought together four industry thought-leaders to discuss solutions for a key issue plaguing the travel and tourism industries: trust.
Uncertainty and fear has been sending travel demand into a downward spiral. Travellers in all parts of the world are unsettled by COVID-19. The virtual convention, moderated by Lea Jordan, Co-Founder & Head of Marketing, techtalk.travel, looked at topics such as how we can still travel and where we can travel to; just how safe hygiene concepts are; and testing and quarantine policies.
The session brought together representatives of the aviation, hospitality and cruise industry will discuss together with a renowned expert on trust management which measures work well and how they can be implemented: Marc Aeberhard – Owner, Luxury Hotel & Spa Management Ltd., Thomas P. Illes – Owner/CEO, thilles consulting GmbH, Klaus-Dieter Koch – Managing Partner & Founder, BrandTrust, and Christophe Mostert – Managing Partner, M2P Consulting.
CONSUMER TRUST – A DOUBLE-EDGED SWORD
Since trust is the new currency of our "new normal", how can travel providers such as airlines, hotels and cruise companies reduce fear and create confidence in safe travel? According to Mr Koch, in the end, consumers have two choices when making a purchase decision: "It doesn't matter if they do it in the supermarket or buying shoes, to book a cruise, or to buy a house. One possibility is to go very deep into the issue and build a certain kind of expertise, and the other one is to relax and to trust. In that sense, trust is more or less a reduction of the complexity of a transaction."
Mr Koch cited shopping in a grocery store, explaining that if you had to consider all the criteria for each item, you would take hours to do your shopping. That, he says, is why one needs trust – an important factor in any buying decision, including in the field of tourism.
Mr Koch says there two kinds of trust: trust of a person, or trust of a system.
"Systems are mainly brands", says Mr Koch. "Either you trust them, saying, 'I will buy travel from TUI', or 'I go to a Hyatt hotel', trusting the system, or you go to Mr Schmidt's hotel, because you know him and he's a great hotelier."
The BrandTrust Managing Partner says there are three drivers of trust: competence – the baseline of trust, integrity – walking the talk, and benevolence – the belief that the person or system really intends to "give me a great experience". The misuse of any of these drivers will result in a loss of trust, says Mr Koch.
HOSPITALITY AND TRUST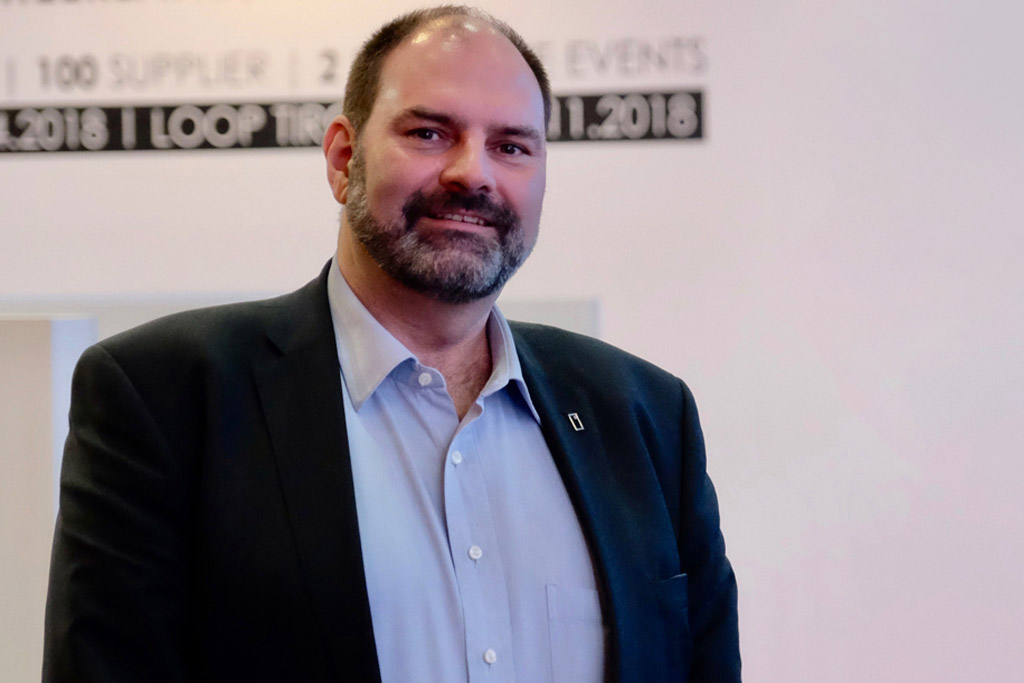 When it comes to the hotel industry, Marc Aeberhard countered the statement of Mr Koch, saying none of these drivers apply in this case.
"We are facing a total contradiction of what we are used to," says Aeberhard. "On one side, we are used to being in control of something, and at the moment, we are faced by something of which we are absolutely not in control. Furthermore, the hotel business is a people business, and the interaction between people is absolutely crucial at the moment. And this is exactly what, at the moment, we cannot do. So, we are faced with a situation where government bodies or other authorities are basically disabling our possibility of being together."
Mr Aeberhard says we are currently seeing an incapacity of the hotel trade to cope with a situation for which it is simply not prepared. He says any coping strategies that may have worked in the past for any kind of problem are not applicable in the current situation. This, he says, is why there is a major issue with trust at the moment.
CRUISE INDUSTRY AND TRUST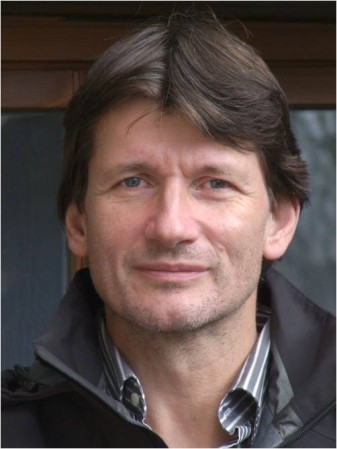 The cruise industry has, for a long time, very much been under the media spotlight, and Thomas P. Illes, whose company specialises in the sector, says this is particularly the case in the current scenario, which may or may not be an advantage.
"They have a reputation management challenge – or problem," says Illes. "There is a lot to do to rebuild trust, not only due to Corona, but generally for these kinds of vacations, which have been criticised in the past. We have overtourism, environmental and sustainability challenges. And a lot is being done. We have a lot of blueprints in this industry which could help other industries in how to cope with these problems."
Mr Illes says communication is the key. In the cruise industry, he says some players have been communicating rather well, while others have not. He says trust is very important, and has to be rebuilt "as never before", adding there are no simple answers for complex questions.
"Corona could be a booster for many things, but the homework has to be done", says Mr Illes, adding, "There are a lot of challenges ahead for the cruise industry… They have some answers, but we will see whether they will work out."
FLYING AND TRUST
The aviation industry, for its part, has seen an unprecedented crisis. Aviation specialist Christophe Mostert says a great deal of hard work will be needed to get the industry back on track.
Mr Mostert agreed with Mr Koch's statement that trust can come through the reduction of complexity of a transaction, saying this perfectly describes why trust is not there anymore in the field of air travel. He says it is especially the unpredictable nature of air travel which is the culprit.
"Will you have quarantine? Will you be able to come back? What about testing?", asks Mostert. The answers, of course, no-one knows from day to day.
He says different traveller groups have different expectations with respect to trust, and a system will have to be devised for the future, as despite the promises of new vaccines, we will have to live with the virus for a while. Any new system, he says, will have to have more predictability and less complexity in order to foster trust.
Mr Koch says while circumstances that can't be predicted are dominating the industry, it is difficult to move forward, and any entrepreneurial spirit is hindered, adding that Coronavirus is harming the weakest points of travel business models the most.
He says Covid has underlined the fact that empathy and proximity have been missing: "We need to rediscover the one who has been driving all this business, and that is the customer", says Koch. "It's more a question of empathy, of the will of understanding. Not checking in a system and travelling by a system, but becoming more and more central in everything a hotel or an airline is doing."
Mr Aeberhard says in the hotel industry, the problem is complex, and the roots of the current problem are not so much to be found in the economic circumstances, but more on the side of the social psychology of societies: "The problem we are facing here is fear."
He says if one wants to dig down to the roots of the situation, it is essential to look at the psychology of human beings, and that there is thus no simple fix, as too much damage has already been done. While Aeberhard says personal contact is still essential, hotel groups are increasingly moving towards self-check-in, and finding a food tray in front of one's room – living with the absence of interaction. While people thought they were "in control", a little bug has gone around the planet, and we are not able to control it, observes Aeberhard. He says once one understands that peoples' instinctive fear is at the heart of the issue, it puts things into perspective.
Christophe Mostert explains that while air travel has become a commodity, fear in the past for such things as terrorist incidents has been allayed by increased screening measures. He says the problem at this point of time is that predictability has been disturbed. He says it's not so much a fear of the virus, but more of a lack of synchronisation between governments on border closures and quarantine measures. If one might be "stuck", it's better not to travel at all, says Mostert. On the question of whether it's safe to sit on an aircraft, he says the fact it has been proven to be safe, it doesn't allay people's fears.
Logistics are a major issue as well according to Mr Mostert. As airport testing systems are not yet available on a massive scale, he says it is still impossible to test every passenger on every plane flying out of every airport. He says the airport should also be a tested environment, as while people worry about the aircraft, the airport itself could be a place where people are in contact with each other.
Mr Illes asks whether it will be possible to have local experiences, or whether people will have to stay in "bubbles" for quite some time to come. He says while in the past, cruise liners were criticised for being "totalitarian systems", now this can be a big advantage – as people are monitored and in a "bubble". He says the price one has to pay for this is that it is a bubble. Travel and transfers need to be controlled, and testing needs to be done on board. He says the safety protocols are strong, but being in a "bubble" and not being able to interact with people at destinations creates a negative spin. People can no longer experience destinations as they did before, and have to stay with the other passengers and crew. Some cruising has started again with a large degree of success, and Illes says trust is building.
Cruise lines are running at 50-60% capacity, which economically is not good for the industry players, however there is no choice for the moment, as it's all about rebuilding trust, says Illes: "We all want individuality back, and we want to get back what travel means – interacting with local people. So far, it's not possible to do that, so it's the only alternative we see for the moment."
When asked about certification programmes, Aeberhard said they can be difficult to interpret, but that the question is not there – it's more with the fact that the Covid crisis is perhaps an opportunity to come up with new concepts. Adding to previous key words such as empathy and trust, he added that others could be added, such as "mindfulness", "humbleness", "respect" and "true sustainability". He said based on these, new concepts should be conceived.
"Is travelling a human right or is it a privilege?" asks Aeberhard, adding that maybe we have gone a little off track over the past couple of decades, as travel was taken for granted.
"The simple fact it is not taken for granted means you put much more quality into it", he says, adding, "Maybe if you start looking at a quality experience rather than a quantity experience, you lay the foundations, with the actual situation, to redefine what the industry could be all about."
New means of thinking and services are, he says, more important than another sticker on your door saying your establishment is clean and safe. He says it's more about changing the philosophy – the way people think and define the trade. He says the fear can be taken away be recreating the feeling of "nest". This is not done by having Perspex glass barriers and hand sanitiser in every room.
In conclusion, Mr Aeberhard reminded viewers that "We are not masters of the universe, we are members of the universe."
Illes said politics is a big issue. While German cruise lines proved to be ready to sail, the government refused to let them operate – in harmony with a decision to restrict the use of hotels.
Klaus-Dieter Koch concluded by saying this period is a great opportunity for entrepreneurs in the industry to create new points of differentiation and to create "new nests". He says once the crisis is past, there is a big opportunity for organisations to create something new – away from the commoditisation we have seen in past years.
Christophe Mostert concluded by saying that politicians are just in charge of opening and closing borders and so on, but changes to the value chain will be up to the players themselves.
"In the end, we need something which is suitable across multiple companies and is built on a foundation which is defined by the politicians," says Mostert. "This means national security, as before, and now health, which defines the baseline."
CLICK HERE TO WATCH THE VIRTUAL CONVENTION SESSION :