Italy, the other home of golfers
"Golfing along Italian gulfs": What sounds like a song is a fantastic idea for an Italian holiday with hundreds of courses waiting for golf fans.
With its mild climate and all year-round playability, Italy is a great destination to pick for a golf holiday. The nation boasts a tremendous array of luxury accommodation options and a golfing experience as good as its European neighbours, but its fairways aren't anywhere near as busy. Following are just some ideas for enthustiasts and amateurs alike.
Emilia Romagna – One unique green fee for 25 golf courses
Emilia Romagna is a year-round golf destination, thanks to 23 magnificent championship courses – 13 of them with 18 holes, two with 27 holes- located close to one another and ready to welcome guests 365 days a year.
It is not only the combination of sunny days, manicured greens combined with historical cities, pristine landscapes, the maritime romance of the Adriatic and exciting gastronomy. A very special experience is Antico Borgo di Tabiano Castello in Salsomaggiore Terme near Parma. Golfers can play within the sight of an authentic medieval castle.
Emilia-Romagna offers a special incentive for golf players: visitors need only pay one green fee for all of 25 of its fantastic courses, just 20 minutes away from each other by car. This means that in a whole month of holiday, a golfer can technically experience the wonderful challenge of a new course every day. A true paradise for golf enthusiasts.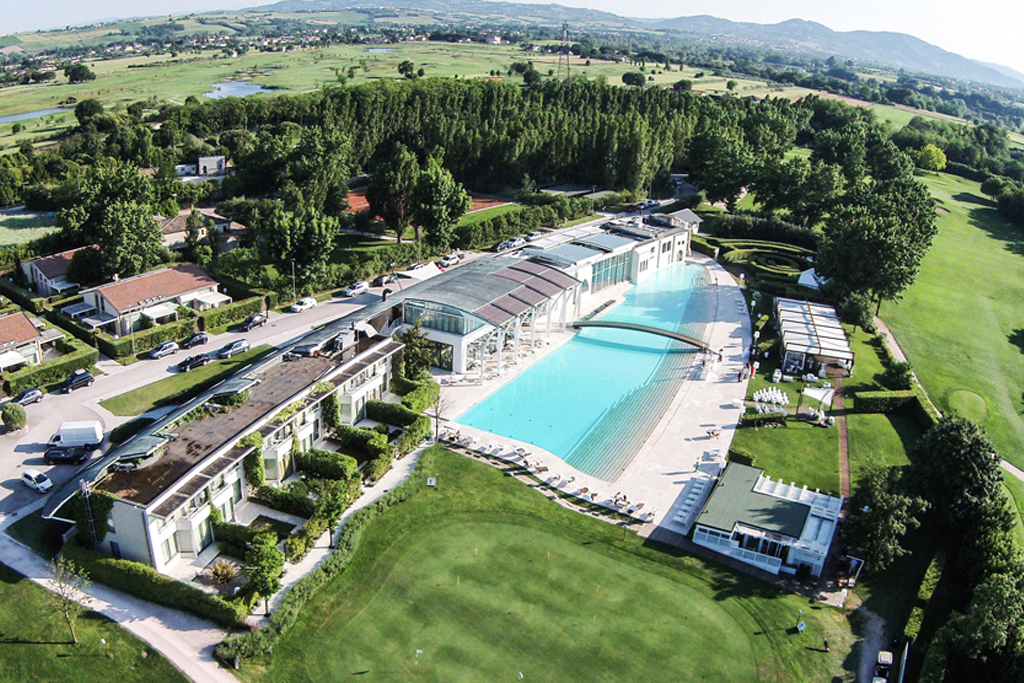 ---
Friuli Venezia Giulia – Seven golf courses in exceptional surroundings
Friuli Venezia Giulia has seven 18-hole golf courses, located not far from one another. This unparalleled choice makes it possible to combine, in a small area, a wide range of landscapes and an array of technical features.
Close to the sea one can find Lignano Golf Club which blends-in perfectly with surrounding coastal pine woods. A key aspect of Grado Golf Club is also water: in this case a lagoon. TriesteGolf Club has a spectacular setting, high up on the Karst plateau overlooking the city. Hole seventeen offers a stunning view of the enchanting Gulf of Trieste. The Golf & Country Club Castello di Spessa is surrounded by the hills and vineyards of the Collio area around Gorizia, at the foot of a 13th century castle. Udine Golf Club's eighteen holes are also set in undulating terrain at the base of the Alps, near two lakes. The Tarvisio Senza Confini Golf Club is also located in the midst of the Julian Alps. Last is Golf Club Pordenone, located at the foot of the Piancavallo mountains in a nature reserve.
But above all, between a putt and a drive, visitors will have the opportunity to explore the wonderfully varied region of Friuli Venezia Giulia with its multi-faceted history.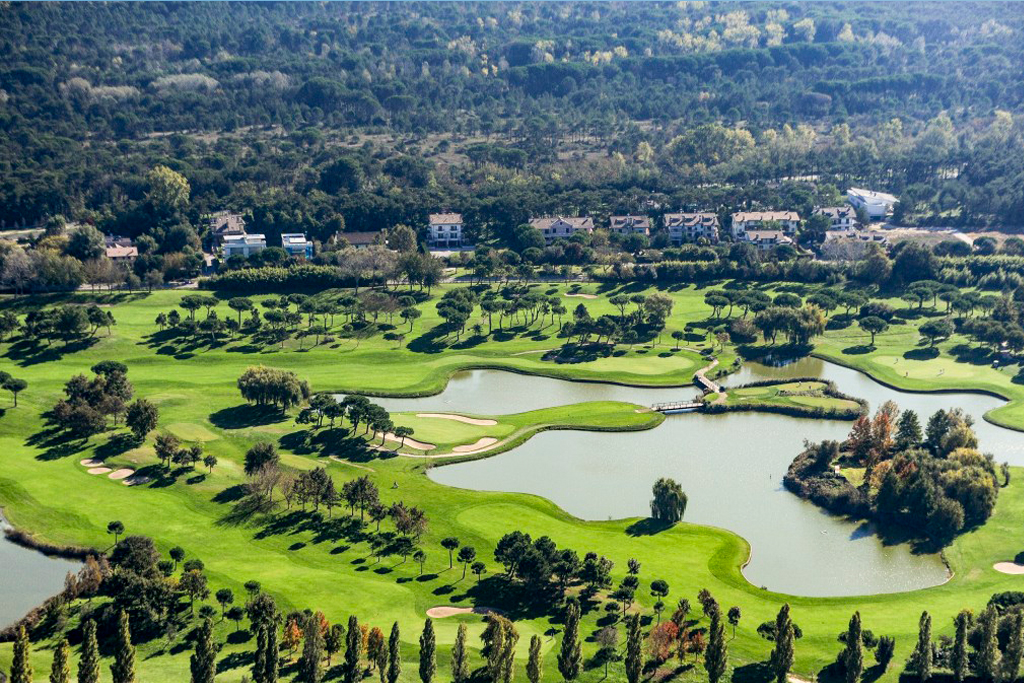 Lombardy Golf at its best
Lombardy offers plenty of opportunities to play golf including 72 clubs.
The journey through the various golf courses in the region begins at the Golf Clubs of Milan, passing by the exclusive clubs on Lake Como and finally on to the gorgeous backdrops of Lake Maggiore surrounded by flowers and gardens. With a special mediterranean climate on Lake Garda, the greens are open all year long and offer beautiful views over the largest lake in the country.
First class resorts like Palazzo Arzaga in Calvagese della Riviera and the Chervò Golf San Vigilio in Pozzolengo can be found in the area. Meanwhile, over on Lake Como, players can enjoy the impeccable luxury hotel Villa d'Este in Cernobbio with an overnight stay and absolutely incredible food. This is Lombardy and its famed Italian Dolce Vita!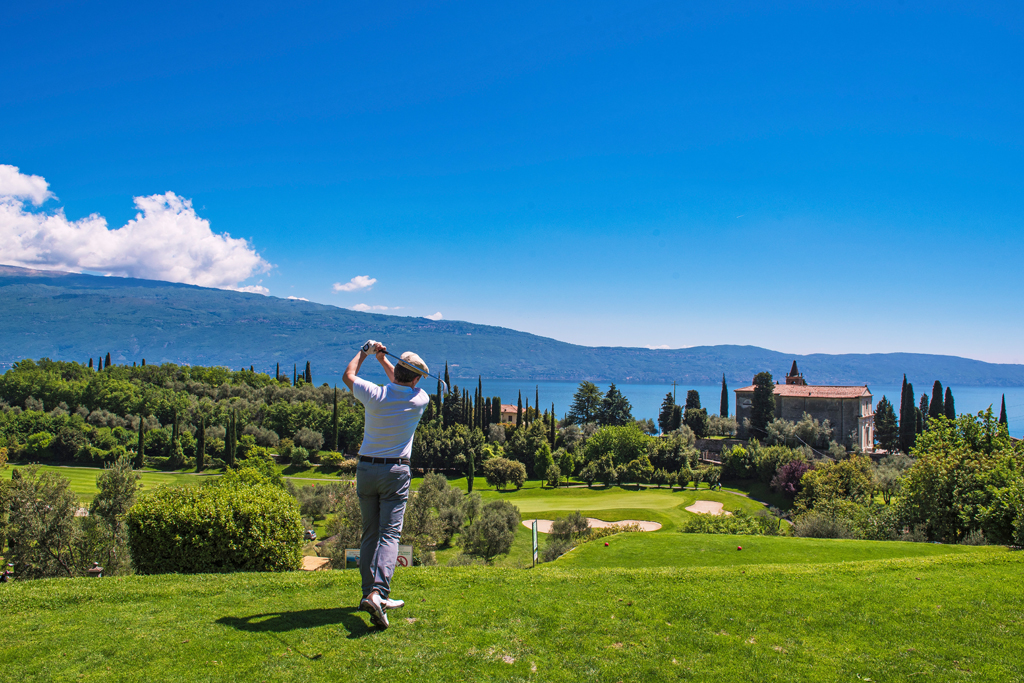 ---
Piemonte – taking leadership in Italy's golf scene
Playing golf in Piemonte means playing in a mosaic of beautiful landscapes. From the Langhe, Roero and Monferrato to Lake Maggiore, from Torino and the Mountains to Novara and Biella, Alessandria and Asti, 57 top level clubs confirm Piemonte's leadership in the Italian golf scene.
The region has indeed 5 courses with 36 holes, 1 with 27 holes, 13with 18 holes, 21 with 9 holes and 17 practice fields. Piemonte has five of the best Italian golf circuits, considered an ideal combination of beauty of the landscape and technical values: Le Betulle Biella, Royal Park and I Roveri in Torino, Castelconturbia and Bogogno.
It is no coincidence that Piemonte has hosted 13 editions of the prestigious Italia Open competition since 1925. Many clubs offer exceptional conditions, such as Sestrieres, the highest golf course in Europe at 2,035 meters, where a cutting-edge indoor golf facility is available in winter.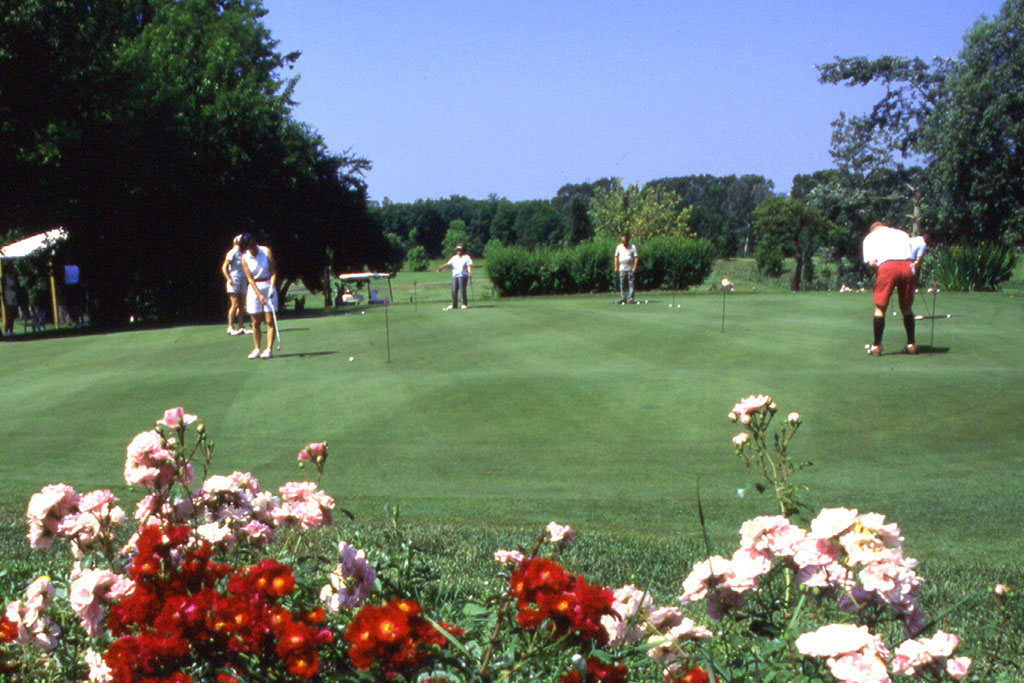 ---
Puglia – growing in popularity
Puglia offers challenging new courses in a region abounding with archeological sites, historical landmarks, nature preserves, delectable food and excellent wine. Puglia's five 18-hole and one 9-hole golf courses vary in length, character and challenge. There is a wide choice of sites. Barialto's proximity to the capital, Bari, makes it convenient for urban visitors to enjoy a morning game through lush greens and royal palms. Riva dei Tessali plays through a shady, forested area densely populated by tall Aleppo pines. Acaya appears vast, marked by cascading water features along softly-sculpted grass fairways. San Domenico hugs the Adriatic and graces the grandeur of its neighbouring resort, Borgo Egnazia. Walking through groves of ancient trees on Coccaro's pitch and putt course enables golfers to practice their skills in a peaceful and historical land of Puglia.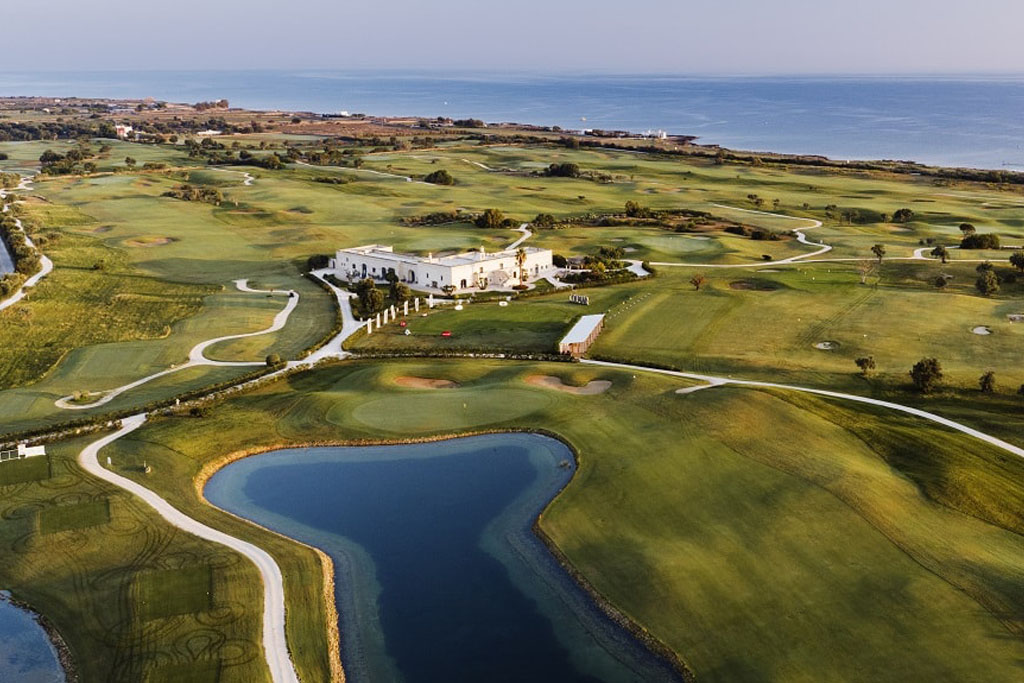 ---
Tuscany – where golf and luxury go hand-in-hand
Tuscany has two dozen golf courses and a long tradition of the sport. The very first modern golf course was established by the British community in Florence in 1889, a few kilometres north of the city. Time has passed and Tuscany has, over the decades, turned into a veritable golfer's paradise. There is not one single corner of the region which does not offer a great course. It is also the right destination to combine luxury and golf. In southern Tuscany, the five-star Argentario Resort Golf and Spa has its 18- hole golf course was realised by the famed architect David Mezzacane in collaboration with professional golf player Baldovino Dassù. It is an eco-friendly golf course, having received an "Agri Cert" certification. Meanwhile, the Castelfalfi Golf Club has also been granted the GEO Certified eco-label.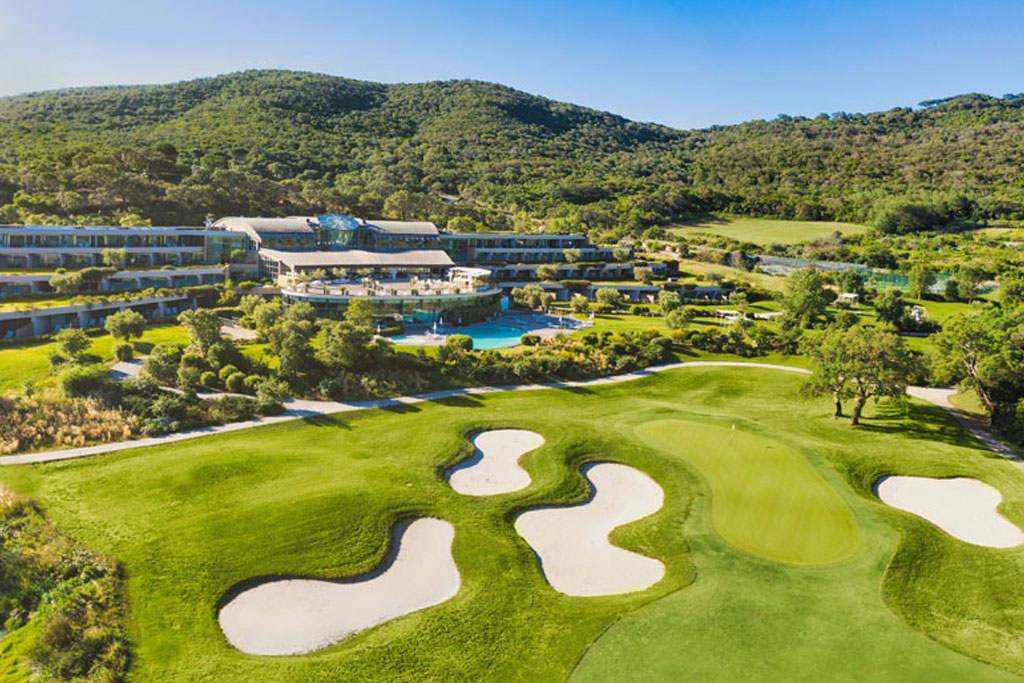 ---
Veneto – a golf association at the heart of golf promotion
The Veneto Region is a timeless charming land spreading out across the rippling contours of the Alps and the unique landscapes of the Adriatic sea and Venice Lagoon. From the Romantic Verona to the floating city of Venice with its romantic streets and sumptuous palaces, from the distinctive golf courses to the sunset overlooking the Dolomites, Golf In Veneto offer endless opportunities for a perfect golf break in Italy through its 18 golf courses and other 25 golf facilities.
The region just outside the city is called Venice's Garden where the Venetian nobility built their antique villas. This area is also home to some of the most impressive golf Italy has to offer, created by designers such as Arnold Palmer, John Harris and Stan Eby. Golf Club Ca' della Nave is the first Arnold Palmer in Italy inserted into the sixteenth-century villa property immersed in one of the largest and most important parks of the Veneto landscape.
Leaving Venice and heading inland to the recognizable Italian town of Padua, combines golf in the renowned Golf Club Padova, Golf Club Montecchia and Golf Club Frassanelle with the opportunity to see this ancient city and to enjoy the thermal water, enriched with mineral salts, that comes all the way from the Alps.
Just to mention a few, Asiago Golf Club is considered one of the most beautiful mountain courses in Europe, and together with Golf Club Colli Berici, they can provide the opportunity to play on a plateau. Verona Golf Club has been home to many championships and is considered one of the most beautiful golf courses in Northern Italy.
Veneto is the only region in Italy to achieve the prestigious IAGTO "Best Undiscovered Golf Destination 2013" award. Green fees remain very competitive compared to other Mediterranean destinations, while most courses are easily accessible, thanks to the presence of three international airports. Combining sport with culture, history, gastronomy and wine tours raises Veneto's golf experience to new levels.