Visitors are in for a treat at the HOME OF LUXURY by ITB, a deep dive into the world of luxury tourism.
The HOME OF LUXURY by ITB is celebrating its in-person debut at the world's largest travel trade show. The new zone offers buyers and providers a unique and exclusive space, where they can experience the world of luxury tourism in completely new ways. Features include networking events and meetings, as well as panels and lectures at the ITB Berlin Convention.

Visitors can get a holistic view of the luxury tourism market at the new zone, which highlights providers of luxury accommodation, transport, services and products in Messe Berlin's Marshall Haus. The area is divided into four exhibition areas named The Garden, The Library, The Nest and The Gallery – each devoted to individual forms of luxury tourism.

Many exhibitors representing luxury hotels have confirmed their attendance – Severin*s Resort & Spa Schloss Fleesensee, Beech Resort Fleesensee, Maremüritz Yachthafen Resort. The Italian travel agency Fuoritinerario, Quark Expeditions will also be represented at the Marshall Haus as well as the Spanish enterprise Iberostar Hotels & Resorts.

Participants can choose between a more individual format with pre-arranged meetings, business talks and interviews or adopt a more collective approach by attending open networking events, panels and lectures.
Official media partners of the HOME OF LUXURY include Connoisseur Circle, Luxury Wise and LuxusInsider. While other partners include Brandcraft and Schweizerische Hotelfachschule Luzern (SHL).
Luxury tourism providers and buyers can register online for the HOME OF LUXURY by ITB. Luxury tourism buyers who are memebers of the ITB Buyers Circle have access to this exclusive area in addition to other benefits.
Marshall Haus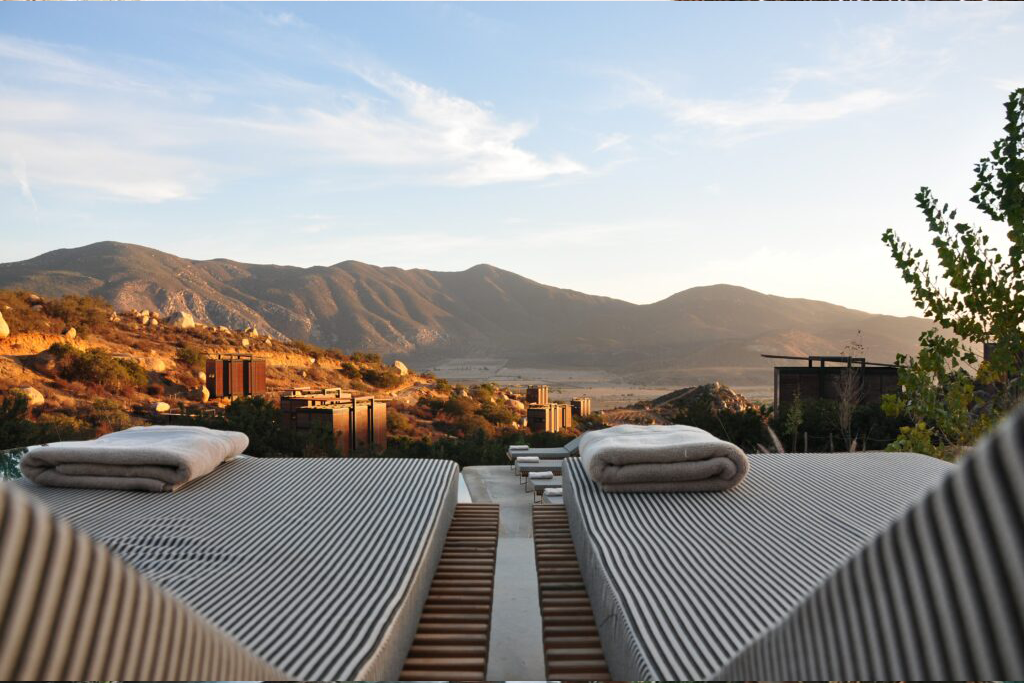 ---
Exclusive Meet the Media event with media members from the luxury & lifestyle markets
The open Meet the Media networking event will give luxury tourism providers an opportunity to meet and network with the media from the luxury and lifestyle markets in an informal and exclusive atmosphere.
Wednesday March 8 from 2.30pm to 5.30 p.m
& Thursday March 9 from 11.45 am to 1pm 
Marshall Haus.
---
Connoisseur Circle puts new luxury hotels openings in focus
The luxury travel magazine, which is media partner of this year's Home of Luxury, has identified the best newcomers around the world, from Greece to Great Britain, from Mozambique to Mallorca. Here is a taste of what's to come…
Raffles The OWO / London, Great Britain
The new Raffles The OWO has taken over the legendary Old War Office, a truly cinematic location featured in many 007 movies, with 120 rooms and suites, 85 residences, and 9 restaurants.
COMO Le Montrachet / Burgundy, France
COMO Hotels & Resorts selected a historic estate in Burgundy as their first project in France. Classified as a grand cru wine growing region, the Montrachet vineyard lent its name to the property.
One & Only Kea Island / Cyclades, Greece
The 160-acre One & Only Kea Island! Located on the Western shore of the eponymous Cyclades island and at a distance of a mere 60 kilometres from Athens, has 75 villas, with up to 180 m2 of living space, private pools, and spectacular views.
Son Net / Mallorca, Spain
Son Net, a The 57,000 m2 estate located in a mansion dating back to 1672 features 31 suites, several pools, and cabanas shaded by old olive and citrus trees.
Banyan Tree Ilha Cadeira / Mozambique
Located on a private island 11 kilometres from the mainland, the 40 pool villas of the new Banyan Tree Hotel will instil visitors with the most authentic "Robinson deluxe" feeling.
Photo: © Chelsea Gates – unsplash