Italy spoils families with thousands of fun activities
From adventure to education parks, theme walks, workshops in farms or historical experiences, Italy is a like a giant book of tales for families
Abruzzo, get immersed in Italy's "biological laboratory"
Known as one of the leading green regions of Europe, Abruzzo is considered an extraordinary biological laboratory with three National Parks : the Abruzzo, Lazio and Molise National Park, the Maiella National Park and the Gran Sasso and Monti della Laga National Park.
Youngsters will love discovering a large number of flora and fauna species, including the chamois, the Apennine wolf or the Marsican brown bear. Within the parks, environmental education centres and nature museums organise training programmes for families that encourage a responsible attitude towards nature. And of course families love Abruzzo's beach and seaside activities.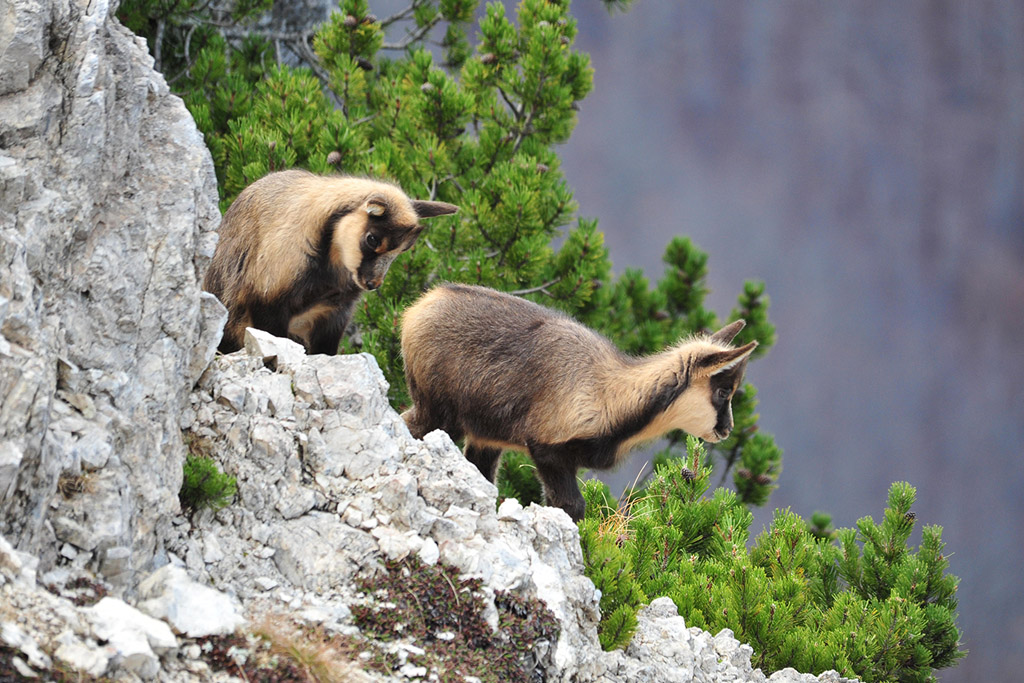 ---
Fun memories at Basilicata amusement and nature parks
Adrenaline is guaranteed at the adventure parks of San Severino Lucano and Cirigliano in the Lucanian Dolomites. With its Tibetan and swinging bridges and its climbing nets, the Pollino Park offers multiple adventures for children. In Gallipoli Cognato Park, trails link centennial Turkey oaks through platforms, bridges, ropes and cables. How about a dip into the waters of Metaponto aquatic park with its slides, swimming pool or jacuzzi? Or In Tramutola, where kids can enjoy a long river flowing into one of the park's swimming pools.
---
Friuli Venezia Giulia, family holidays along the Adriatic Coast
In Friuli Venezia Giulia, children are the stars of a holiday. Travellers can choose from family-friendly beach establishments awarded the Green Flag by paediatricians. Natural paradises include the lidos along the coast of the Gulf of Trieste with its pebble beaches and rocky bays.
"Family Experience Mare" accommodation facilities are specialised in welcoming young guests with services, facilities and entertainment. Guests staying in participating accommodation receive a free Family Carnet to access the main attractions along the coast for free or at special prices.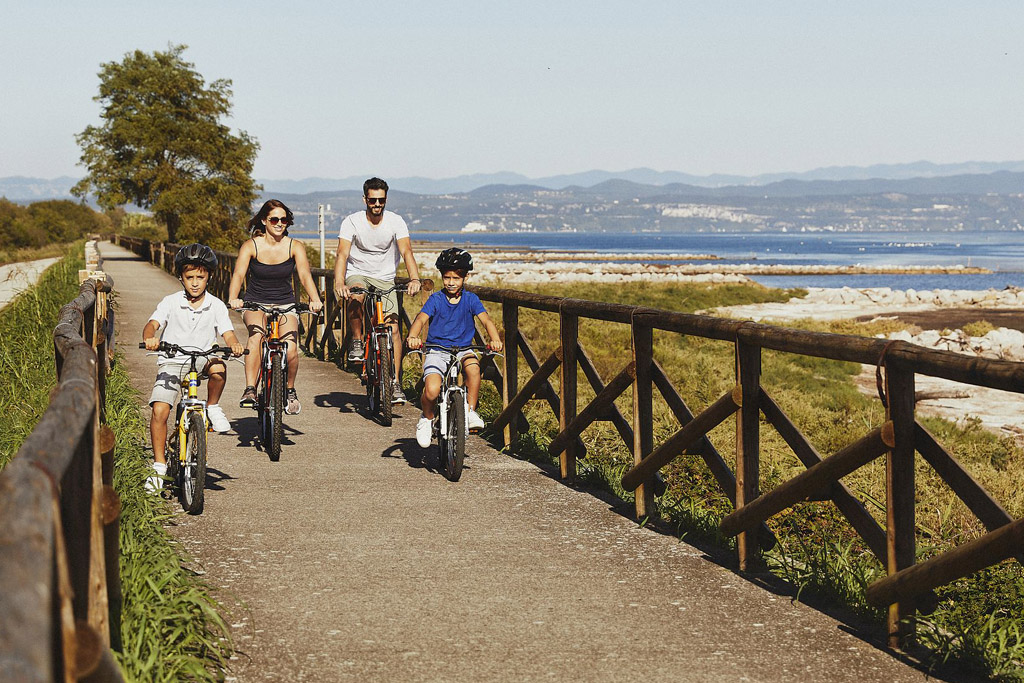 ---
Lombardy, an infinity of "must-do" activities for kids
Go for the unusual in Lombardy for children. In the Tactile Museum in Varese, visitors are blindfolded among a three-dimensional encyclopaedia, installations and multi-sensory trails. At Parco delle Fucine di Casto kids follow a circular route of 1,700 m of sealed pathways, climbing walls, trekking and hiking paths, mountain bike trails, Tibetan bridges and a canyon. In one of Lombardy's 200 school farms, children can walk with ducks, cuddle rabbits or ride on donkeys, like in the good old days.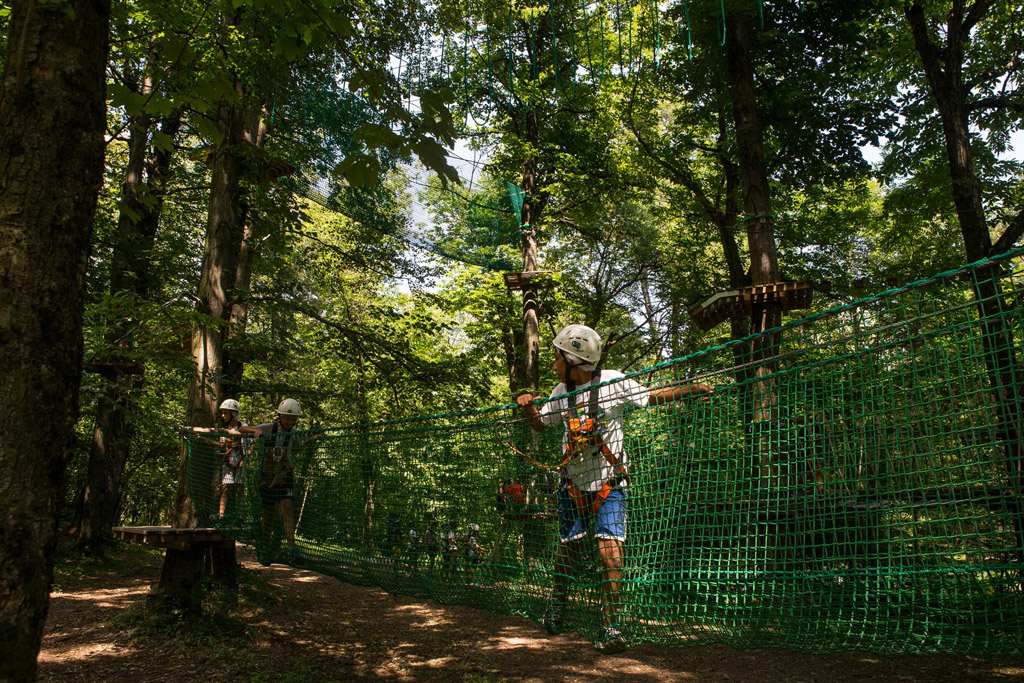 ---
San Marino, the entertaining republic for families
The Republic of San Marino welcomes families keen on history and arts. An extraordinary time travel through history can be made at the new interactive Titanus Museum. The colourful uniforms and ritual of the Changing of the Guard are among the not-to-be-missed attractions for children and are held daily during summer. For adventure lovers, San Marino Adventures is the ideal theme park with 30 thrilling paths hanging in the trees, Tibetan bridges, cableways, tunnels and more.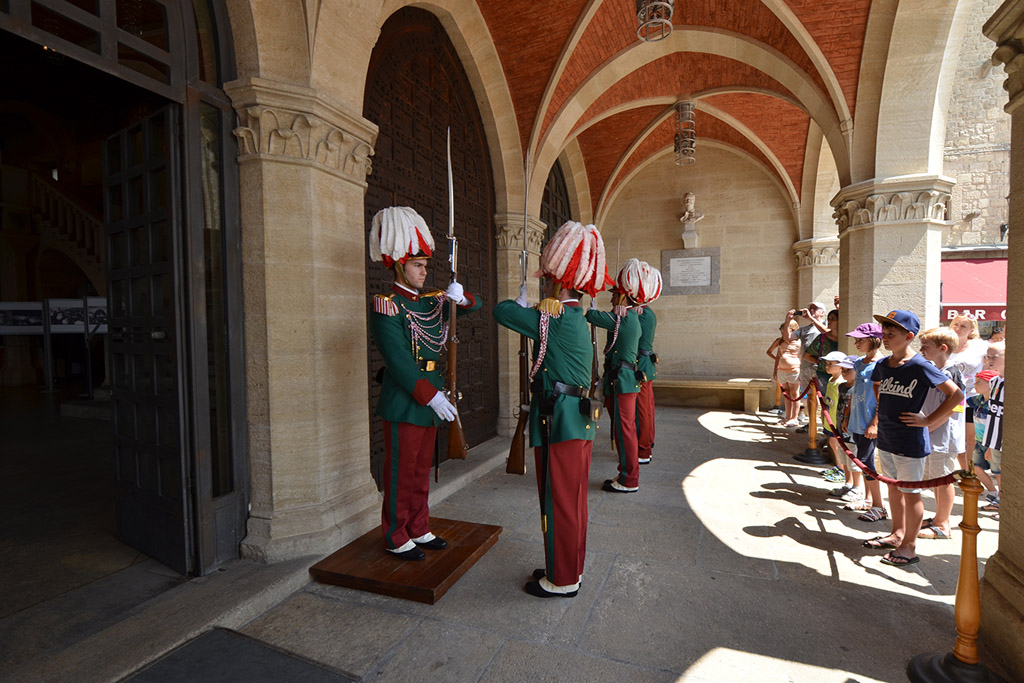 ---
Farming experiences in Trentino
Families in Trentino should look for an educational farm where they can discover the local hospitality. Little ones can for example learn to make yoghurt or ricotta cheese, or to create goods with felt. Recommended are Maso Pertener in the Adamello Brenta Nature Park with its animals at pasture; Agritur Solasna, in San Giacomo in Val di Sole with apple picking and Casolet cheese. Near Trento, the Agritur La Val welcomes guests in a family-run facility where the silence is interrupted only by a donkey.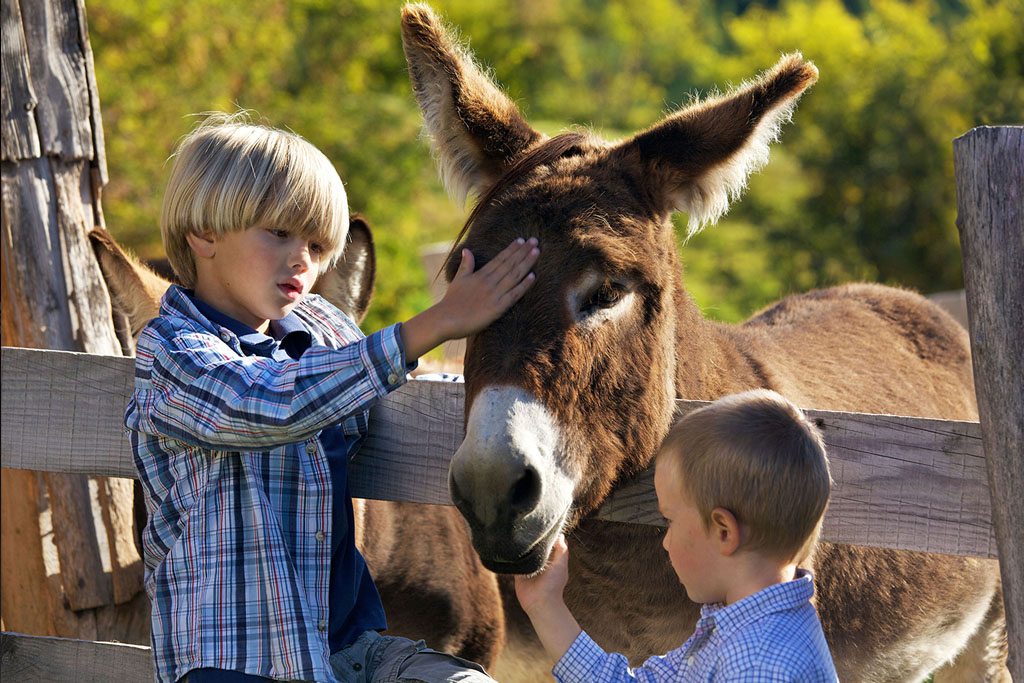 ---
Lake Garda or beaches? a family holiday in Veneto
In Veneto, families with children are guaranteed a memorable time, with many facilities and offers available in all seasons! A first option are the 120 km long golden sand beaches of the upper Adriatic coast. The Venice Sands app provides most information on Veneto's resorts. Another option is Lake Garda where all kinds of sports can be practiced. It concentrates adventure parks, zoos, botanic gardens and much, much more. Gardaland theme park with its Legoland water park and other child-friendly attractions guarantee fun and relaxation for the whole family.